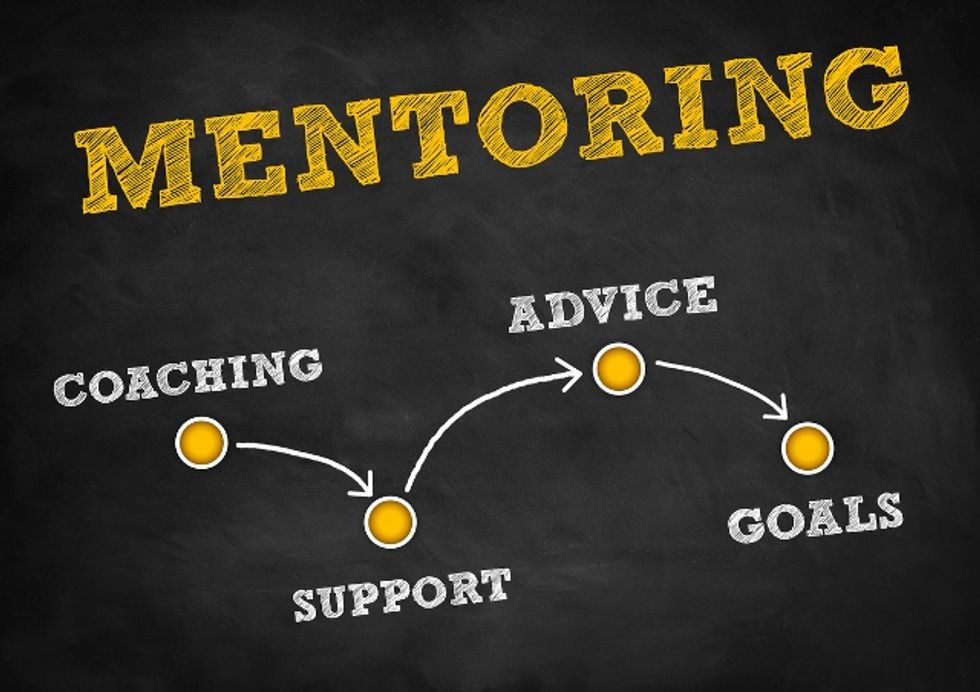 Local Students Visit Penske, Learn From the Pros
Dozens of Berks County high school students put aside their textbooks and paid a visit to Penske's corporate headquarters in Reading, Pennsylvania, as part of the Students Interacting with Business program.
---
Sponsoring this three-day event, from Sept. 26-28, the Berks Business Education Coalition (BBEC) facilitates the program that kicks off with a morning assembly at each school. The assembly helps expose students to potential career opportunities in the area.
The BBEC's goal is to strengthen the relationships between organizations and schools in the county. This day is about getting students exposure to different work environments. Penske was among 25 participating Berks County, Pennsylvania, businesses in the program.
On Tuesday, Sept. 26, ninth-grade students from Carl Schupp's business class at Reading Intermediate High School visited Penske. Guided by several Penske Truck Leasing professionals, students were able to learn more about Penske, hear what we do on a daily basis, sit in a Penske rental truck and sharpen their interviewing skills.
"The students and I really look forward to this event," said Schupp. "This program shows the students what different opportunities are available to them locally."
The program at Penske started with a brief introduction conducted by Mike Duff, Penske's senior vice president of government relations and chief compliance officer. He jumped right into the presentation with a question that stumped a few students in the crowd.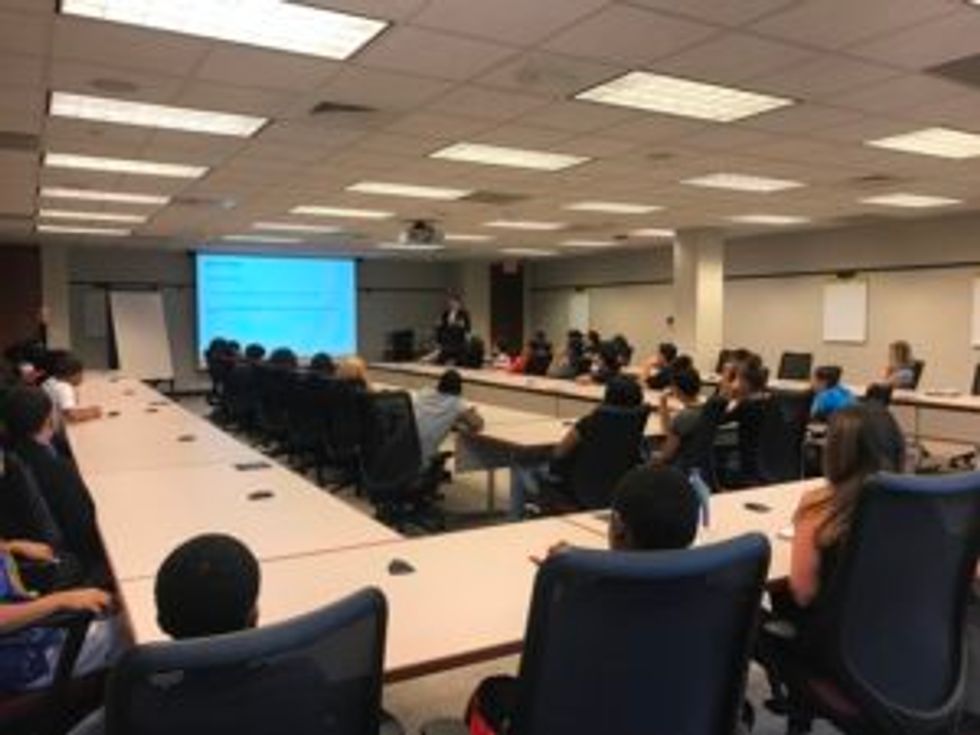 "What comes to mind when you think of Penske?" Duff asked.
One student raised his hand and responded, "Trucks."
Although trucks are a big part of our brand, Duff went into detail and described the different branches of the Penske Corporation, a little history behind the company and the corporate values.
"We really do believe that the most important asset that we have is our people," said Duff.
Once the introduction was over, the class split into two groups. One group stayed put to perform interviewing exercises with Karyn Troxell, Penske's director of corporate human resources and organization effectiveness, while the other group went on a tour of the building and checked out a Penske truck. Then, the two groups switched places.
"Interviews can be very intimidating, and we wanted to make sure they left today feeling more comfortable with their interview skills," said Troxell.
Troxell explained to the students that interviewing is something that many people struggle with and that practice makes perfect.
"We're going to help you structure your answer around some difficult questions," Troxell said. "One of the scariest questions you may be asked it to tell someone a little bit about yourself."
To practice, the students participated in an exercise called "speed networking." Each student had 45 seconds to share something about themselves to Penske associates. When the time was up, the associate provided feedback to the student.
"I think this provides a boost of confidence and helps them improve their interview skills," said Troxell.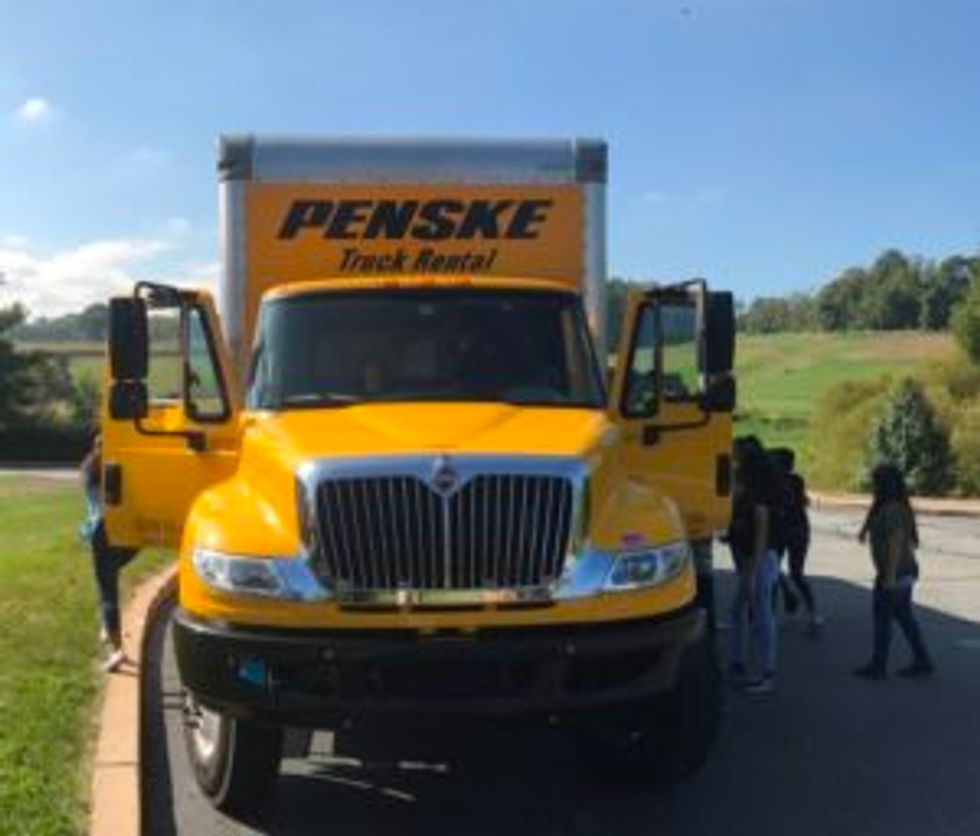 After a couple rounds of practicing, the time quickly came for the students and their teachers to board the buses back to school. A morning full of conducting mock interviews, touring Penske's South Building and sitting in the front seat of a Penske rental truck was an experience the local high school students would have plenty to talk about when they got home.
In addition to welcoming students from Reading School District, Penske also hosted students from Daniel Boone Area High School, Birdsboro, Pennsylvania, for similar presentations and tours of the company's 24/7 Roadside Assistance area.
By Chris Abruzzo