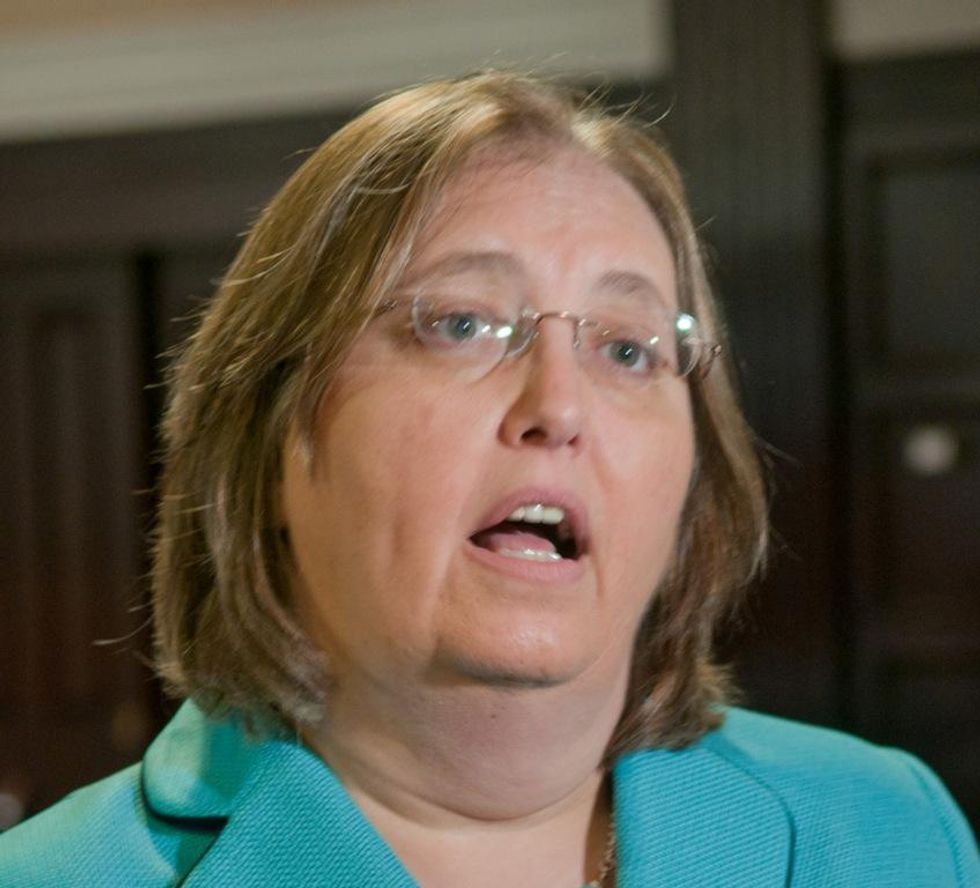 Is a Double-Dip Recession in the Cards Later this Year?
A double-dip recession may be impacting the U.S. economy by year's end or early 2012 according to at least one nationally renowned economist in the transportation industry.
---
"I am beginning to be of the opinion that we could be heading towards a double-dip recession," explained Rosalyn Wilson, a senior business analyst with Delcan Corporation.
Economists like Wilson (pictured right) who study business transportation and supply chain trends can be at the forefront of predicting bull and bear markets – as all companies rely on trucks and the moving of goods and services via a supply chain to reach the end user, e.g., purchasing items at a big box retailer, buying a car or sitting down for a restaurant meal.
Wilson noted that statistics can be interpreted in vastly different ways, citing July retail sales numbers, up by 0.5 percent.
"People are taking that as a positive sign," she said. "If you closely examine what's going on, retailers are discounting their summer merchandise to clear it out and school sales have been relatively brisk, but are on sale already.
"There is very lean ordering and lean inventory, and a tremendous amount of discounting," Wilson pointed out, noting that "if retailers continue to cut their margins back to nothing – how long can you exist with almost nothing for your margin?"
Wilson noted that the combination of increased sales and discounted goods eating away at a retailer's margin does not make for a healthy economy.
Of the myriad government and private sector statistics that she regularly reviews, Wilson has a litmus test: the consumer confidence index. She officially becomes worried if the number dips below 50 percent.
"It has been sinking every month this summer," Wilson said – citing a high of 63.7 percent to a current low of 54.9 percent. "That says to me that we're seeing consumers that are still not willing to spend."
She said that inflation overall is low, but volatile pricing of consumer must-have items – e.g., food and fuel – has created an unsettling dynamic for U.S. consumers.
As Wilson explained to "Move Ahead" last November, consumer spending is 70 percent of the American economy, and she's expecting a flat consumer holiday shopping season.
A recovery in these uncertain times cannot truly move forward until consumers shake their spendthrift ways. And that will not begin to happen until evening newscasts regularly lead off with positive economic news. "Nobody feels confident enough to make big investments," Wilson concluded.
By Alen Beljin
Wilson is the author of the Council of Supply Chain Management Professionals (CSCMP) 22nd Annual State of Logistics Report® which is presented by Penske Logistics.