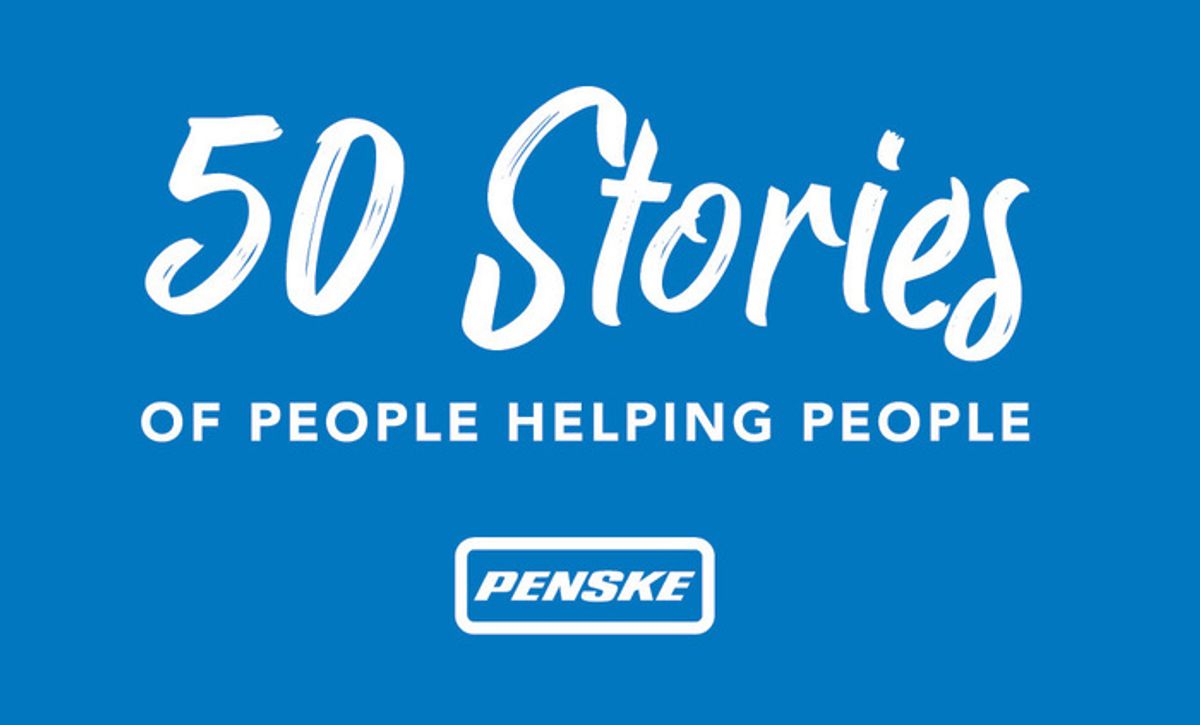 Georgia Associate Serves His Community with a Bird's Eye View
Editor's note: This story is part of our "50 Stories of People Helping People" series. As we celebrate Penske's 50th anniversary in 2019, we are spotlighting associates every Friday who are making a difference in their communities.
---
Public service runs deep through Penske associate Sam Dunham's veins. From the time he was a young boy growing up in the Peach State, he knew he wanted to make a difference in his community.
As Dunham grew older, he would prove to make good on his passion for helping others and serve in a myriad of ways: Vietnam War veteran, a battalion chief in the Atlanta Fire Department and currently a volunteer pilot for the Civil Air Patrol (CAP).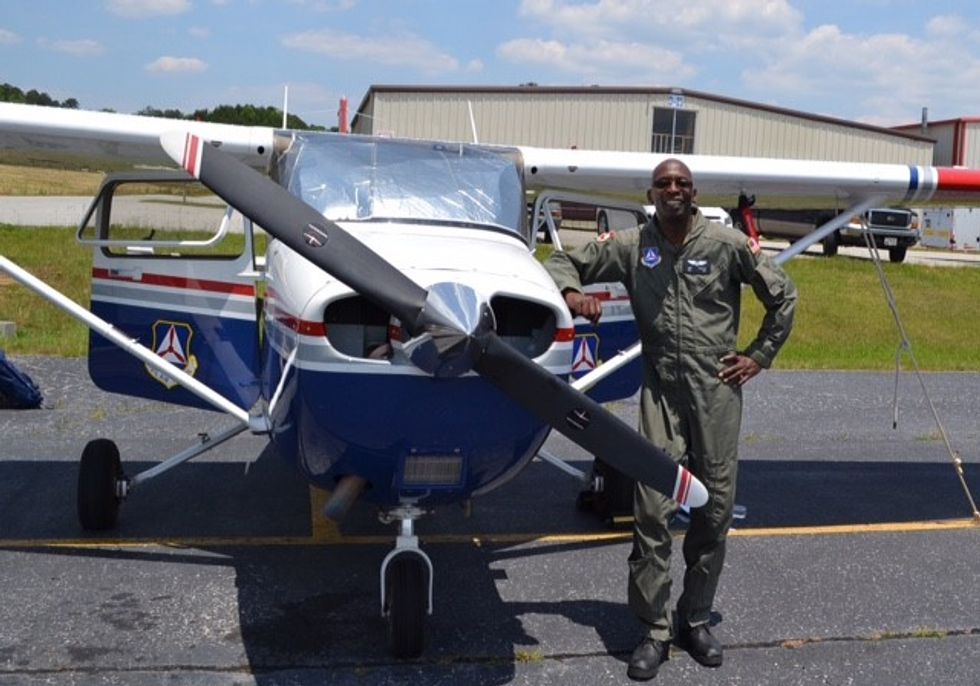 Dunham is a volunteer pilot for the Civil Air Patrol.
An auxiliary of the Air Force, the Civil Air Patrol is the nation's premier public service organization for carrying out emergency service and disaster relief missions across the country, according to the CAP's website. Tens of thousands of citizen volunteers and cadets make up the organization's workforce. Dunham – now a major – has been serving communities throughout Georgia for more than two decades.
"The Georgia Wing has several functions, and I'm part of the emergency services unit," said Dunham, a hiker at Penske's Atlanta location. "I assist with search and rescue missions."
When Georgia and Florida communities are affected by hurricanes and other storms, Dunham will fly over the devastated areas and photograph the damage.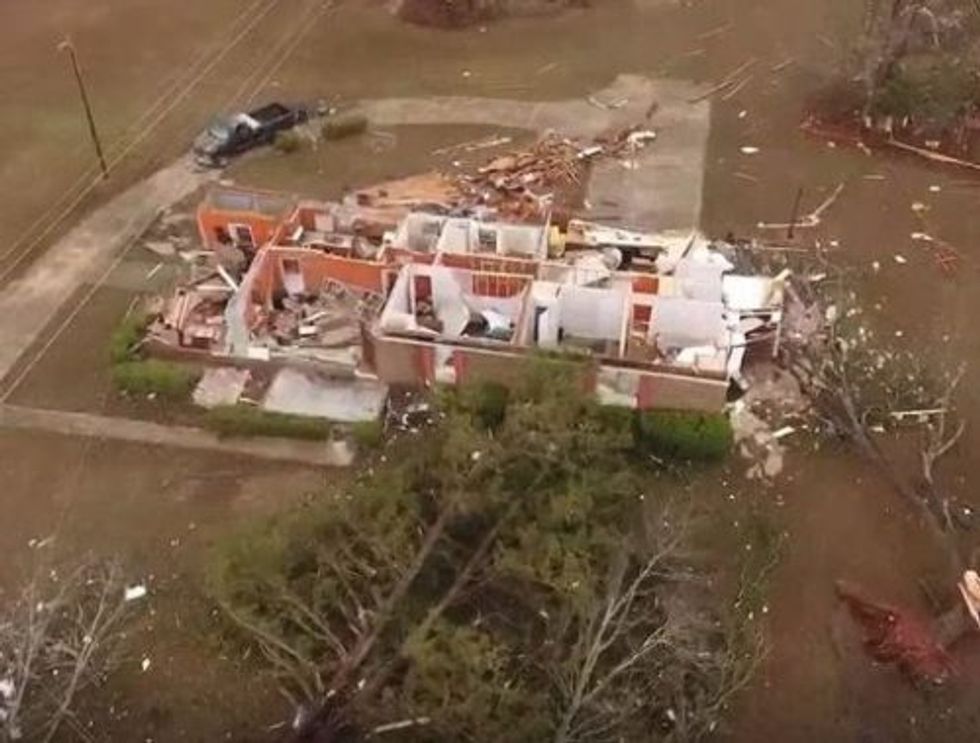 A photograph of Hurricane Michael's aftermath in Dawsonville, Georgia, taken by Dunham's crew.
"When you see all of the devastation, you really get a sense of Mother Nature's powerful forces and how strong they really are," he said. "My crew and I did the photography for Albany, Georgia, after Hurricane Michael happened." Hurricane Michael ravaged the area in October 2018.
One of his most recent duties came in early February when the Super Bowl was in Atlanta. Dunham was tasked with flying to airports in the southwest sector within 100 miles of the site to deliver information on where the No Fly zones were for incoming aircrafts. If a plane arrived without proper identification, they would have to be escorted out with military aircraft.
When Dunham isn't in the sky, he can probably be found on land spreading his aviation knowledge and wisdom to children through CAP's aerospace education program. The curriculum promotes aerospace, aviation and STEM-related careers.
"To learn more about what we do, kids and their families sit through an aircraft simulation led by myself and other pilots," he said. "Kids love these classes. They get exposure into a field they may not have otherwise known too much about. It really does have a positive influence on the community."
This year marks Dunham's 26th with the organization, and he says he gets just as excited hopping in the plane for missions as he did when he first started.
"The exhilaration of flying starts with watching the wheels of the airplane lift off the ground," he said. "As you break away, the weight of the world slides off one's shoulders, and you're reaching into the arms of your greatest love. On a clear day, you can see forever; you realize this is really living."
When asked how much longer he'd like to continue serving with the Civil Air Patrol – even when he's flying high in the sky – Dunham's response is anything but up in the air.
"I love aviation and being able to make a difference," he said. "I wouldn't trade it for anything."
Maj. Dunham says he aspires to fly for another 25 years, so he can receive the CAP's prestigious 50-year Safe Flying Award.
By Chris Abruzzo