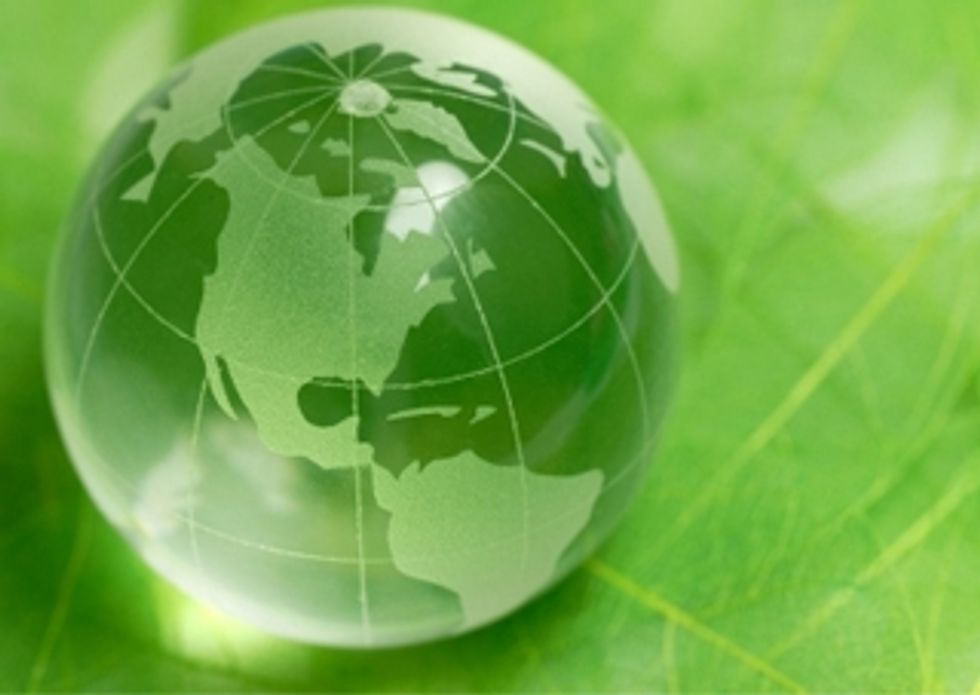 Earth Day Tip: SmartWay Makes Sense - Join Today
In an effort to recognize Earth Day on Sunday,Penske Truck Leasing, Penske Truck Rental and Penske Logistics encourages everyone in the transportation and logistics sectors to consider joining the EPA's SmartWay Transport Partnership to help further reduce fuel consumption needs and emissions.
---
One of the first simple steps any transportation company can take to help with fuel conservation is to join SmartWay, a unique public-private partnership, created by the U.S. Environmental Protection Agency (EPA). There is no cost to join.
"There are a multitude of benefits to joining the SmartWay Transport Partnership," noted Drew Cullen, Penske vice president of energy and telecommunication services. "In addition to the verification of fuel and emissions saving technologies and available financing for fleets adopting these technologies, SmartWay partners have access to certified tools to measure and benchmark their fleet performance."
These tools – designed with input from the freight industry – help to benchmark fuel consumption and emission rates for individual fleets (truckload, less-than-truckload, etc.) and truck improvement. Upon joining, you will be asked to complete the data assessment tool using basic operational data, such as fleet type, class and age, fuel use, idle times, number of miles traveled, payload, transportation modes and related information.
Once your data is inputted into SmartWay's calculator tool, a series of calculations are run and a fleet is provided with an assessment that details fuel consumption patterns, CO2 and other air pollution outputs. The program also offers guidance on strategies for lowering fuel use and emissions, such as truck and equipment upgrades, modal shift alternatives, and others.
After completing the tool for the first time, fleets check in annually to update their operations data and check on the progress they are making to achieve their fuel-savings and environmental performance goals.
"Freight shippers in the SmartWay partnership use these tools to measure the volume of freight they move with SmartWay and non-SmartWay companies, and increasingly are requiring logistics and trucking companies to be in the partnership in order to do business with them," Cullen continued. "The end result is the potential for more business opportunities if you are a SmartWay partner."
For companies that achieve their goals and contribute to other elements of the SmartWay program, the EPA offers opportunities to participate in various program development activities, webinars, and workshops. The agency also acknowledges and publicly recognizes the progress its partners are making on its website, at industry conferences and through other channels.
Penske Truck Leasing, Penske Truck Rental and Penske Logistics have been active participants in the SmartWay program since 2008 as affiliate, carrier and shipper partners in the program. Penske Logistics currently has the program's highest possible rating of 1.25 as a carrier and shipper partner.
For those that haven't joined, Penske invites you to check out EPA's SmartWay website to learn more about how you can start saving fuel, money and the environment.
https://twitter.com/#!/PenskeNews/status/193427128413458432
By "Move Ahead" Staff