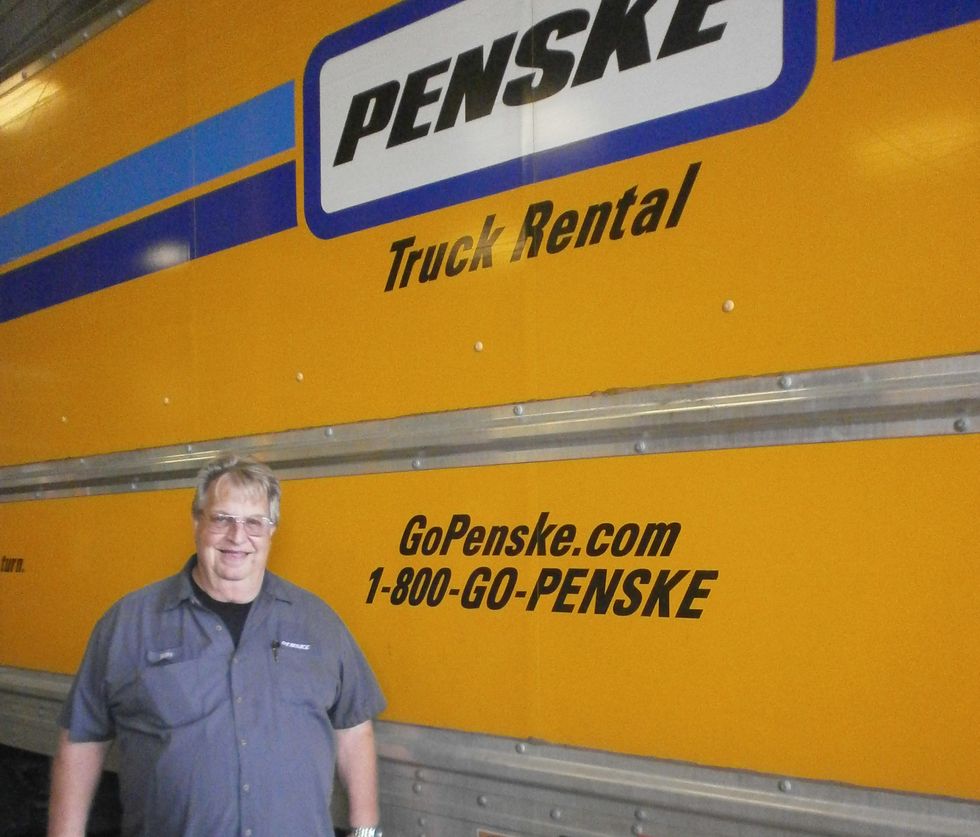 Driving to Ensure Exceptional Customer Service
William "Billy Goat" Thomas, a Penske hiker driver, has logged approximately 2.5 million accident-free miles.
---
Every day nearly 2,000 "hiker" drivers at Penske Truck Leasing work hard to ensure that the rental and leased vehicles customers need will be ready where and when they need them.
When a location needs to fulfill five truck rental reservations but only has three trucks on its lot, hikers work swiftly to get those other vehicles prepped and ready for the customers. When a customer leases a new truck, hikers deliver the vehicle to their location as a courtesy.
"A vital part of Penske's business is ensuring that our customers are taken care of from the time they inquire about a truck until the time they return their truck," said Marissa Faust, a rental manager with Penske. "Having a rental truck clean and ready at their location is often the first and most important step for our customers, and that is why the role of our hikers are so important within the company."
Jeff Werner, director of Penske's central reservations centers, feels that the value of hikers can't be overstated.
"Our hikers are a key resource for Penske and allow us to give the legendary customer service we are known for," said Werner. "No matter what time of day, no matter what the weather conditions, they do what needs to be done to satisfy our customers."
Hikers also help maintain Penske's high level of safety standards. Their commitment to safety helps ensure vehicles are delivered to locations safely and on time.
"Having hikers who are dedicated to safety and service allows us to excel in our customer service," said Faust.
A truck driver for over 20 years, William "Billy Goat" Thomas says safety is his number one concern when a hiker is on the road. He has driven approximately 2.5 million accident-free miles, many of which were on snowy, winding Minnesota roads. In fact, he received his unique nickname for his reputation for safety, as billy goats are known for their sure-footedness.
"As hikers, our job is to get the vehicle from point A to point B in one piece," said Thomas. "We are proud of the name on the side of our truck and want to represent it and our customers by being accident-free and on time."
After being on the road for decades, Thomas still enjoys driving trucks.
"Making our customers happy is what it's all about," said Thomas.
Penske is celebrating National Truck Driver Appreciation week from Sept. 13 to Sept. 19. Each day this week, Penske is featuring dedicated drivers like Thomas. If you are a driver who values safety and delivering excellent customer service, Penske is hiring across the United States.
By Tony Kozuch