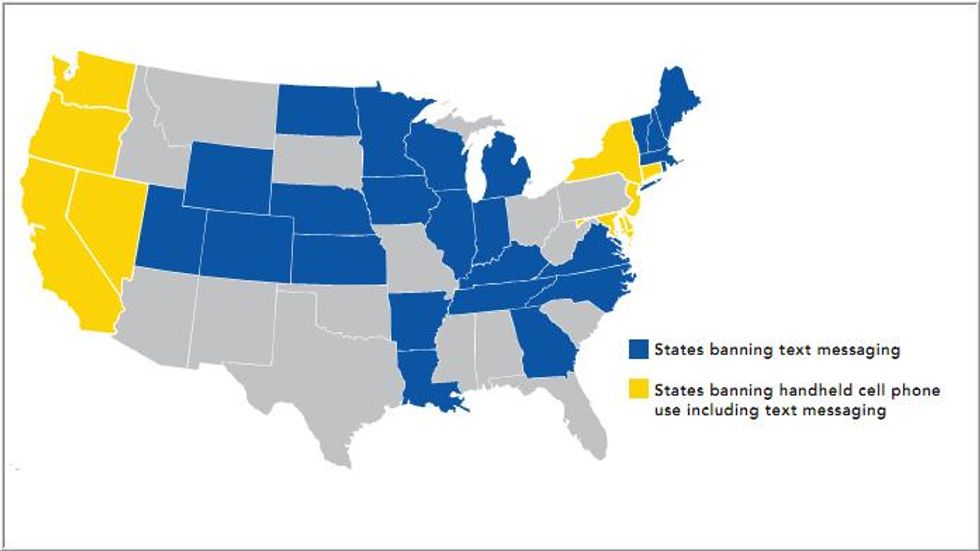 DOT Aims to Increase Safety with Cell Phone Restrictions
The Department of Transportation's (DOT)Federal Motor Carrier Safety Administration (FMCSA) is currently reviewing comments on its proposed safety regulation that would prohibit interstate commercial truck and bus drivers from using handheld cell phones while operating a commercial motor vehicle.
---
FMCSA already bans text messaging for all drivers operating a commercial motor vehicle. That rule took effect late last year, and in March DOT's Pipeline and Hazardous Materials Safety Administration issued a final rule banning texting for intrastate haulers carrying hazardous materials.
The new proposed FMCSA rule would take texting bans a step further and prohibit commercial drivers from reaching for, holding, or dialing a cell phone while operating a commercial motor vehicle.
Drivers violating the restrictions would face federal civil penalties of up to $2,750 for each offense and disqualification of their commercial driver's license for multiple offenses. In addition, states would suspend a driver's CDL after two or more violations of any state law on handheld cell phone use.
Motor carriers that allow their drivers to use handheld cell phones while driving would face a maximum penalty of $11,000. Approximately four million interstate commercial drivers would be affected by the rule.
FMCSA said its research shows commercial drivers reaching for an object, such as a cell phone, while driving, are three times more likely to be involved in a crash or other safety-critical event. Drivers dialing a hand-held cell phone while driving increase their risk by six times.
Nine states and the District of Columbia already ban handheld cell use for all drivers (see map on right).
Several industry groups support the ban. American Trucking Associations told FMCSA it supports banning handheld cell phone use, but asked that FMCSA not prohibit drivers from reaching for a phone or pushing "a limited number of buttons in order to initiate a hands-free call."
FMCSA said some of the nation's largest carriers already have company policies that ban their drivers from using handheld phones.
FMCSA said nearly 5,500 people died and half a million were injured in crashes involving a distracted driver in 2009, the last year for which data is available.
Penske is a strong supporter of safe truck driving practices.
By "Move Ahead" Staff