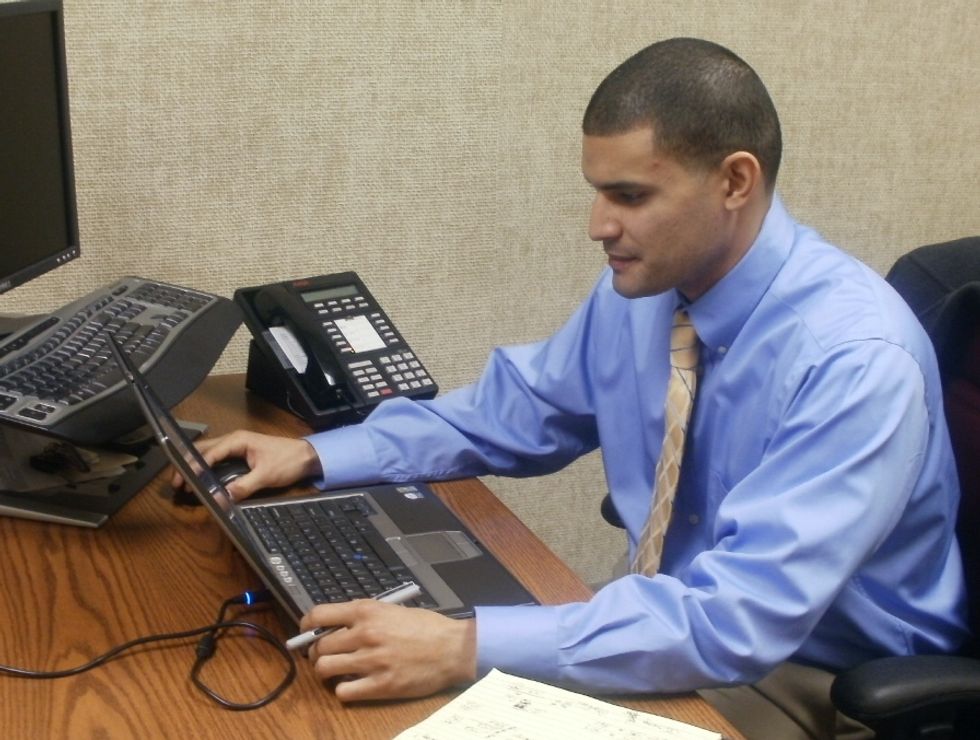 Charting a Path to Success in Sales with Penske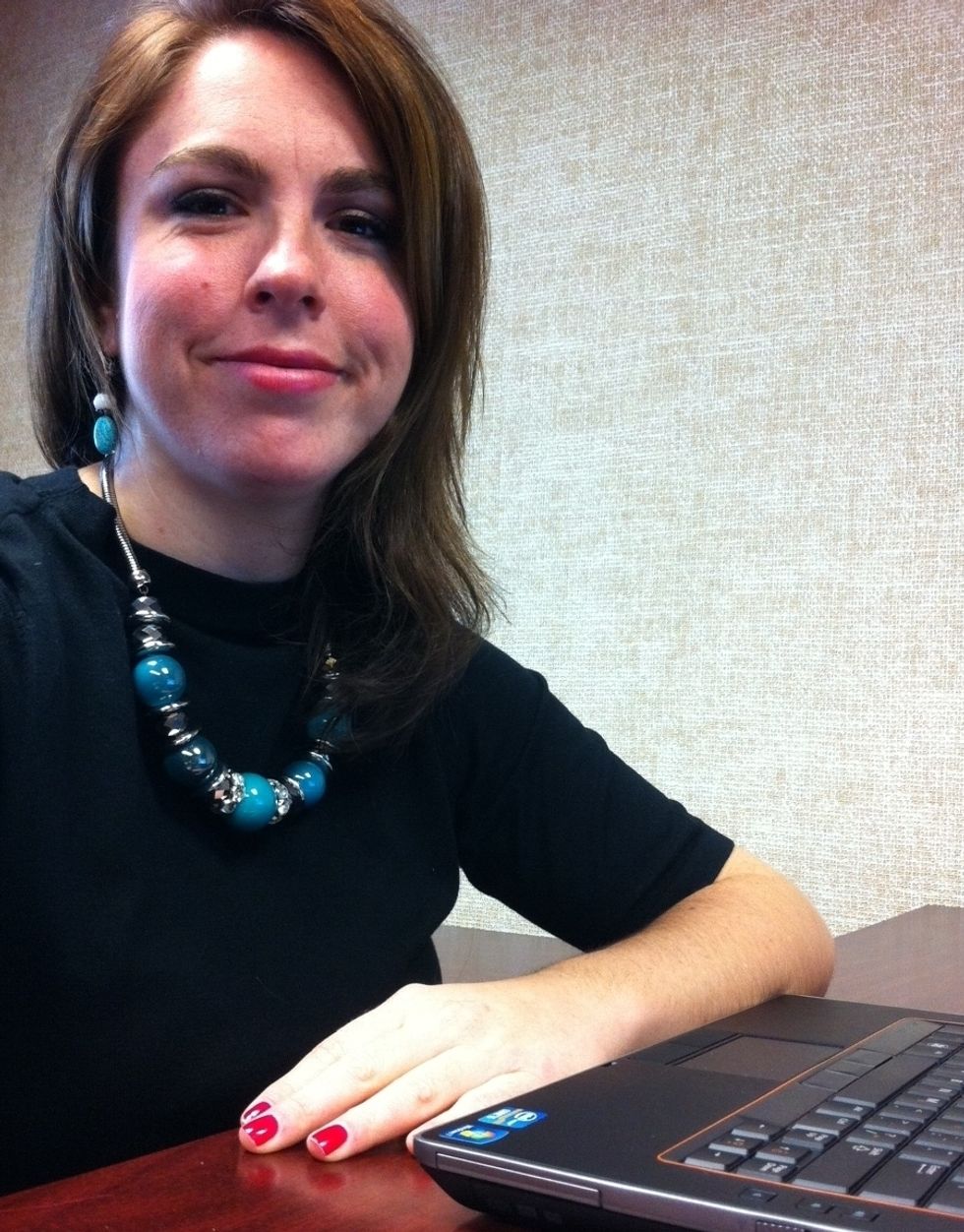 Emily Yoder began working for Penske Truck Leasing as a part-time telesales representative in the company's corporate central reservations department while still in college. As she will tell you, Yoder's "grown-up in the company."
Today, Yoder (photo right) is a first-time entrant to Penske's elite sales group known as the Winner's Circle, as a lease sales representative (LSR) in the company's Mid-Atlantic region.
---
At Penske, LSRs work help customers improve fleet performance and uptime through full-service truck leasing and contract fleet maintenance services. The company is currently seeking to recruit additional lease sales representatives across North America.
"I entered Penske taking a job, and not realizing the possibility of a career," Yoder explained of her early days at corporate headquarters in Reading, Pa., where she became a team leader, overseeing a team of two dozen telesales reps. "The opportunity to succeed is here."
Yoder paid her dues as a management trainee in Buffalo, N.Y., as she completed an undergraduate marketing degree at Buffalo State. She then worked as a rental sales representative, before returning to eastern Pa. to assume branch rental manager roles. Yoder took on new sales responsibilities in Maryland as an LSR in 2009.
Penske is the only company she's worked for in her professional career. Down the line, Yoder aspires to be either a business development manager or a national sales manager.
Right now, Yoder is soaking up the career development of her current post. "This job showcases the things I've gravitated towards," she explained. "I enjoy developing relationships with customers across all industries and customizing their transportation solutions.
"I enjoy the complexity that comes with the job, and I am amazed at how much is involved -- the financial, technical and transportation knowledge required to be successful."
Her manager, Phil Feger, sees a bright future ahead for Yoder.
"Emily has the determination to be whatever she wants to be and uses Penske's resources to maximize her career development," he noted.
Alex Lombana is Making Phone Calls and Visiting with Customers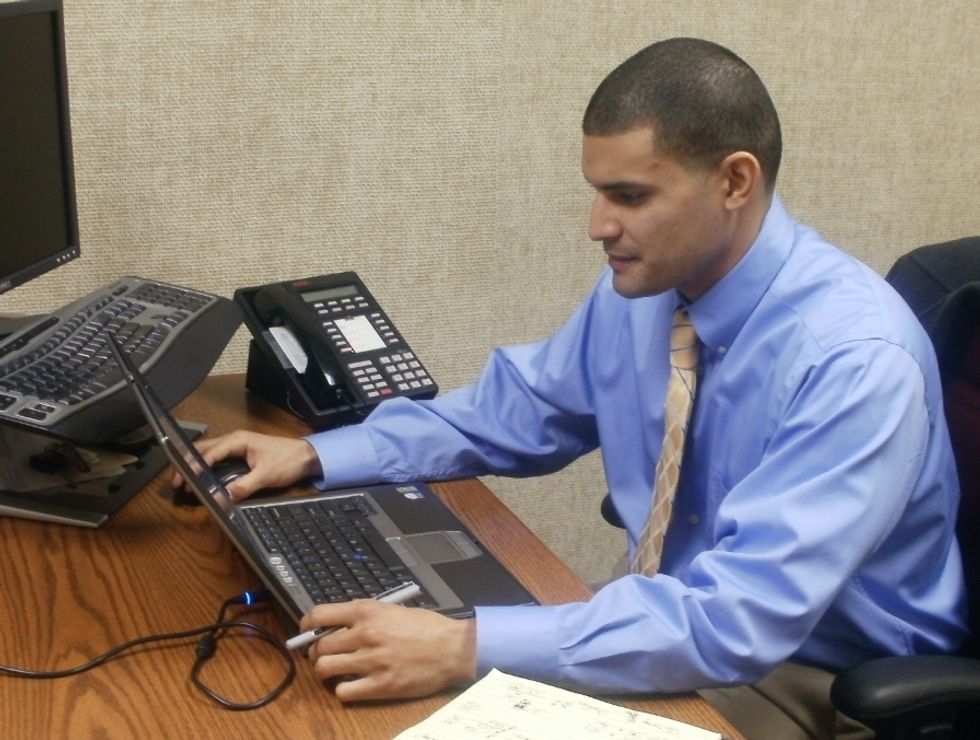 A former college football player, Alex Lombana (photo right) can be described as high-energy and gregarious, two good traits to be in possession of as an up-and-coming Penske lease sales representative.
He first got the people person bug while working for his father's auto body shop in Bethlehem, Pa., in college, interfacing with customers and learning how all the pieces come together.
Lombana enjoys the myriad possibilities that come along with a global company.
"Penske gives you options," he said. "I can work in sales, operations or maintenance, and I don't have to be tied down to a specific role."
Lombana prepared for his current job by working for a competitor as a management trainee, branch rental manager and rental account manager. "Learning the business from the ground up is the greatest way," he noted.
He also earned a business management bachelor's degree from Moravian College in eastern Pa., where he was a defensive end for the NCAA Division III football program.
Lombana joined Penske in 2009 as a sales Six Sigma black belt at corporate, and is completing his first year as an LSR in the Philadelphia area.
As his manager, Dan Donnelly points out, Lombana's background serves customers well: "His fresh thinking enhances what he offers to our customers. Alex sits down with the customer and interviews them properly to uncover their needs, which are the traits of a successful salesman."
Lombana notes that a strong "surrounding cast" and training are the keys to being successful.
"It's nice to feel there is a strong team behind you in selling," he said. "I have plenty of opportunities for hands-on training and follow-up classes." It all adds up a "continuing growth process."
That continued path at Penske includes his enjoyment of "liking to be out in front of people," and seeing how far he can go in sales.
Both Yoder and Lombana understand delivering a great customer experience is the lifeblood of this company and their success in sales.
Interested in a sales career with Penske? We're hiring sales representatives in leasing, rental, used trucks and in our supply chain and logistics teams worldwide. Follow @GoPenskeCareers on Twitter and be sure to visit www.GoPenske.com/careers to apply and create job alerts for your area of career interest.
Meet Emily and Alex, starting their careers as young and successful Penske truck lease sales reps ow.ly/9B3ur

— Go Penske Careers (@GoPenskeCareers) March 12, 2012
By Alen Beljin