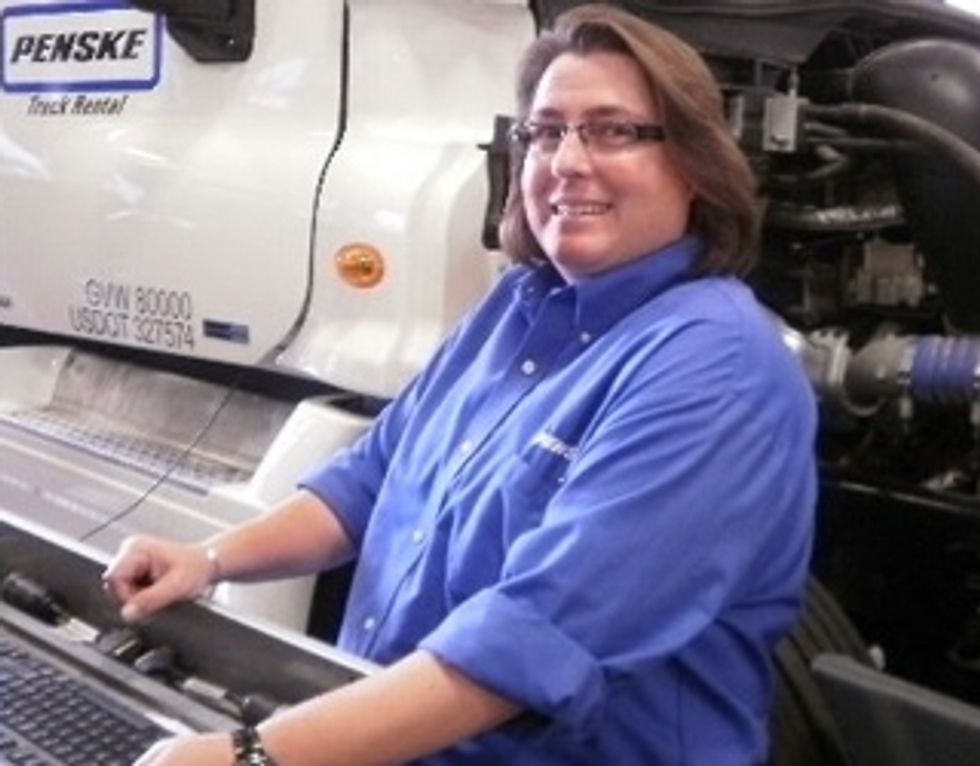 Careers in Fleet Maintenance Outside the Toolbox
After beginning work with Penske Truck Leasing nine years ago as a truck collision center clerk, Tess Bilbruck is today a branch service manager in Tempe, Ariz., where she manages a team of 14 well-trained maintenance technicians.
---
In Bilbruck's current role she and her team are responsible for ensuring over 420 Penske trucks remain in peak condition for the company's full-service lease and truck rental customers.
Prior to working for Penske, Bilbruck (photo right) worked for a regional truck leasing company and a local carrier.
In 2010, Bilbruck was a customer service coordinator for Penske Truck Leasing. It was her fourth year in the role, and it was easily the biggest growth period of her career. For quite some time, she had designs on being a service manager, but was unsure that was in the cards.
One day she had a career-turning conversation with her district manager, John Marvin.
Marvin assured Bilbruck that she could achieve her goals, without ever having worked as a technician or having received formalized tech training.
"John told me that was absolutely possible," Bilbruck fondly recalled. "He explained to me that managers need to run a shop and manage technicians."
A few months later Marvin was true to his word, promoting Bilbruck to her current position, where she has excelled for the last two years.
"I knew I could do it," she stated. "I like working with my crew and making sure we take care of our customers. Every day is different."
Excellent Training Programs Available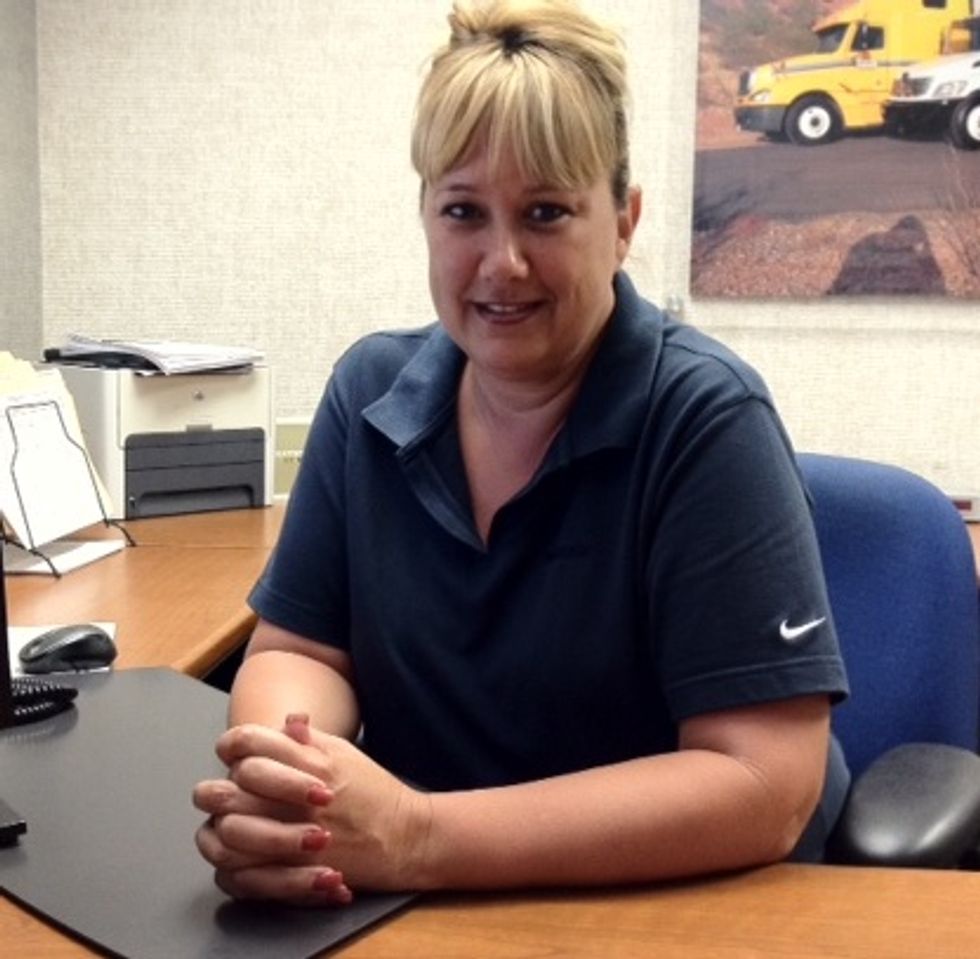 Lanessa Franco (photo right), like Bilbruck a branch service manager, also comes from a non-traditional fleet maintenance background. She has worked for Penske Truck Leasing locations in California and Arizona.
Franco, who is in Phoenix, began as a service department administrative assistant and shop clerk in her first two years. She was named a parts manager and then a supervisor before being promoted to her current position in 2007. Along the way, Penske has provided her with customer service skills and maintenance proprietary systems training to set her on her current maintenance leadership path.
"Lanessa is similar to Tess – they both have a knack for building positive relationships," Marvin explained. "The job of branch service manager is all about the ability to communicate well, manage people effectively and to really have a customer-focused mindset. These are the keys to success."
This is a school of thought echoed by Franco: "Things are different now. The technology and multi-tasking needed require a different kind of manager. I don't need to be a mechanic to supervise technicians. I am responsible for all of our customer needs."
Franco talked more about her work at Penske: "I like that I am given the tools that I need to do my job, and that every day is a new adventure. I do not think people realize how lucky you are to actually have a job and enjoy doing it every day."
When Franco joined the company in 1995, it was her first full-time professional job. She's remained loyal to the company that she says "has treated her very well and fairly."
Franco, like Bilbruck, feel confident that there is an unimpeded career succession path.
To explore career opportunities within Penske Truck Leasing's vehicle maintenance team, please visit the careers page and follow @GoPenskeCareers for job listings and career fairs on Twitter.
By Alen Beljin