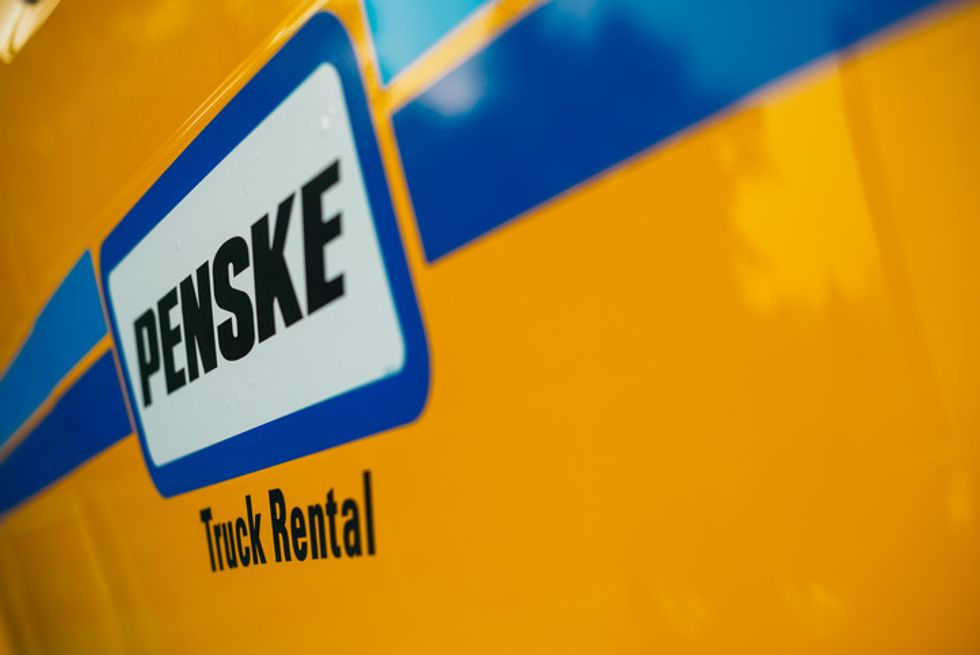 Built to Last: Technician Marks 50th Year Career Milestone
As a 10-year-old, John "Chips" Lemke would be fascinated with tractors that operated on tobacco farms near his home, often riding on the machines as they made their way across wide-open spaces.
---
Later in life, automobiles would capture his imagination, so much so that his mother, who recognized her son's affinity for mechanical work, encouraged him to seek automotive technical training after high school. It put into motion the makings of a life-long career.
Now some 50 years after he was first hired by Penske as a mechanic, Lemke, a Technician at the East Windsor, Connecticut location, was recently celebrated for achieving his service milestone by friends, family and fellow associates as well as Roger Penske, Chairman of Penske Corporation.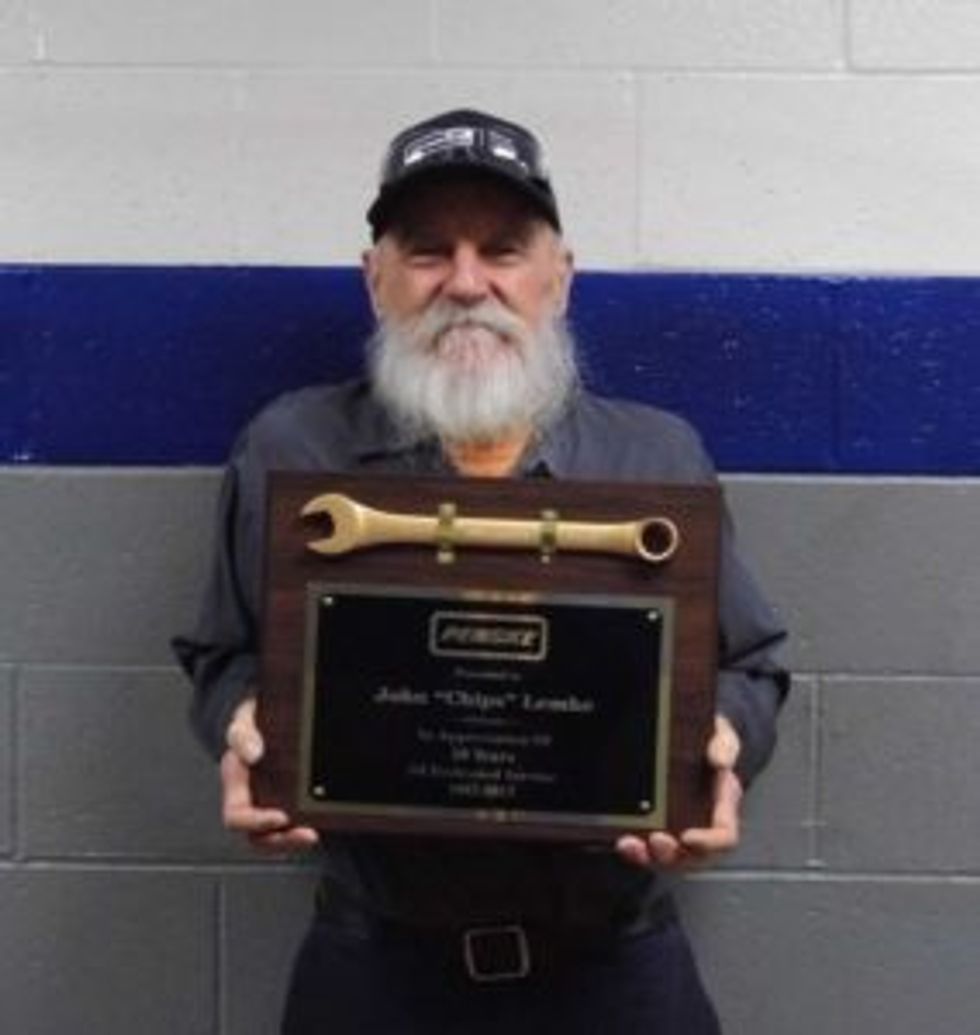 "It is a remarkable person who is capable and adaptable enough to weather such an onslaught of change," Mr. Penske said in a letter addressed to Lemke. "It is a fortunate company to have had such a person on their team. Chips, you proved to be such a man."
Lemke began his career with Penske in 1967 at the former Hertz Rent-A-Truck in East Hartford, Connecticut. Back then, the average price for a gallon of gas was 33 cents and Polaroid cameras were all the rage.
It was also a time when the transportation industry was coming of age. That same year, the National Traffic Safety Board (NTSB) was created to set standards for motor vehicles and road traffic safety.
"It would be the start of 50 years of escalating change in our industry, and for a new shop mechanic, the most demanding and challenging evolutionary period in our industry to date," Mr. Penske wrote in his letter.
As years turned to decades, Lemke witnessed the changes to his own role, impacted by sweeping technological changes including the rise of computer diagnostics.
"One good thing about the job is you are always running into something new. You fix a part or something, and you will see something you have never seen before," Lemke said. "This has been going on for 50 years. It is not a boring job. You always are finding new things that are happening."
Variety is one thing has kept him on the job over the years; another has been the relationships he has forged with people along the way, like Al Aughenbaugh, district service manager at the Hartford, Connecticut location.
"I worked side-by-side with Chips as a Technician and as a manager. He is one of the most dependable, helpful people I've worked with. Chips has built strong relationships with drivers over the years. They ask for him by name," said Aughenbaugh. "Fifty years of service is a testament of his dedication and commitment."
Gregg Mangione, senior vice president of maintenance for Penske Truck Leasing, added his voice to those congratulating Lemke on his service achievement.
"When you think about how large of an organization we have become, I am so proud of our passionately personal culture that ensures we value not only our maintenance associates every day, but individuals like "Chips" who helped to support all of that growth," Mangione said.
"John, working every day at something you enjoy is something many strive for in a career. The hard work is always adapting to change," he said. "You have worked through five decades of accelerating change and challenge in the business of commercial truck maintenance. I hope people are inspired by your path, your dedication to your family and to Penske."
In addition to his service milestone, Lemke is set to enjoy another: His 50th wedding anniversary in 2020.
"My wife's family owned a restaurant around the corner from the garage. Their house was adjoining the property where the garage was located. I used to go there and charge my food. I would ask her at the end of the week, 'What do I owe you?' And she would say it was about $8.29," Lemke said with a chuckle.
After six months, the couple dated and eventually married in 1970. They have four children, six grandchildren and one great-grandchild.
At his 50th work anniversary party in December, Lemke was happy to share the milestone with family and people he has worked with over the years.
Lemke credits his longevity with Penske to "being lucky and making good choices."
Penske Truck Leasing and Penske Logistics offer a range of career opportunities including: truck fleet maintenance technicians, truck drivers, fleet maintenance supervisors, operations management roles, logistics and supply chain operations roles and many others. Visit gopenske.com/careers for more information on career opportunities.
By Bernie Mixon