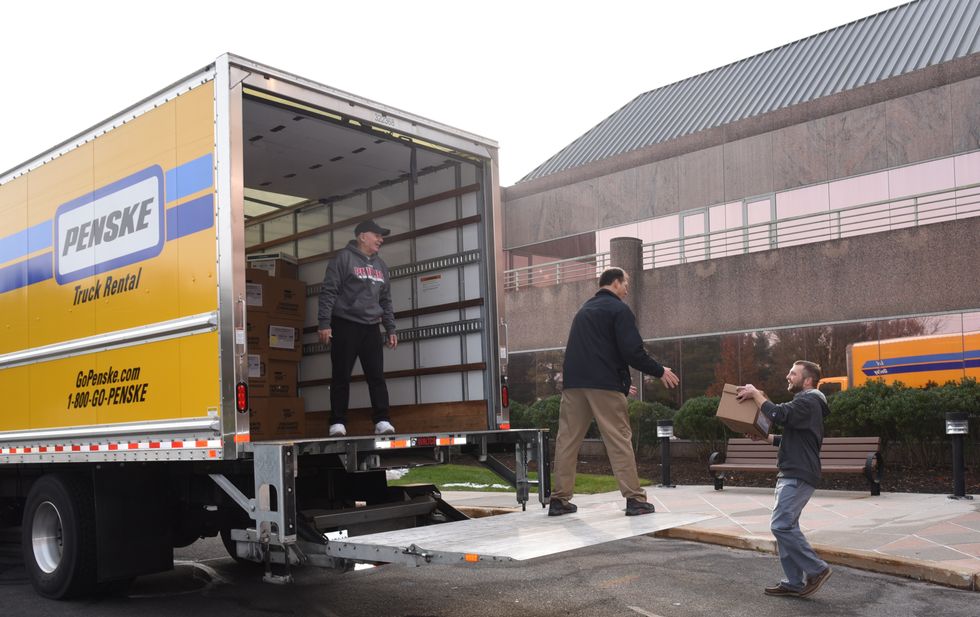 Associates Provide Thanksgiving Meals for More than 150 Pennsylvania Families
Thanksgiving meals with all the trimmings were loaded one by one onto a yellow Penske rental truck destined for families in need in Berks County, Pennsylvania.
---
The food – donated by Penske Logistics and Penske Truck Leasing associates – was part of the Penske Adopt-A-Family Thanksgiving Day program and will be distributed by the Salvation Army of Reading.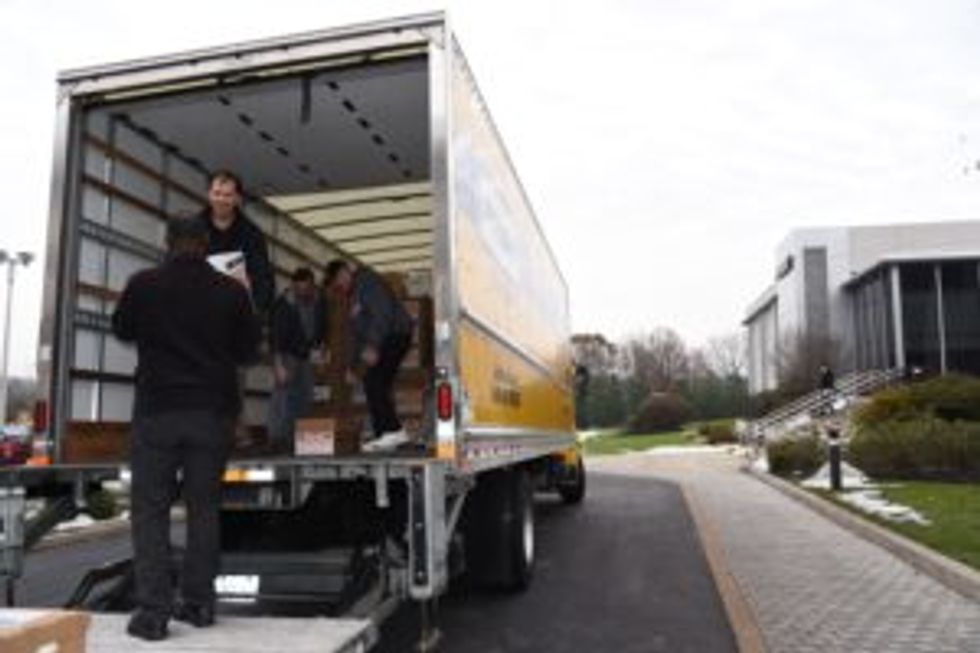 A record 158 families were provided with holiday meals, thanks to the generosity of Penske associates. The donations were packed into more than 600 boxes, which filled the inside of a 26-foot Penske rental truck.
"Simply providing a holiday meal can change an entire family's experience for the holidays," said Capt. Ted Tressler, commander of the Salvation Army of Reading, which assists more than 20,000 people each year and serves more than 4,500 families during the Thanksgiving and Christmas holidays.
In addition to turkeys, associates donated canned fruits and vegetables, stuffing, breakfast items, snacks and a small gift for children. This year, more than 30 departments participated.
Associates braved the chilly air on Monday to load the boxes into the truck, an effort supervised by Dharma Sivasamy, who has coordinated the associate effort.
Each year, Sivasamy has watched the number of families assisted grow, along with the donation boxes.
"I think people are interested in helping out especially, with the economy doing well," said Sivasamy, manager of sales systems with Penske Truck Leasing. "Where there is a need, Penske associates are stepping up."
In Reading and Berks County, the need is great. "Those families experiencing food insecurity are far more than people realize," Tressler said.
Providing a holiday meal for a family in need extends far beyond just providing much-needed food.
"It takes it from a season of great anxiety and stress to a season of actual joy and a time when families can focus on things that really matter rather than focusing on fundamentals of life like a meal," he said.
The heartfelt generosity of Penske's associates helps the Salvation Army assist more families.
"It is one thing to feel compassion and it is something else to allow that experience of compassion to motivate you to action and that is what the Penske employees do," Tressler said.
"They actually do something about it to the extent that the Salvation Army could never provide all that the Penske employees provide to those families," he said. "It speaks to many things such as a sense of community, a desire to help and a practical compassion for other human beings."
By Bernie Mixon