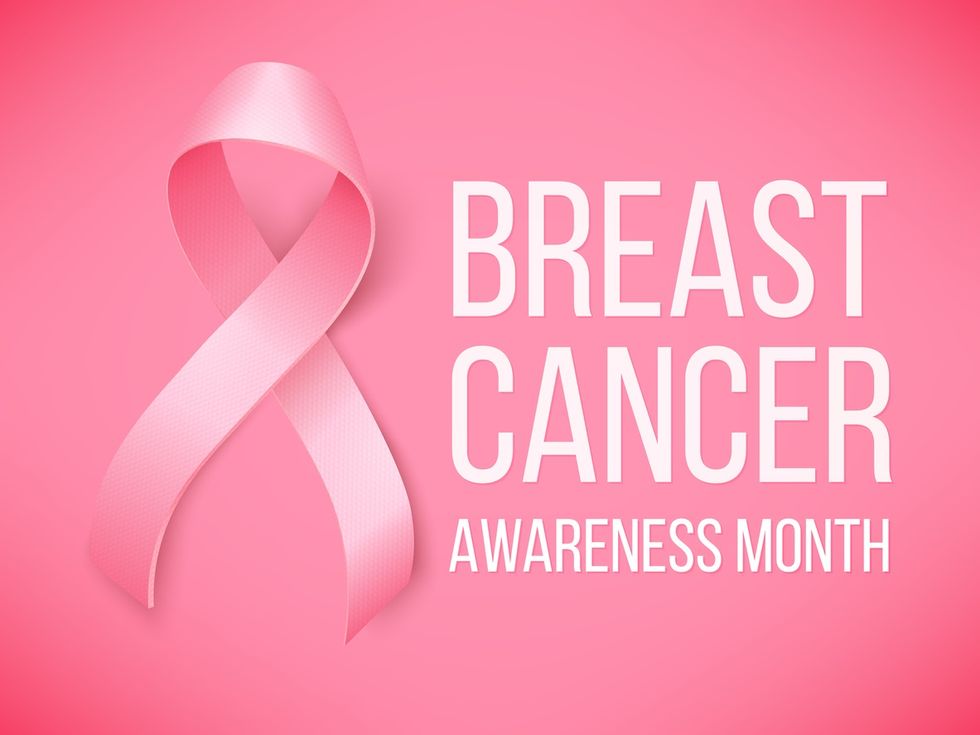 Associate Effort Drives Breast Cancer Awareness
After losing her mother, grandmother and aunt to breast cancer, Sha'non Shawgo's own diagnosis, while not surprising, was no less unsettling.
---
Just a few months removed from her double mastectomy, Shawgo, a parts clerk at Penske Truck Leasing's Reno, Nevada, location, said love and support from her "Penske family"have been an important aspect of her recovery. "A smile or a hug during the day sometimes makes all the difference," she said.
Shawgo will be among the more than 6,000 Penske associates who will participate in Penske Pink Out on Friday to bring attention to the need for breast cancer screening and to show support for those fighting the disease.
The event, now in its fourth year, will feature associates across Canada and the U.S. trading Penske blue and yellow for pink. It coincides with Breast Cancer Awareness Month, which seeks to bring awareness and raise funds dedicated to finding a cure.
Throughout the month, associates have shared breast cancer information at gatherings, including shift huddles, and participated in fundraisers, including the American Cancer Society's Making Strides Against Breast Cancer walks.
Breast Cancer's Toll
Breast cancer is the second-leading cause of cancer death in women, outpaced only by lung cancer.
Credit: National Breast Cancer Foundation
More than 266,000 women are expected to be diagnosed with invasive breast cancer this year alone, and nearly 41,000 will die from the disease, according to the American Cancer Society.
There are more than 3 million women with a history of breast cancer in the U.S., which includes women being treated and those who completed treatment.
Men are not immune to the disease. An estimated 2,470 men are diagnosed with breast cancer, and approximately 460 die each year, according to the National Breast Cancer Foundation (NBCF)
The NBCF promotes early detection through self-exams and scheduling clinical exams and mammograms. In addition to early detection, the foundation encourages the adoption of a healthy lifestyle complete with a healthy diet, a healthy weight and exercise.
Pink Out
It was those stark breast cancer statistics – and her late mother's own two battles with the disease – which inspired Maggie Seaman, branch manager in North Bergen, New Jersey, to create Penske Pink Out.
"At the time, my mom was undergoing treatments for her second bout with breast cancer," Seaman said. "I thought it would be a fun idea to get all of the technicians pink T-shirts, safety glasses and gloves to wear as a "Penske Pink Out."
The first Pink Out was in 2015 and involved 200 associates in four districts. The event grew each year as more associates learned about it. This year more than 6,200 Penske Logistics and Penske Truck Leasing associates will participate, Seaman said.
Each day during October, Seaman has shared breast cancer information with participants who, in turn, share the information with other associates. In addition to education, some locations were inspired to host special events.
Associates in Allentown, Pennsylvania, held a drive for care items for area cancer patients. They collected warm, fuzzy socks; knit hats; candy and books. In North Chicago, associates held a donation drive to benefit Northwest Community Healthcare's Gift-A-Mammogram program.
For Seaman and other participants, Pink Out's mission is clear. "I want one person to go home and encourage their friend, wife, sister, mother, whoever to get screened," she said.
"My Penske family was so supportive of me while I was taking care of my mom, their love and support meant everything to me," Seaman said. "I want one person who's going through this disease with a friend or family member to know they aren't alone."
A Penske Family Affair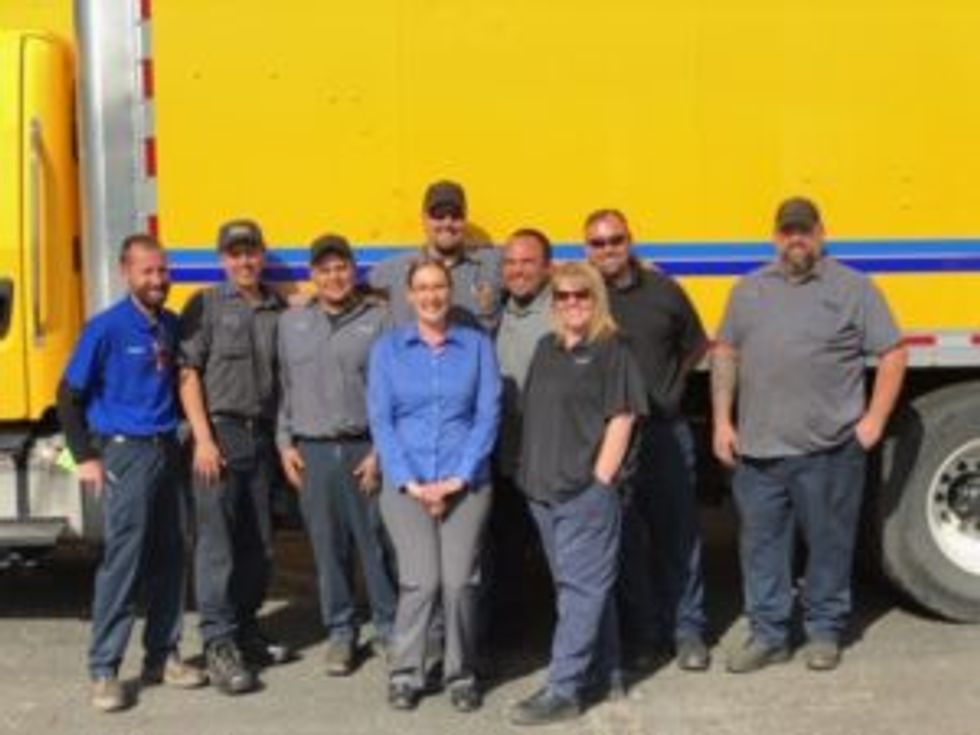 Penske's Reno associates from left to right: Scott Heiser, Maintenance Supervisor; Daniel Akre, Tech III; Jose Cavillo-Lopez, Tech II; Patrick Urban, Tech I; John Torres, Maintenance Supervisor; Brady, Branch Service Manager; Leon Drake, Tech III; Dawn Saunders, Administrative Clerk, and Shawgo, Parts Clerk.
The close-knit Reno team made sure Shawgo knew from the start that they were with her in her breast cancer battle, especially since most of her own family lived far away in Washington state.
Like many, Ross Brady, Reno's branch service manager, was very concerned for Shawgo when she first told him about her breast cancer diagnosis.
"I was scared for her," Brady said. "There were a lot of reassurances letting her know that, no matter what, her job would be here when she returned."
As Shawgo was at home recovering from her surgery, the Reno team sent her flowers, posted pictures and messages on Facebook and sent smiley-face emoji texts to her phone to keep her spirits up and let her know they were thinking of her.
When the team heard about Pink Out, they decided right away to become a part of the effort.
"There was no doubt in my mind that we had to be a part of this," Brady said. "It is important to get the message out that there are people who are going to rally behind you."
During the week leading up to Pink Out, Brady's team has shared breast cancer information at shift huddles. "Survivors are survivors for one reason, because of events like this," Brady said. "It's all about the awareness."
Now on chemotherapy and scheduled to begin radiation treatments next month, Shawgo said her spirits are high, and when they are not, she can count on her Penske family to lift her up.
"We are a family, not just associates," Shawgo said. "It's way beyond that. It was not just me fighting; they were fighting with me and they still are."
Follow Penske's Facebook, Instagram and Twitter pages for #PenskePinkOut18 coverage.
By Bernie Mixon