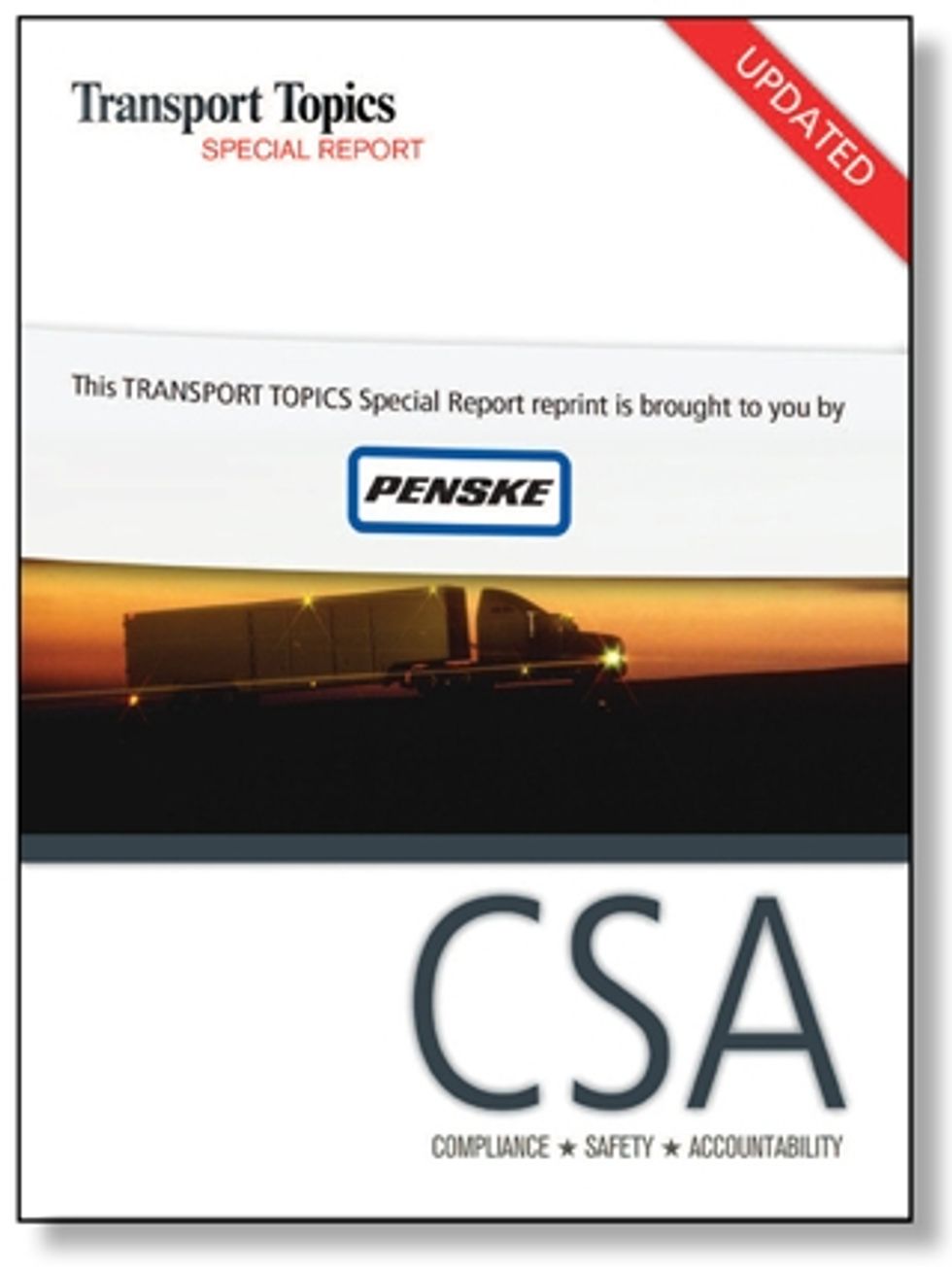 Are You Ready for CSA?
The Federal Motor Carrier Safety Administration's (FMCSA) new truck safety program, Compliance Safety Accountability (CSA) is in full effect. Understanding the entire program can be difficult, but there are many informational tools to grasp the overall goal of the program and what is now expected from carriers.
---
Transport Topics magazine recently released a special, in-depth report to help clarify CSA. The report includes information on:
The new safety system
What carriers need to know
How the Inspection Selection System works
Understanding your score
Penske is providing afree copy of this report. Click here to download a PDF of this special Transport Topics issue, watch a video and sign up for informational e-mails.
By Kathleen Walter