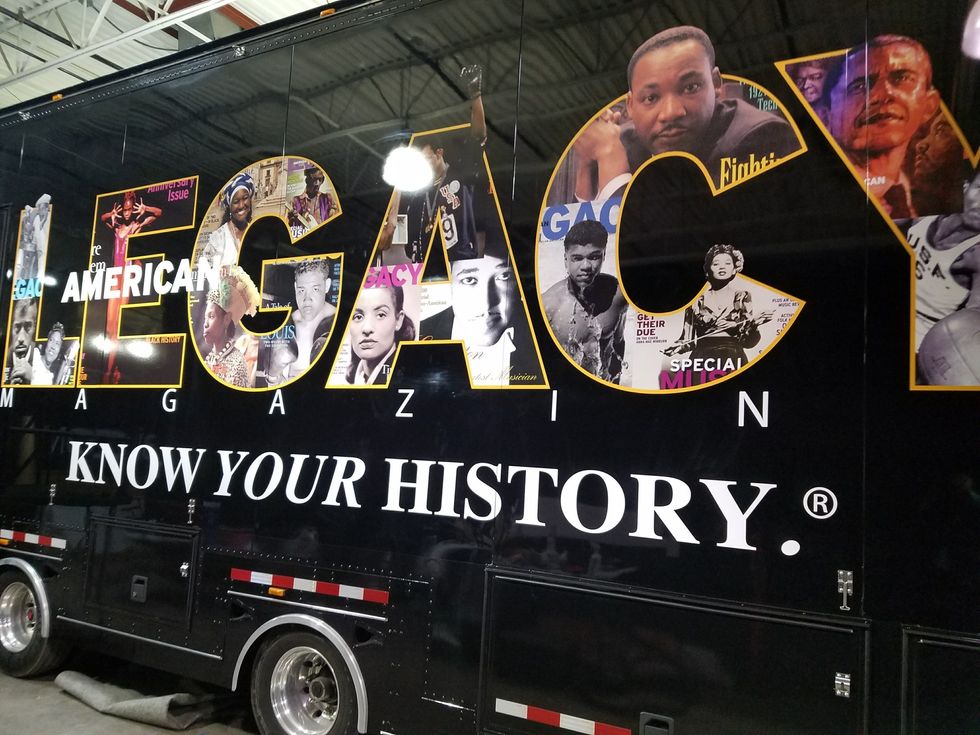 African-American Mobile Truck Tour Celebrates 10th Anniversary
For the past decade, American Legacy Magazine has toured the country with a mobile museum filled with touchstones from African-American history.
---
A Penske tractor has shepherded the trailer the past few years as the mobile tour has traveled to schools, colleges, churches and other community gathering places to allow visitors to experience the tour's many exhibits.
This year marks the 10th year for the tour, which kicks off today in Detroit – on the first day of Black History Month – and will continue to 10 more cities throughout the country during the month.
"One of the reasons we started the magazine in 1995 is there was a huge appetite for African-American history across this country," said Rodney Reynolds, founder and publisher of American Legacy Magazine.
History Brought to Life
The tour began in February 2008 as a 30-day, 20-city tour and has expanded beyond Black History Month.
"Our truck has continued to travel around the country throughout the year visiting school districts, colleges and universities, churches, African-American festivals and events showcasing our history in a very novel way," Reynolds said.
The mobile museum features a mix of framed magazine covers, from past print magazine editions, featuring African-American historical figures and exhibits on African-Americans.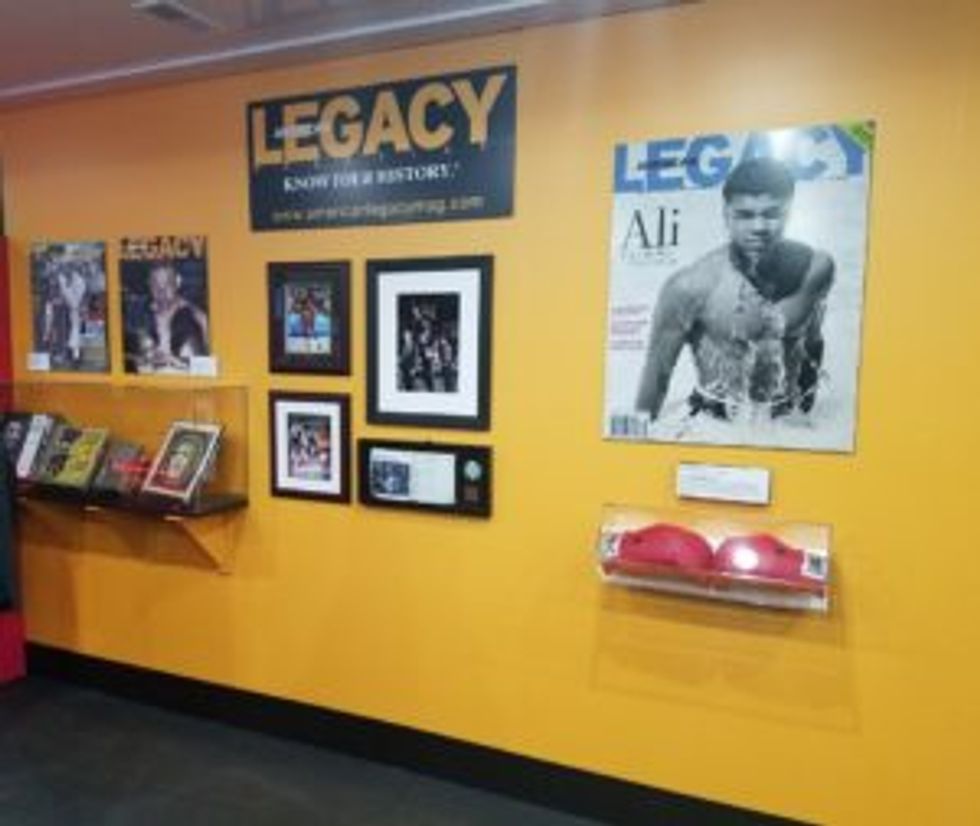 Although the magazine, which began in 1995, ceased publication of its print edition in 2011, the exhibit displays African-American history and culture captured on its pages.
This year's 10th-anniversary tour will feature the debut of a new expandable trailer to accommodate more exhibits, including some new ones for the 10th anniversary, including a sports-themed exhibit as well as general history.
"Something special that we have this year is on African-Americans who have appeared on cereal boxes," Reynolds said. "There are 16 to 18 pieces that are part of that particular exhibit, and the collection highlights some you know and some you may not know who have appeared on cereal boxes."
Corporate support through Toyota, the exclusive tour sponsor, and MRA experiential tours & equipment in Michigan, which helped to secure the Penske tractor, has made the 10th-anniversary tour possible, Reynolds said.
"When you look at this trailer being pulled across the country, against the backdrop of the Penske tractor, it is just something to see," he said. "Penske has been a stable partner, and having dependable equipment is important."
Ryan Reid, lease sales representative at Penske's location in Warren, Michigan, said his location was happy to assist MRA and American Legacy. "We feel honored and blessed to be able to take part in such an amazing and inspiring tour," Reid said.
Inspiring a New Generation
Beyond more than just iconography, the mobile museum serves to encourage children and young adults by looking back at the contributions of African-Americans.
"We have made major and significant contributions that make America what it is today, and so to be able to inspire and educate our children and youth and our adults, and anyone who comes on the truck – this provides them a glimpse of the excellence that is associated with our community," he said.
While there are some 100 African-American museums, including the National Museum of African-American History and Culture in Washington, D.C, not everyone is able to travel to them.
"What we are doing is providing them just a little glimpse of inspiration, because you never know how children and youth, and the community at large, will be inspired by what they may see on our truck."
For more information about American Legacy Magazine or the mobile tour, please visit the publication's website.
By Bernie Mixon