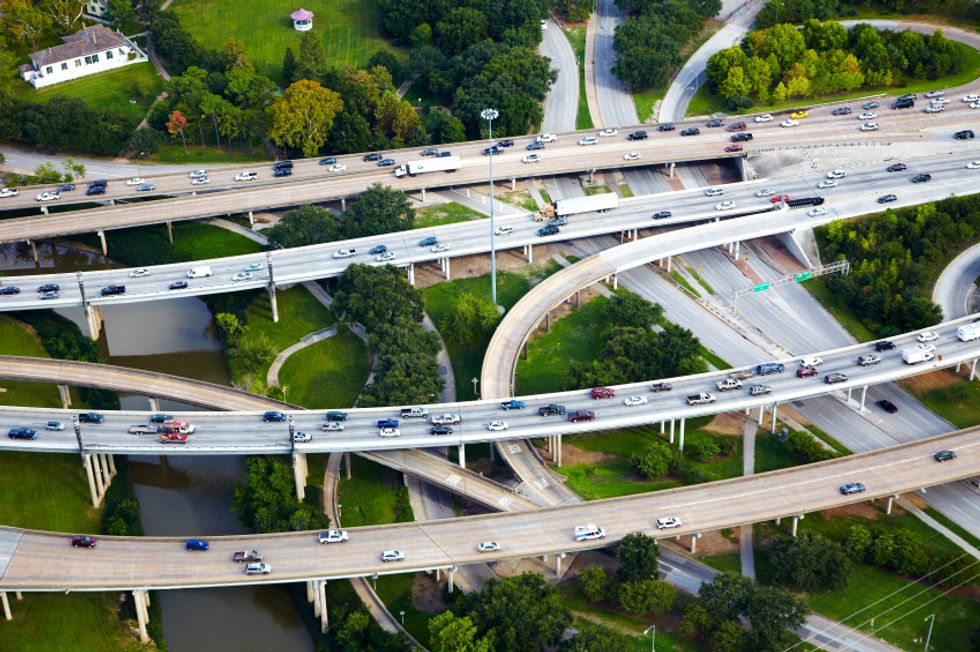 Cargo Theft Risk Dependent on Where Truck Drivers Park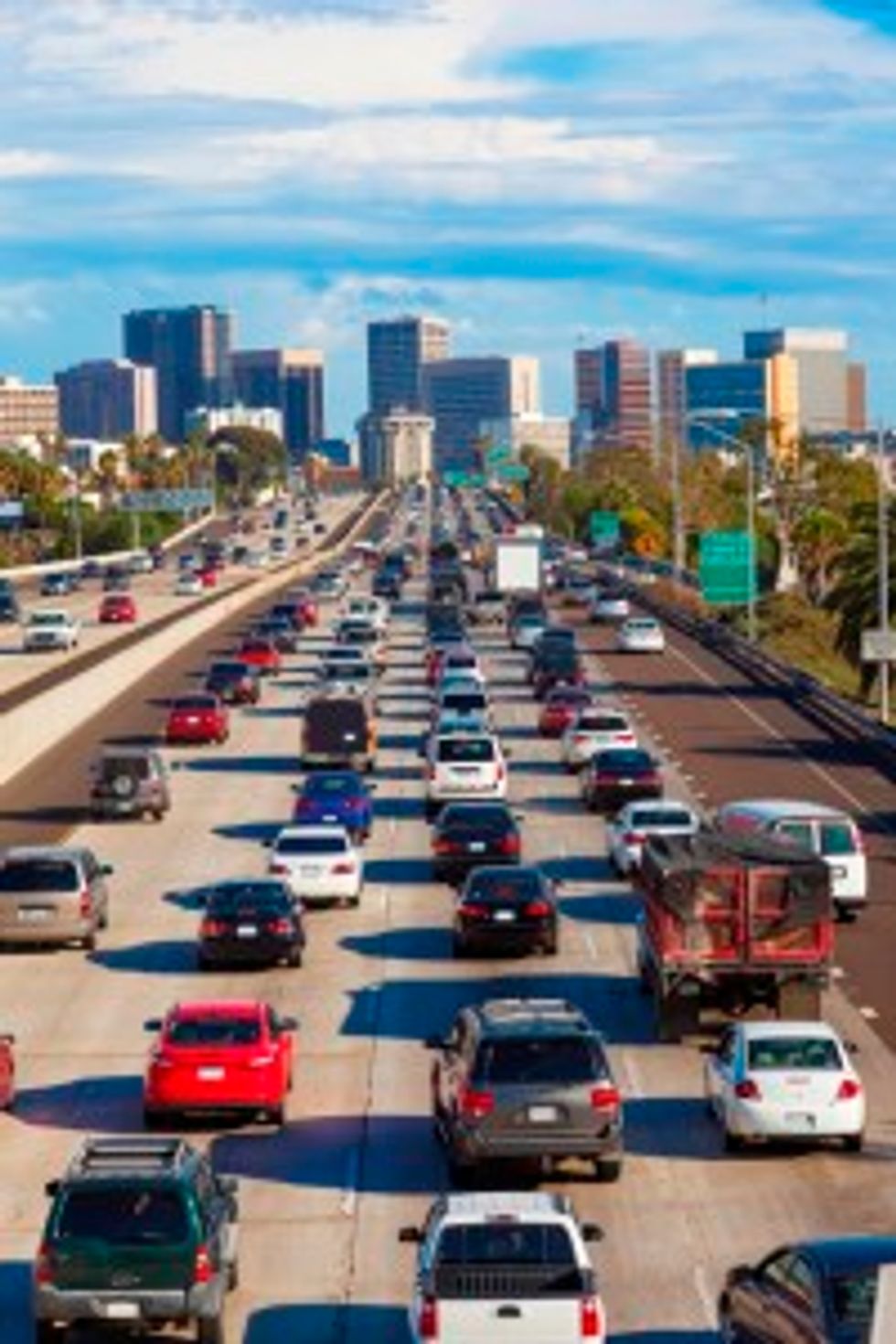 Cargo theft costs carriers and suppliers millions of dollars each year, and the latest theft report by the theft prevention and recovery services provider CargoNet has found that theft levels are closely tied to where drivers park.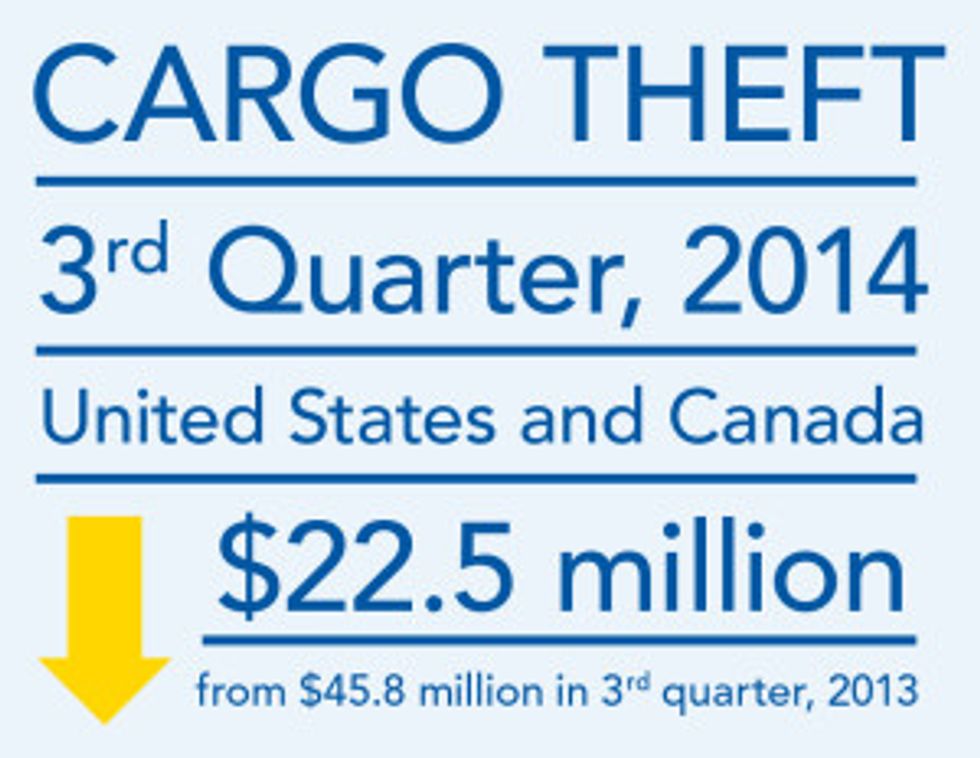 In the third quarter, the number of overall cargo thefts — 213 — dropped 23 percent when compared to the same time period last year. CargoNet said security at truck stops has paid off, and thefts on travel center property dropped 60 percent from third-quarter 2014. However, cargo thefts that occurred while the vehicle was parked along the side of a road spiked, increasing 144 percent.
---
Overall, cargo thieves in the United States and Canada stole more than $22.5 million in cargo in the third quarter — down from the $45.8 million in cargo stolen during third-quarter 2014.
"We advise carriers to avoid leaving their trucks along the roadside — especially in Florida and California, where roadside thefts were highest," CargoNet said in its third quarter report.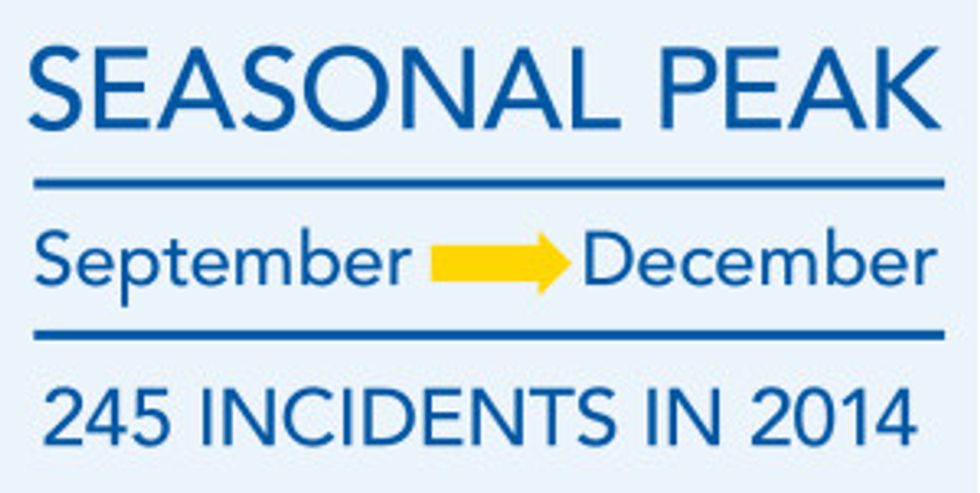 Certain regions of the country tend to experience greater theft levels. The Supply Chain-Information Sharing and Analysis Center, which collects data on cargo theft, said to date in 2015, the states with the highest theft rates are California, Texas, Florida, Georgia, New Jersey and Illinois.
"These top six states should be considered very high-risk locations as they continually rate in the top of the charts. When you drill down further, you see hot spot areas in those states around Dallas, the Los Angeles basin, Atlanta, Chicago, and Miami, while New Jersey seemingly had activity in many different municipalities," the SC-ISAC said in its report.
Six Ways to Reduce the Risk of Cargo Theft
Park in well-lit truck stops rather than at the side of the road.
Utilize track and trace technologies to monitor loads.
Establish geofencing boundaries and deliver messages to drivers when they enter truck stops and rest areas that have been experiencing theft.
Route and schedule drivers to allow them to avoid having to rest on the fringes of large metro areas, which can experience greater levels of theft.
Have drivers back trailers up to a building, fence or other trailer to make it difficult for cargo thieves to open trailer doors.
Use a lock on trailer doors.
The holidays tend to bring an increase in the number of cargo thefts that occur. FreightWatch International, a supply chain security company, reported that in 2014, theft activity was concentrated during the seasonal peak period of September through December with a cumulative 245 incidents.
Theft of full truckloads constituted 89 percent of cargo theft in the United States with a majority of reported cases from September through December occurring at unsecured parking areas.
"Many events also included driver theft incidents involving either direct theft by the driver, the driver's voluntary collusion or complicity in the crime, or a deceptive criminal posing as a legitimate carrier resource," FreightWatch said in its report. "This modus operandi has evolved to often include drivers orchestrating mechanical failures, documentation of repair services, and the subsequent use of a viable alibi upon the arrival of law enforcement."
Fictitious pickups continue to be a growing threat in the trucking industry, FreightWatch said. The frequency of fictitious pickups increased sharply from 2011 to 2012 and has remained on a relatively constant increase ever since. During the 2014 holiday season, 13 cases of fictitious pickups were reported in the United States totaling over $2.2 million in lost cargo.
While there isn't a national repository of theft data, several groups collect and share information on cargo theft, including FreightWatch International and CargoNet, which carriers can monitor to stay aware
of trends.
Penske Logistics joined the CargoNet network in 2014. "We joined CargoNet to provide us with greater visibility across different states and regions of the United States," said Aaron Henderson, Penske's director of loss prevention. "It allows us to better identify areas that require additional security and when a theft does take place we're able to move quickly to recover the assets."
FreightWatch said partners within the supply chain could reduce the risk of theft by taking a proactive approach to cargo security. "Awareness of the threat is integral. Exercising proper due diligence when sourcing carriers is essential," the agency said in its report.