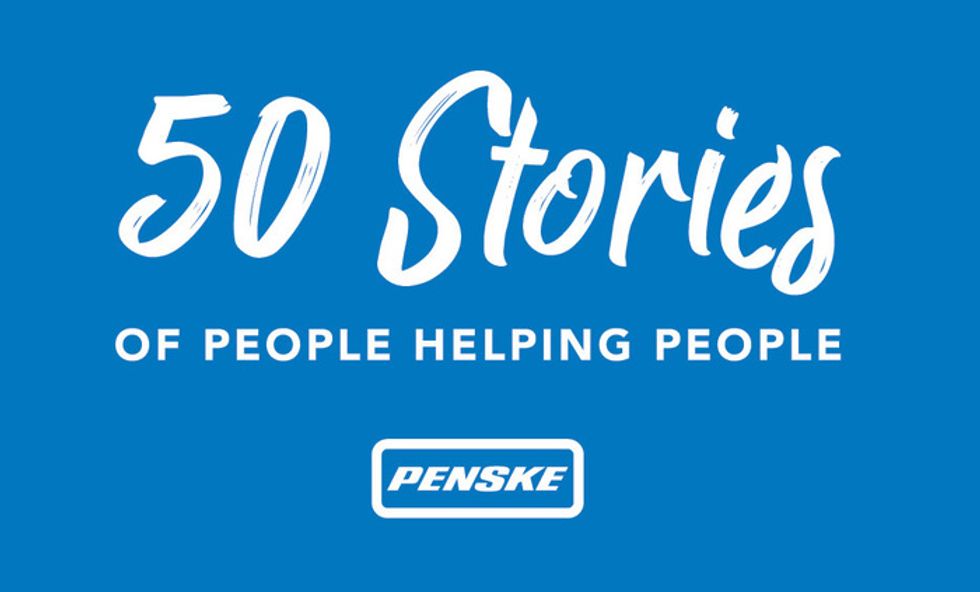 A Technician's Call to Serve His Michigan Community
Editor's note: This story is part of our "50 Stories of People Helping People" series. As we celebrate Penske's 50th anniversary in 2019, we are spotlighting associates every Friday who are making a difference in their communities.
---
All he was doing was driving downtown patrolling the area with his partner.
"For the most part, it seemed like a pretty normal day," Gabe Shotts, a Detroit-area Penske technician, said with a laugh.
"That was until I noticed a white pickup truck speeding in front of us with its tires on fire."
Shotts would go on to find out that the truck had just fled the scene of a car accident. And, fortunately for him, he was able to track it down easily.
"That's probably one of the crazier things I've witnessed as a police officer in the reserves," he said.
Meet Gabe Shotts
Part Penske technician and part community guardian, Shotts' passion for service stretches far beyond the work bay – a different kind of service, that is. He's always seemed to have an appetite for law enforcement and helping others, which is why he got involved with the Taylor, Michigan, Police Auxiliary (TPA) more than three years ago. The TPA assists full-time officers by acting as additional manpower for large community events.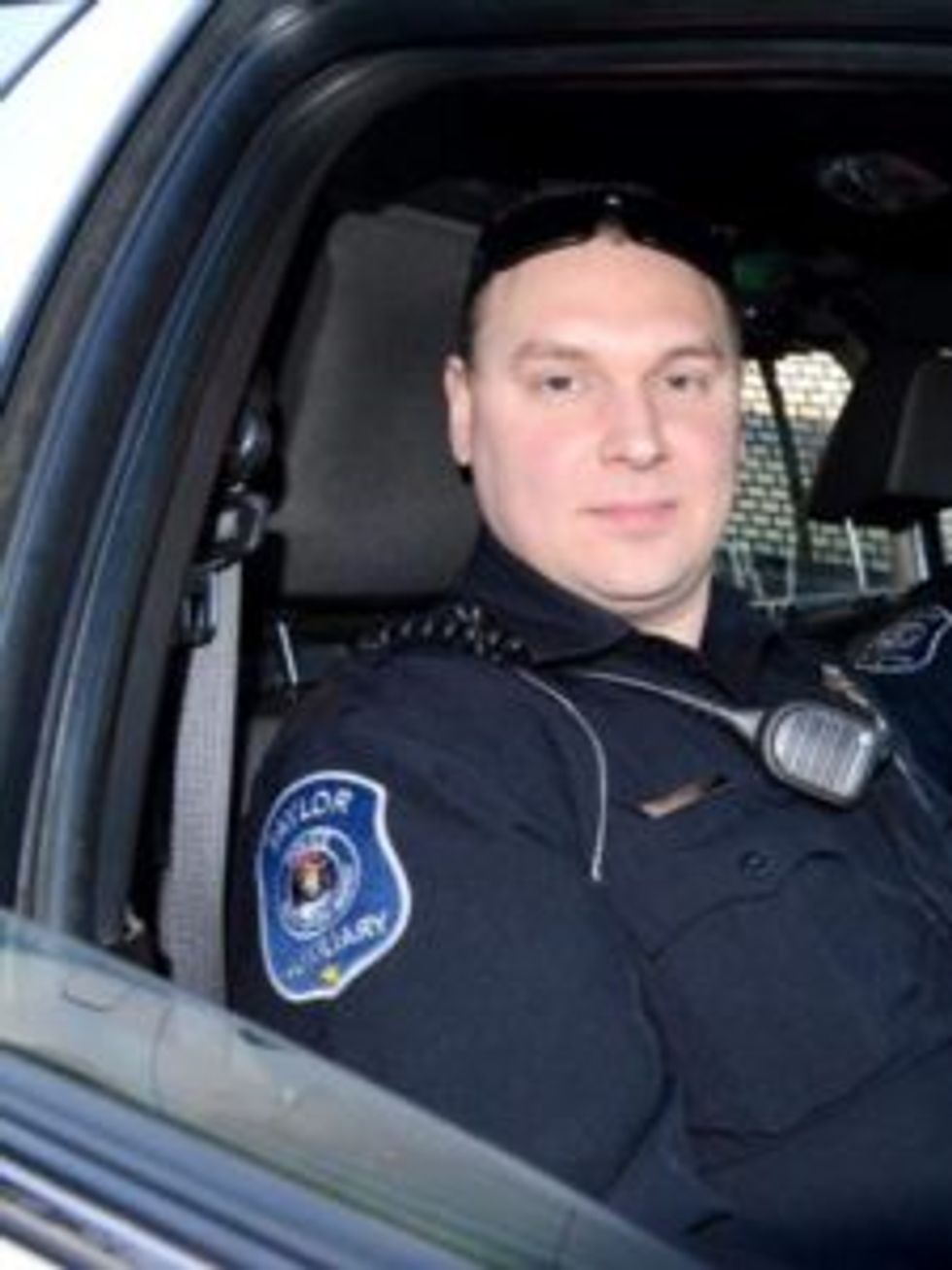 Pictured is Penske associate Gabe Shotts.
Being in the reserves is not easy and requires a commitment of more than 300 hours of training, similar training to what full-time police officers go through at an academy, Shotts says. In addition, the police auxiliary are required to serve at least 20 hours a month.
"I usually try to average 80 to 90 hours a month," he said. "It's all unpaid, but I really enjoy it."
If you're still not convinced by how committed Shotts is to his role, hearing that he must cover all the costs for his gear and equipment just might do the trick.
"We pay out of our own pockets for our uniform, handcuffs, boots, thermals and flashlights, and it can reach upward of $2,000," said Shotts.
He and his fellow reserve officers assist their community by conducting unannounced school, park and business checks – making sure everything is going OK and that there are no issues. Later, they'll drive around the city and monitor heavily attended events, like fireworks showings, concerts, festivals and parades, serving as extra sets of eyes for the local police force.
Severe weather is another example of when Shotts and his team will be called upon for backup. Last year during an ice storm, the area had lost power. In response, they helped direct traffic and assisted wherever they could.
When asked why he volunteers so many hours, Shotts says that when there's a situation, he likes being able to step in and do something, instead of just watching.
"I want to help show the community that police officers are regular people too and are here to protect you," said Shotts.
Today, Shotts is a corporal for the TPA and is not the only technician at his Penske location who is part of the local police auxiliary; technicians Al Langtry and Matt Kelley are as well.
By Chris Abruzzo