Unstable economic conditions over the last several years have driven shippers to wring out more efficiencies and savings from their supply chains. Strong transportation management (TM) practices are playing an important role in helping these shippers uncover more savings with help from experts like Chuck Papa, vice president of TM, and his colleagues at Penske Logistics.
Exposing Hidden Logistics Costs
Transportation costs such as inbound material, internal transfers, and returns are typically masked within the supply chain and often outside of shipper's control or visibility. These insights are gained using a combination of technology and applied expertise from an experienced provider like Penske Logistics.
By gaining a better handle on this freight spending, shippers can unlock considerable value within their supply chains – equating to over 10 percent in reduced cost savings in many instances. To capture this kind of opportunity, businesses must learn how to identify, uncover and harvest the opportunity.
"Companies must create visibility to know precisely how much they spend on transportation, by both mode and category," said Papa. "This enables them to understand exactly where their hidden costs are. It also provides information to create a roadmap for which levers to pull, and when to pull them to properly balance cost and service."
Better Visibility
Transportation organizations are gaining new successes by transforming themselves from tactical-oriented traffic departments to a collaborative partner in the supply chain.
Likewise, transportation management systems have evolved from dock shipping systems into crucial components of ERPs for end-to-end order to remittance lifecycles.
A fully functional TMS balanced with strong operational discipline and process compliance, Papa noted, offers the foundation and infrastructure to provide the right level of visibility to begin gaining control over hidden costs within a customer's supply chain. The key characteristic of this visibility is made up of information that is timely, accurate, and complete.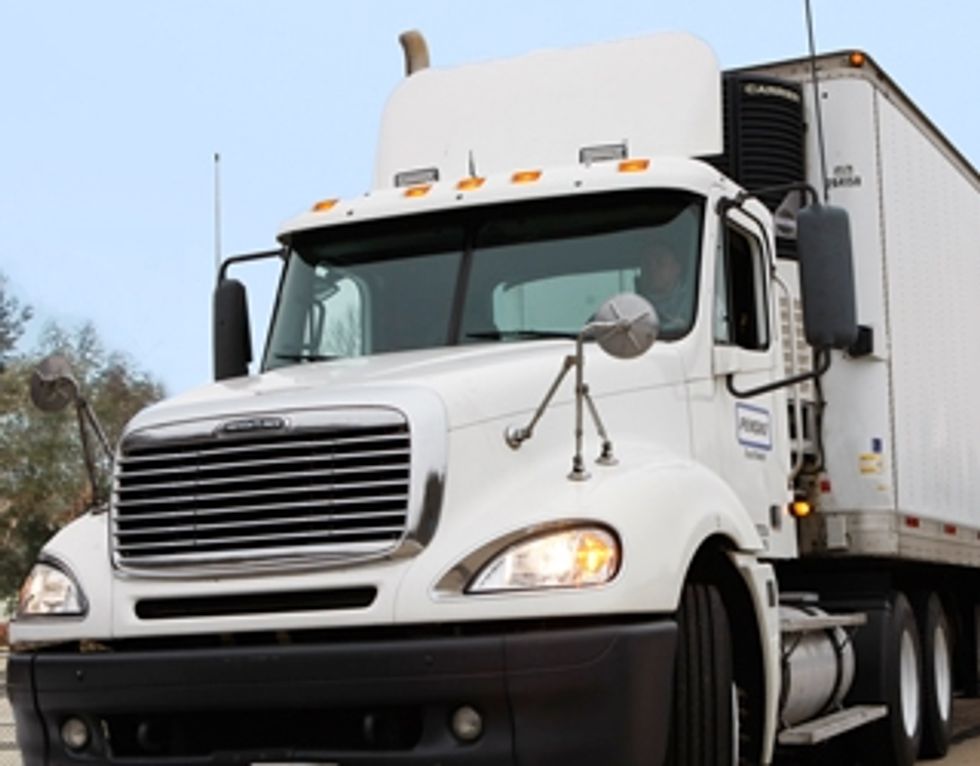 Understanding Total Landed Costs
A key hidden cost focus area is inbound freight management. Inbound freight management initiatives are continuing to gain momentum across organizations in an effort to reduce supply chain costs.
Shippers should not feel inclined to universally adopt inbound freight management practices. Some of the most successful programs are those that evaluate, on a supplier-by-supplier basis, on who has control of the shipment, and who pays for the freight. This aids in identifying true total landed cost.
"Sometimes companies seek to make purchases simply based on piece price, without taking into account total supply chain costs," Papa stated. "There are other costs to consider with manufacturing and delivering: transportation, inventory carrying costs, liability, etc."
To harvest the savings within inbound supply chains, a common component of the TM process is to coordinate with the customer's procurement departments.
"To find the lowest total costs, you have to think strategically," Papa said. "Rather than view your supply chain as a series of discrete functions, you must think of them as a whole -- with a goal of reducing the total landed cost."
According to Papa, Penske Logistics is able to help shippers analyze, identify and reduce these hidden costs.
An example Papa provided involves a leading manufacturer whose base of operations were in the Midwest. The company wanted to stop paying the $50 per widget price being offered by a longtime supplier some 50 miles away. The company wanted to go source those same widgets for $35 each from China.
"When looking at the impact holistically, including the higher transportation costs and incremental inventory carrying costs, balanced with the risk and challenges that longer lead times could create, those widgets would actually be more expensive," Papa recounted.
"The company's procurement department made a common mistake. Because they are measured by only the purchase of the piece price, they did not account for higher transportation costs and the buffer inventories required while the widgets would spend four to five weeks being transported via sea, which is the true landed cost of a 5,000 mile supply chain."
The customer elected to remain with its local supplier after receiving the advice and analysis from Penske Logistics.
Penske Logistics and its transportation management (TM) solutions help shippers plan, source, coordinate and track shipments throughout their network. From carrier selection in specific lanes, to consultative transportation engineering and network management, we have the people, skills and resources to give you control over your transportation costs.
By "Move Ahead" Staff