Shippers and their third-party logistics providers are working together to navigate fluctuating demand, capacity problems and uncertainties in the market. The majority of both groups report that their relationships are successful.
As part of the 2022 26th Annual Third-Party Logistics Study, 89% of shippers and 98% of third-party logistics providers reported that their relationships have been successful.
The 2022 Third-Party Logistics Study, which was released September 20 as part of an in-person session at the Council of Supply Chain Management Professionals EDGE conference in Atlanta, provides industry insights into the current state of the 3PL market and takes a deeper dive into specific industry issues, including sustainability and ESG, the intelligent supply chain, the cold chain, the effects of COVID-19 and keeping the supply chain connected.
Dr. C. John Langley, clinical professor, supply chain information systems and director of development, Center for Supply Chain Research at Smeal College of Business at The Pennsylvania State University, founded the study in 1996. NTT Data and Penske Logistics are the major sponsors of the 2022 edition.
The Role of Technology
This year's study found that technology is taking center stage as logistics providers work to connect people, processes and information from multiple players.
"Technology is an ever increasingly vital component of the cutting-edge supply chain," stated Andy Moses, senior vice president of sales and solutions for Penske Logistics. "Machines are uncovering large volumes of data that are very difficult for the human eye to catch, capture and distill. Technology also allows for more visibility into the supply chain, which directly leads to better and more timely decision making."
Moses, Langley and Sylvie Thompson, supply chain transformation practice leader at NTT DATA Consulting, discussed the report's findings during the annual event.
Promising technologies include 5G, Internet of Things and data analytics, and real-time data transmission. More than half of shippers (52%) and 3PLs (63%) said 5G technology is moderately or critically important.
3PLs said they are investing in Internet of Things technology to improve workforce productivity (63%), improve real-time decision making (57%) and create a competitive differentiator in the market (57%). Shippers are also investing in improving real-time decision making (53%), but also to improve customer satisfaction (53%), improve workforce productivity (33%) and improve asset utilization (33%).
Providing real-time data, which enables visibility and exception management, can create a competitive advantage for 3PLs. Providers are investing in the technology, with 53% of 3PLs reporting that they can provide real-time data to clients in 50% or more of their supply chain services and 23% reporting they offer it in a quarter to a half of their services.
COVID-19 as a Catalyst for Change
The COVID-19 pandemic has exposed vulnerabilities within supply chains, including the risk of just-in-time inventory and the potential benefits of moving production closer to the point of consumption.
This year's study looked at areas most impacted by the pandemic for shippers, which included international transportation and logistics (43%), sourcing and procurement (30%) and manufacturing (24%). 3PLs were most impacted by labor and workforce management (33%), manufacturing (24%) and international transportation and logistics (23%).
More than half of shippers (62%) said they believe that supply chains have become too lean, taking out too much to reduce cost and on-hand inventory.
Additionally, 68% of shippers believe that supply chains have become too global and must be rebalanced towards more regional and local/domestic ecosystems within larger global enterprises. The majority of shippers—83%—said they plan to adjust sources of supply as a direct result of efforts to rebalance towards regional and local/domestic sources.
For shippers, several factors are contributing towards global rebalancing, including increased need for supply chain resilience (71%), increased awareness of supply chain vulnerabilities (63%) and more restrictive trade policies (41%).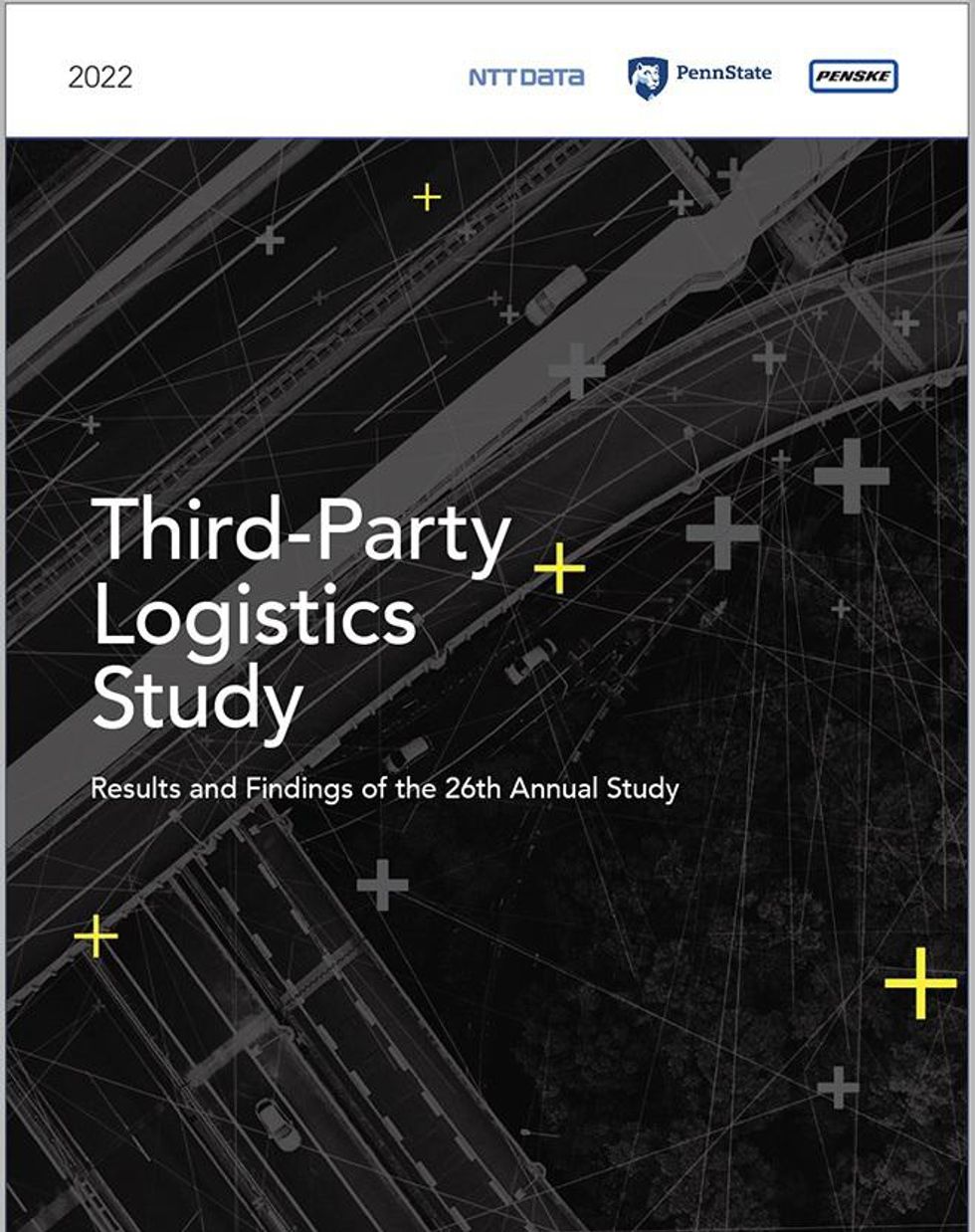 Growth in the Cold Chain
COVID-19 has also accelerated demand within the cold chain. Most shippers, 91%, and 3PLs, 100%, said they expect demand for cold chain capacity to increase over the next three years. Both shippers (70%) and 3PLs (52%) said COVID-19 has accelerated their growth plans, increasing their need for more cold chain capacity.
As a result, 70% of shippers said they expect to grow inhouse cold chain capabilities and talent over the next three years, while 50% said they plan to outsource more of their cold chain capabilities. About 90% of 3PLs said they plan to expand their cold chain capabilities and service offering.
The Significance of Sustainability
Sustainability is a growing priority for investors, employees, consumers and the public, and supply chains hold some of the most significant opportunities for breakthroughs and advancements in this critical area.
Key drivers for established environmental, social, governance (ESG) programs include consumer trends and preferences and environment and climate impacts, followed by diversity, equity and inclusion (DEI) and social contribution and responsibility.
Among shippers, 59% indicated their organization had an ESG program with defined goals and objectives, and 51% said their supply chain had an ESG program with defined goals and objectives. Just under half of 3PL providers, 45%, said their organization had an established ESG program.
Only 20% of shippers feel that their 3PLs' ESG programs are further ahead of their own programs, while 65% of 3PL providers feel that their customers' ESG programs are further ahead of their own programs.
There are challenges associated with implementing an ESG program, including cost, which was cited by 67% of shippers and 52% of logistics providers. However, just 8% of shippers and providers felt that the inability to validate return-on-investment improvements represented a prevalent challenge.
Outsourcing Vs. Insourcing
Each year, the Annual Third-Party Logistics Study asks shippers to indicate which logistics services they currently outsource to a 3PL. The percentage of shippers indicating outsourcing of domestic transportation services decreased from 74% in the previous year's study to 67% in the current year, and the outsourcing of international transportation services decreased from 62% to 44%.
Transportation planning and management outsourcing decreased from 37% in last year's study to 27% in the current study. Also, 13% of the shipper respondents indicated they outsourced freight bill auditing and payment services, which significantly decreased from the previous year's finding of 37%. The use of 3PL-provided supply chain consulting services declined from 17% to 8%, and the use of LLP and 4PL services dropped from 16% to 12%.
These decreases may or may not indicate a longer-term trend, and researchers said they will closely monitor the use of these services in future studies.
"Outsourcing transportation planning and management and freight bill auditing and payment services are a value-added service, but these could be the first areas you cut back on if your revenue is down and you need to cut costs," Thompson said.
The study is available free of charge at www.3PLStudy.com.
By "Move Ahead" Staff