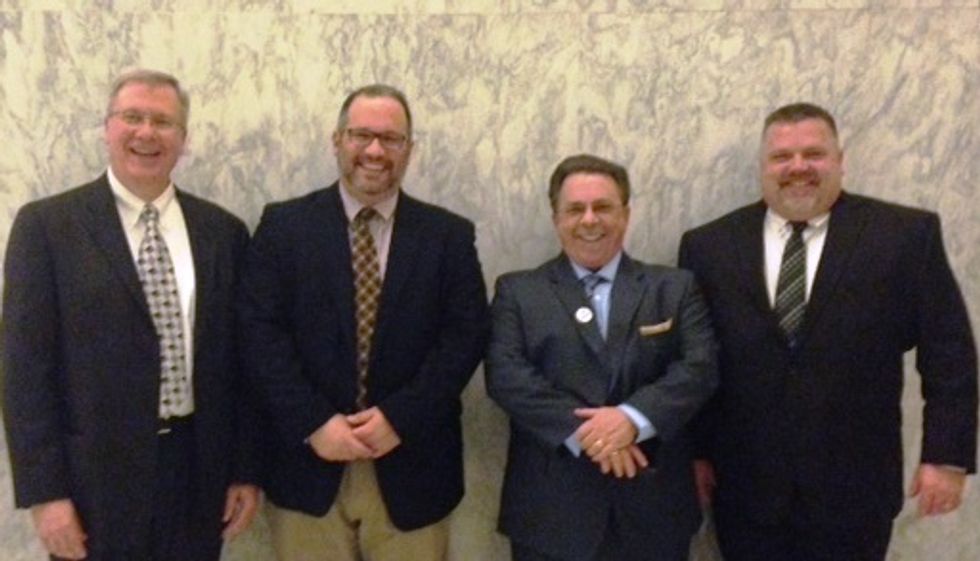 The popular phrase "third time's the charm" doesn't apply to Penske Logistics truck driver Neil Kirk after he was named a captain of the American Trucking Associations 2015-2016 America's Road Team on his second attempt. The announcement was made last night at a Capitol Hill event in Washington, D.C.
"I'm really thrilled and humbled," said Kirk, who spent his first day attending educational sessions and onboarding meetings. "It's not just my win – it's a company win. My friends and family supported me.
"I was glad that the company supported me and I feel good about my performance," he explained. "I enjoyed meeting the other captains. I met some really good guys. I look forward to going back home and sharing this with the guys."
"We are extremely proud to have Neil represent our company and our industry," stated Jeff Stoicheff, Penske senior vice president of human resources, who was in attendance Tuesday evening.
"He was a winner from the start after being selected to represent Penske from the ranks of more than 3,000 PL drivers," he continued. "It was a great night for Neil, a great night for all of our drivers and a great night for Penske!"
Paul Emmert, Penske Logistics operations manager stated: "He worked extremely hard and learned a lot from the experience the last time. He really shined this time around."
In a news release, Bill Graves, ATA president and CEO stated: "America's Road Team represents the best of what trucking can be: dedication to safety, professionalism and pride in an industry that delivers life's essentials every day. These 19 outstanding professionals join a select fraternity."
According to the ATA, Road Team Captains will begin appearing as industry ambassadors. They will travel the country and preach safety to fellow drivers, make community appearances and interact with public officials at the local, state and national levels. They will continue work as full-time drivers.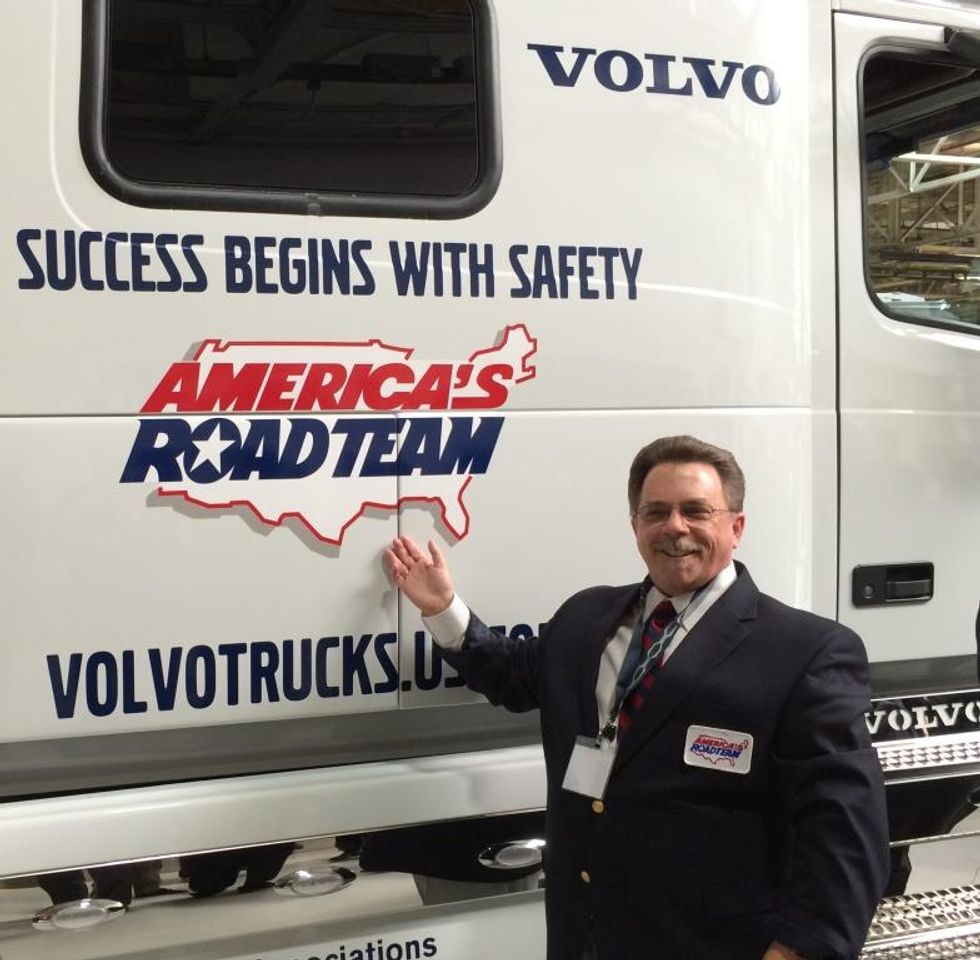 Kirk has three main goals: show the level of professionalism in driving, explain the need for safety and illustrate how important trucking is within the fabric of our economy.
He has accrued in excess of 2.5 million accident-free miles during his career. Working from a Penske location in Montgomery, New York, he delivers vital medical supplies in Manhattan to hospitals, doctor's offices and medical centers for a Fortune 500 customer.
"I enjoy being out on the open road and being responsible for my own work," Kirk said.
As a Smith System trainer for Penske, he works with fellow drivers to ensure they drive professionally each and every day.
His safe driving philosophy is rooted in common sense: be aware of what other vehicles are doing, anticipate their next moves and be in position to avert possible danger. "Well-trained drivers can mitigate those risks," Kirk pointed out.
"I am proud to be a truck driver," he said. "I have a lot of heart and pride as a driver. Once it's in your blood as a career it stays in your blood."
Kirk (who drives a Volvo tractor) is looking forward to touring a Volvo plant tomorrow in Roanoke, Virginia.
America's Road Team was formed in 1986 and has been sponsored by Volvo Trucks since 2002. The ATA noted there are 3.2 million professional drivers in the United States.
Click here to view past "Move Ahead" articles featuring Kirk.
By Alen Beljin
Photo identification of Penske Logistics associates, from left: Jeff Stoicheff, senior vice president of human resources; Shane Keller, manager of organizational development; Neil Kirk, ATA America's Road Team captain and truck driver; and Paul Emmert, operations manager.