Representatives from the city, county, chamber of commerce, Detroit Region Aerotropolis and Michigan Economic Development Corporation were all on hand to commemorate the occasion with a shovel ceremony.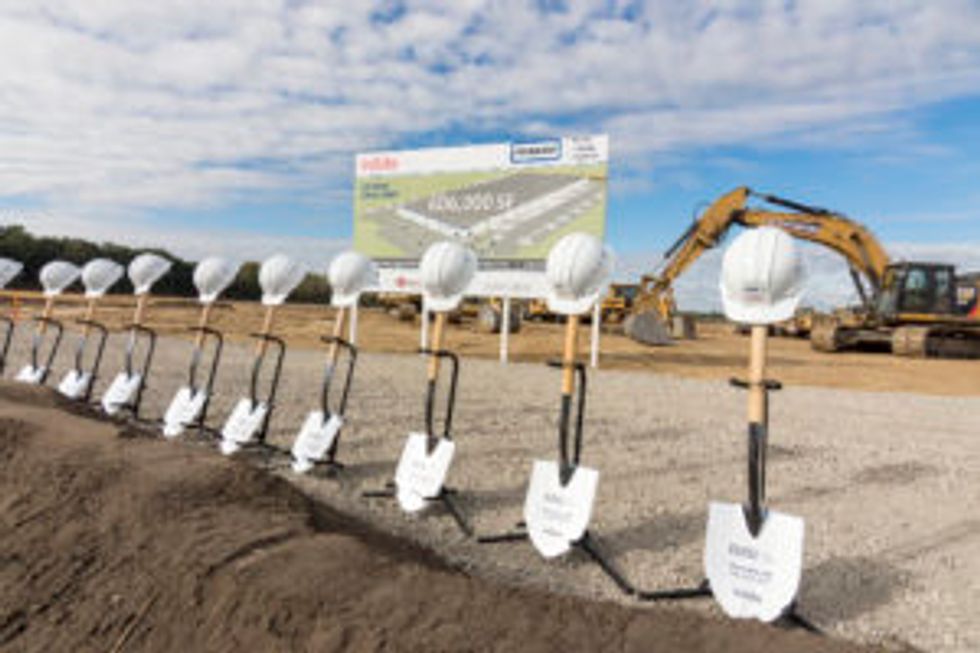 "We're pleased to make this investment and bring new jobs to Michigan," said Marc Althen, President of Penske Logistics. "The City of Romulus, Wayne County, and the Michigan Economic Development Corporation have been instrumental in helping us move this project forward."
The new distribution center, a standard freezer cooler building, is being designed and constructed by ARCO Design/Build, a firm recognized as an industry leader for various industrial project types, including, cold storage warehouses. The facility is scheduled to be completed by the fall of 2018 and is expected to bring 403 new jobs to Romulus.
By "Move Ahead" Staff
Participating in the shovel ceremony are (from left) LeRoy Burcroff, Mayor of Romulus; Marc Althen, president, Penske Logistics; Nathan Barnes, director of real estate, Penske Logistics; Warren Evans, Wayne County Executive; Tom Cervenka, managing director of business development, InSite Real Estate; Gerald Kostelny, CEO, InSite Real Estate; Ted Prasopoulos, managing director of industrial property, InSite Real Estate.