The report assigned each state a score and measured their logistics health against each other. When it came time to assess, five states failed; five states received an A; and the rest were somewhere in the middle.
"The goal of the report card was to provide states and businesses a transparent comparison of the broad factors that go into business success for each state," said CBER director Michael Hicks. CBER independently constructs the report card every year.
Distribution, inventory management and how a product gets from point A to point B all affect a business's bottom line. The five states to score high under the Logistics Industry Health category are no strangers to the impressive standing; Illinois, Indiana, Kentucky, Ohio and Texas all received A's.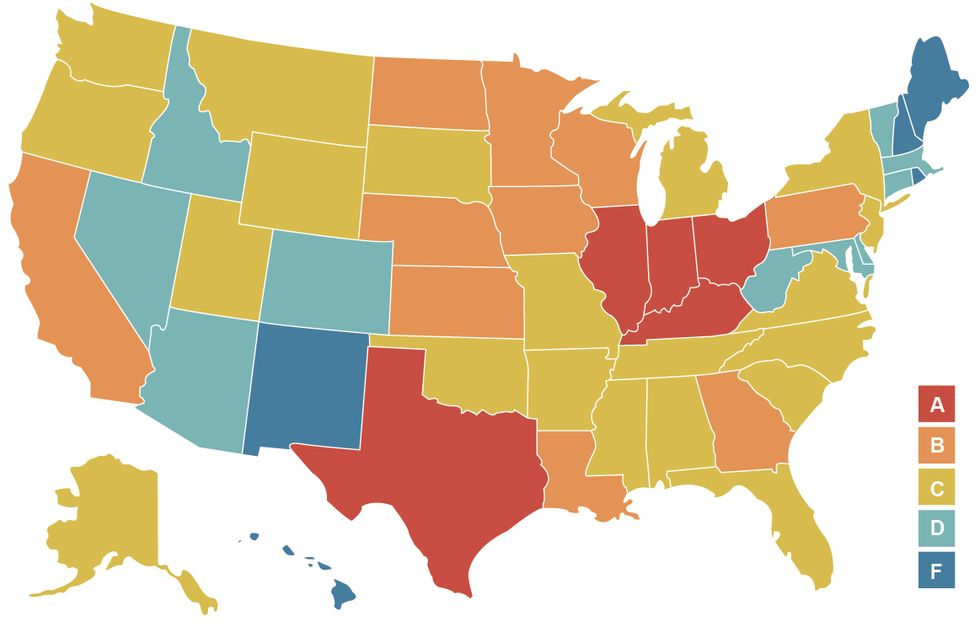 An illustration of each state's Logistics Industry Health ranking. The photo was provided by the Center for Business and Economic Research, Ball State University.
Since 2011, the Hoosier State has scored no lower than an A- for logistics health. According to Hicks and his team, Indiana has been the leading state for manufacturing and logistics for a while – in terms of employment – and tends to have a domino effect in other economic areas. The state's "prime real estate," productivity and innovation help point the arrow in an upward direction.
Sharing similar success are Illinois and Texas, who have recorded an A-level ranking every year since 2014, and it comes to no surprise that some of these states also have higher performing manufacturing industries.
"States cannot easily grow manufacturing without logistics access, so having a healthy sector to move goods is closely linked to manufacturing as well," said Hicks.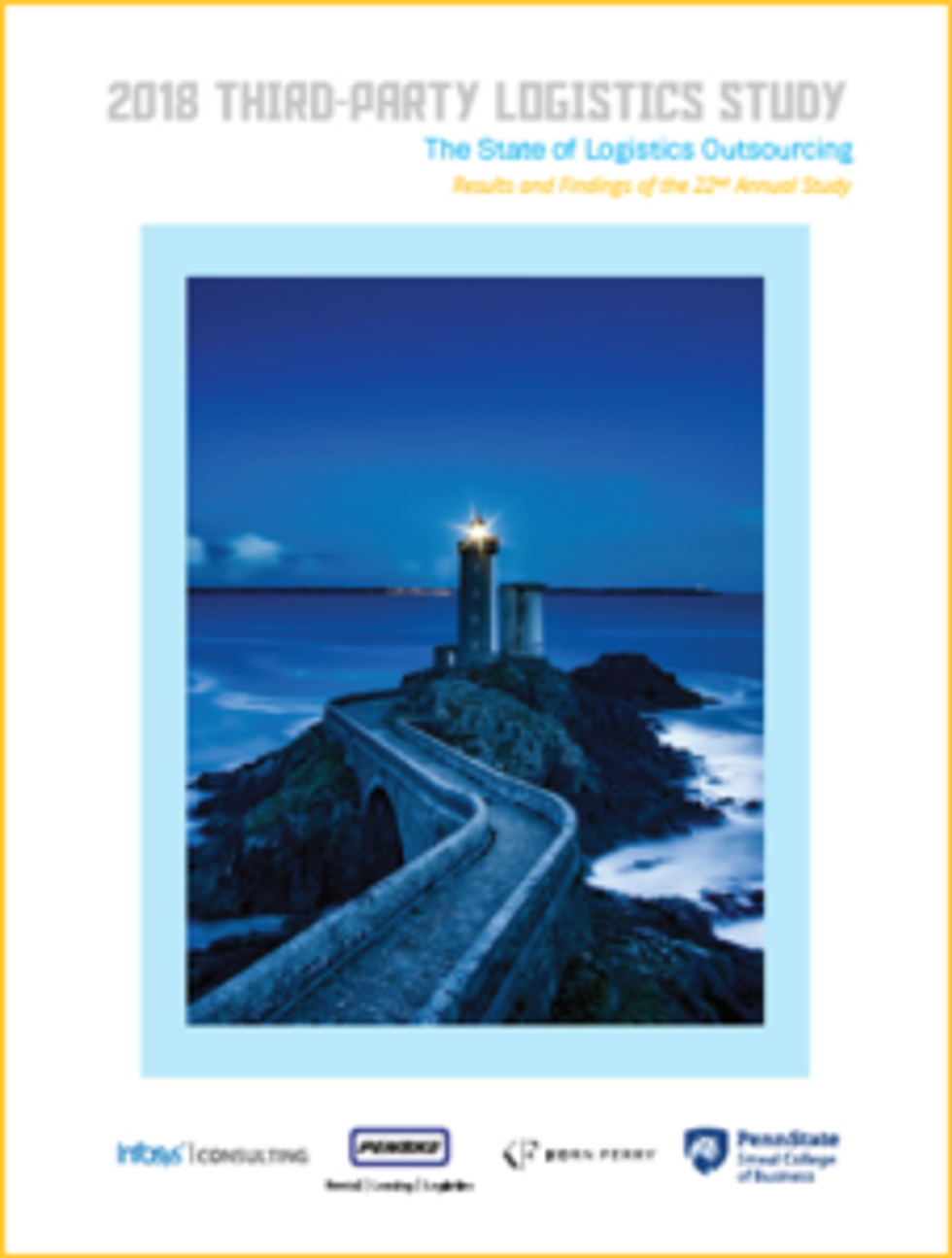 One thing that may lead to a healthier logistics sector is the use of new technology and digitization. According to the Penske Logistics-sponsored 2018 Third-Party Logistics Study, new technology is creating greater visibility throughout the supply chain, leading to faster transportation time and less warehouse congestion.
As high as those five states scored, there were another five that did not fair too well under Hicks's team's research.
Hawaii, Maine, New Hampshire, New Mexico and Rhode Island scored the least favorable in the same category in the 2018 report. Interestingly enough, the manufacturing industry makes up less than 10 percent of each state's economy.
When asked which states he sees continuing to rise over the next five to 10 years, Hicks says Texas is one place to pay close attention to.
"It wouldn't surprise me for Texas to be the looming success story in manufacturing and logistics," Hicks said. "It has land, people and a great business climate for manufacturing."
The report assigned a grade to each state in eight other categories, including tax climate, manufacturing industry health and global reach. To view the complete report, click here.
By Chris Abruzzo