The transportation industry is evolving at a faster rate, arguably, than ever before. The amount of freight needing to be hauled continues to grow, leaving a positive outlook for private fleets into the next five to 10 years.
As detailed in the National Private Truck Council's (NPTC) most recent Benchmarking Survey Report, private fleets expect to add more equipment to keep pace with the rising amount of freight. Additionally, those aren't the only factors people are expecting to take an upward swing in the not-so-distant future.
"Skyrocketing for-hire carrier rates, shrinking capacity and continuing driver scarcity will worsen through next year and beyond," said Gary Petty, NPTC's president and CEO, in the report. "Freight volume will rise significantly and shipping costs likely to grow at double-digit levels."
In 2018, the average fleet size of Class 8 heavy-duty power units was 270, according to the report – and with cargo volumes on the rise, augmented fleets may follow. But, when it comes time to acquiring more vehicles, there's one question that has many fleet operators answering differently: Do you lease, own or both?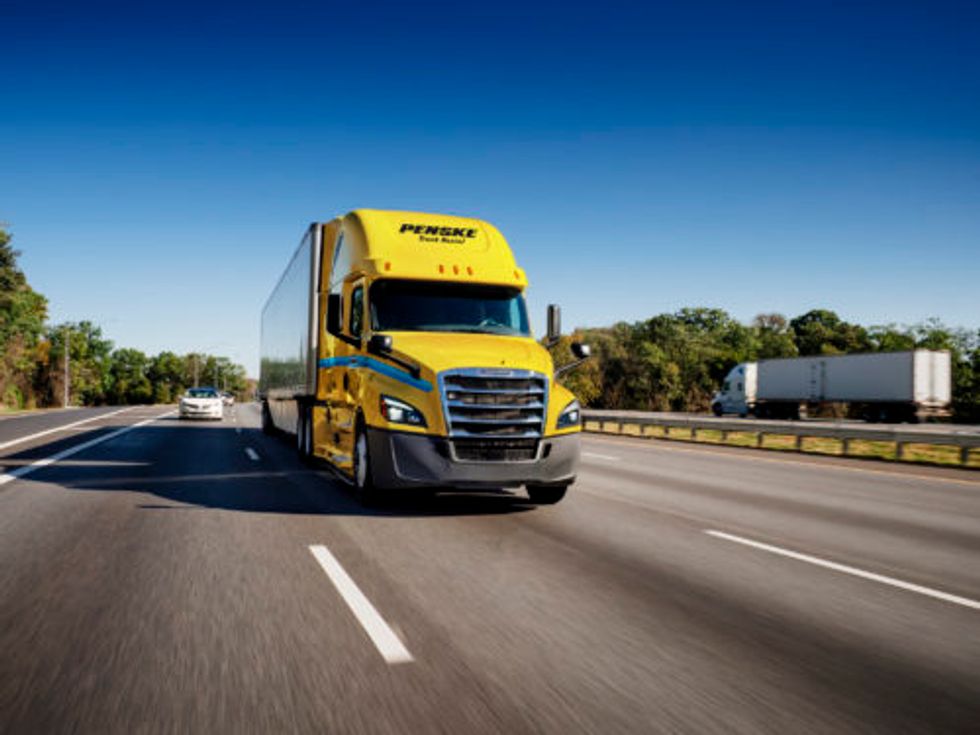 Leasing Trends and Advantages
Among NPTC member companies who responded to the survey, when it came to fleet acquisition preferences, 23 percent said they leased the majority of their equipment, whereas 40 percent elected to go the ownership route.
However, the fastest-growing number came from those who responded that a combination of ownership and leasing made up their acquisition approaches – that's 37 percent and rising.
With many respondents saying they lease at least some of their equipment, what are the advantages?
One reason for fleet operators may be the rate at which they turn over equipment. Generally speaking, leasing offers shorter vehicle lifecycles than ownership. The NPTC reported that leased equipment is turned over an average of 6.11 years compared to that of vehicle ownership's 6.74 years.
The report further lays out that among the various types of lease arrangement fleet operators can choose from, they overwhelming opt for full service leases (FSL) – 57 percent. But, what makes FSL such an attractive option?
An FSL is offered to best fit a company's business goals, while setting out to fulfill all their equipment needs and providing maximum uptime. At Penske Truck Leasing, FSLs can range from three to 10 years. Such benefits of FSL include:
The ability to use the vehicle without the exposure of owning it
The convenience of utilizing Penske's extensive network of facilities and highly trained technicians when it comes time for maintenance
An added comfort knowing Penske supports and walks customers through any industry regulation, including compliance, spec optimization and tax reporting
One misconception is that it is more expensive than doing it yourself, but Jim Lager, senior vice president of sales at Penske, says that isn't always the case.
"We help customers identify all of the costs associated with operating a fleet, and we typically see full service leasing is comparable or better from a total cost standpoint and brings a lot more value and convenience for the customer.
"Managing a fleet today is not easy, whether you are trying to staff and operate maintenance facilities yourself or outsource these needs piecemeal," said Lager. "When you engage a full service provider, such as Penske, we take care of all of that for you, and you only pay for a fraction of the overall related costs.
"We provide our customers with exclusive access to our world class facilities and highly trained workforce whether they have one truck or one thousand. We pioneered and perfected the concept of a sharing industry over the last 50 years," said Lager.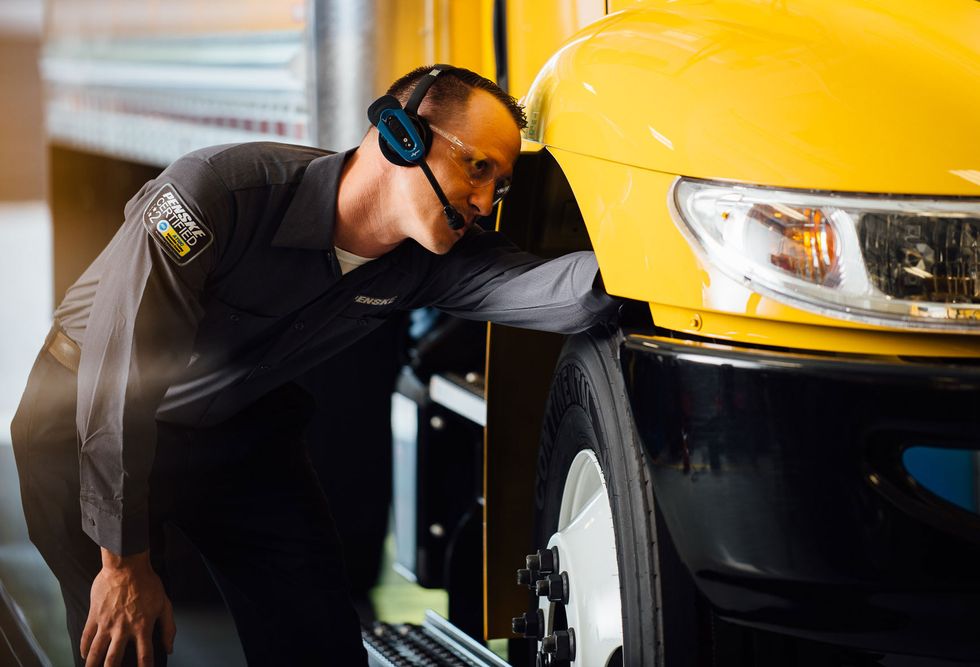 Maintenance Trends
Knowing how daunting of a task operating maintenance facilities can be for a private fleet – that may not possess the necessary resources or capital to take on those challenges – the NPTC report found that 84 percent of fleets that lease their equipment typically outsource the majority of their maintenance needs. And, when private fleets outsource maintenance, more than 40 percent of the business goes to a full-service lessor.
The number of fleets that outsourced maintenance increased from 2017, whereas fleets that conducted maintenance in-house dipped from the previous year, the survey states.
Many factors contribute to fleet operators outsourcing their maintenance services. Factors such as technician scarcity, the need for newer equipment with safety feature technology and shorter vehicle life cycles are just some of the driving forces behind it.
There's been a growing emphasis put on uptime by customers. To meet these high demands, fleet operators – who may lack the labor force, resources or know-how – consider outsourcing their maintenance needs as a more dependable option.
"Private fleets look to companies, like Penske, for our maintenance expertise to service their vehicles and mitigate unplanned downtime due to increasingly complex systems, such as after-treatment," said Gregg Mangione, senior vice president of maintenance at Penske. "For example, our Dynamic PM® is a data-driven preventive maintenance service that is designed to maximize uptime and improve quality and compliance."
To help with these efforts, Penske Truck Leasing integrates voice-directed technology into its preventive maintenance program, and it's the first and only organization in the transportation industry to do so at this time.
Penske also helps fleet managers and their drivers with its connected fleet solutions and mobile apps such as Fleet InsightTM, Penske FleetTM and Penske DriverTM that provide a wealth of real-time information and tools to manage their fleets, meet compliance needs, and receive over-the-road support.
Learn more about the benefits of partnering with Penske and seeing how their experts can help keep your fleet performing and your business moving forward at pensketruckleasing.com.
By Chris Abruzzo