A matching gift from the company, combined with Penske associate donations, raised nearly $760,000 – a 23 percent increase over last year's total. Penske also had 195 new associate donors, helping to raise the participation rate from 35 percent to 50 percent.
United Way of Berks County President Tammy White presented the award to Brian Hard, Penske's President and CEO, and the Penske United Way at Work Committee.
"The United Way is so important in our community," Hard said. "Your organization makes it easy for everyone – regardless of how much free time or how much extra funds they have – to become involved in the great work of your organization. And you know where the money is needed most in our community."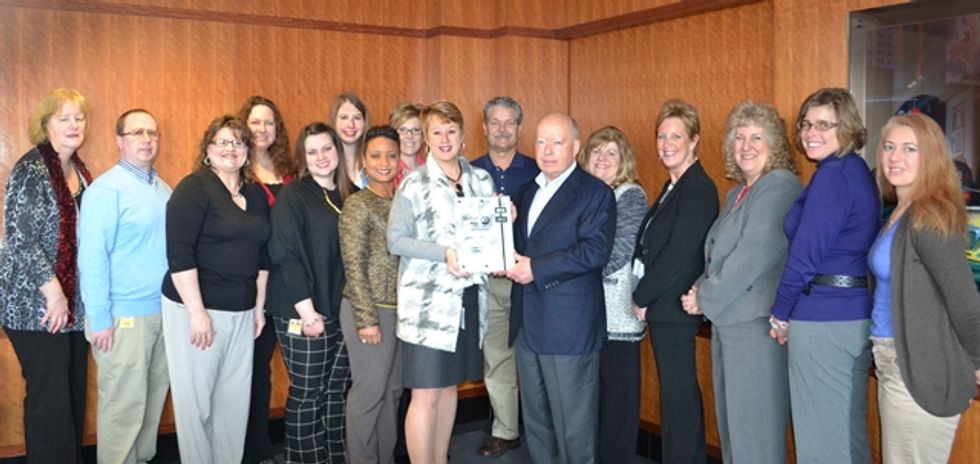 White added, "We recognize that an achievement like this doesn't just happen; success of this kind is possible because of the fantastic support we have received from all of you," White said. "Thank you for the role you play in making the United Way program successful at Penske. Because of your commitment and your success, a tremendous amount of good is happening in this community."
Penske supports the United Way all year through volunteerism and special events with organizations such as the Salvation Army and the Olivet Boys and Girls Club.
In all, the United Way campaign received $9.3 million to benefit its 32 partner agencies that support education, income, health and safety net programs benefiting more than 100,000 people throughout Berks County.
By Kandace Wertz