Today, e-commerce is more prevalent than it has ever been. Whether it's clothing, technology or tools and equipment, online shoppers want their purchases to arrive at their doorsteps sooner and quicker. And the same can be said about their groceries.
When it comes to food and beverage logistics and "cold chain," there are many factors and trends that show the cold storage sector as one that's about to undergo big changes over the next few years. The cold storage industry handles the movement of perishable and temperature-sensitive foods.
According to the latest research by CBRE Group, Inc., titled 2019 U.S. Food on Demand Series: Cold Storage Logistics Unpacked, the cold storage industry can anticipate an increasing demand for refrigerated warehousing. This comes as a result of more people expecting faster grocery delivery services. Some see the increase in cold storage spaces as a way to accommodate this demand. But, what's a driving force behind this?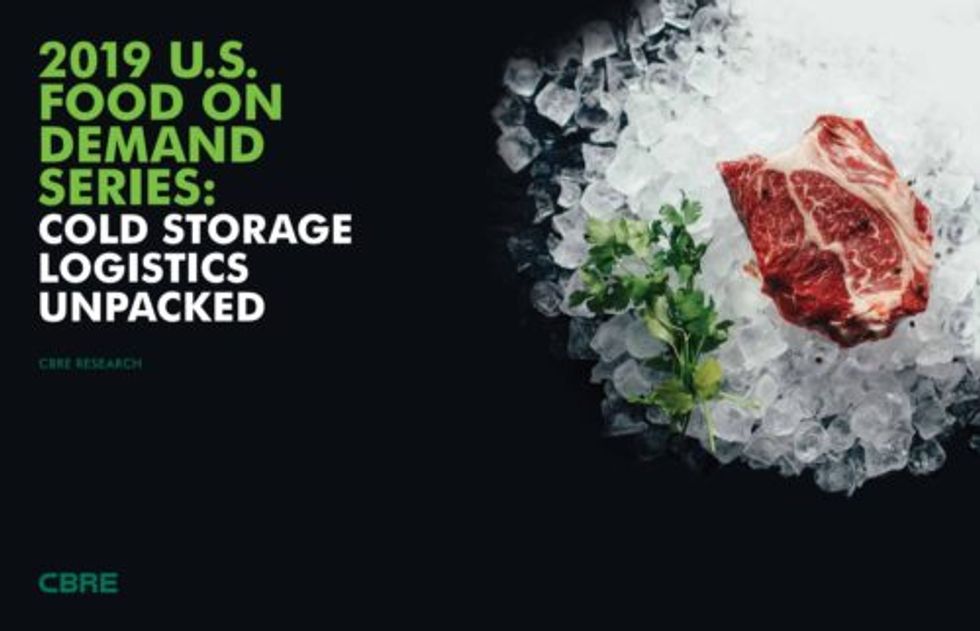 Farm to Fork
A certain demographic of customers seems to be one reason. CBRE cites a 2018 study, done by consulting firm Brick Meets Click, that the number of adults under 30 who online grocery shop went up three percentage points from the year prior. A generation that already has had an appetite for final-mile when it comes to purchasing household items, these younger food shoppers crave the convenience that online shopping brings to the cold chain process.
However, not just young people are buying in. Today, nearly 50% of American consumers are shopping for packaged goods online rather than in the aisles. According to CBRE's research, that percentage is expected to increase to 70% by 2022, and they estimate that the need for additional cold storage space will be between 70 million and 100 million sq. ft. over the next five years.
A Growing Space
For Penske Logistics, many of their customers operate in the food and beverage industry. Because of this, the company has seen firsthand how this sector has evolved over time and has adapted to meet the increased demand.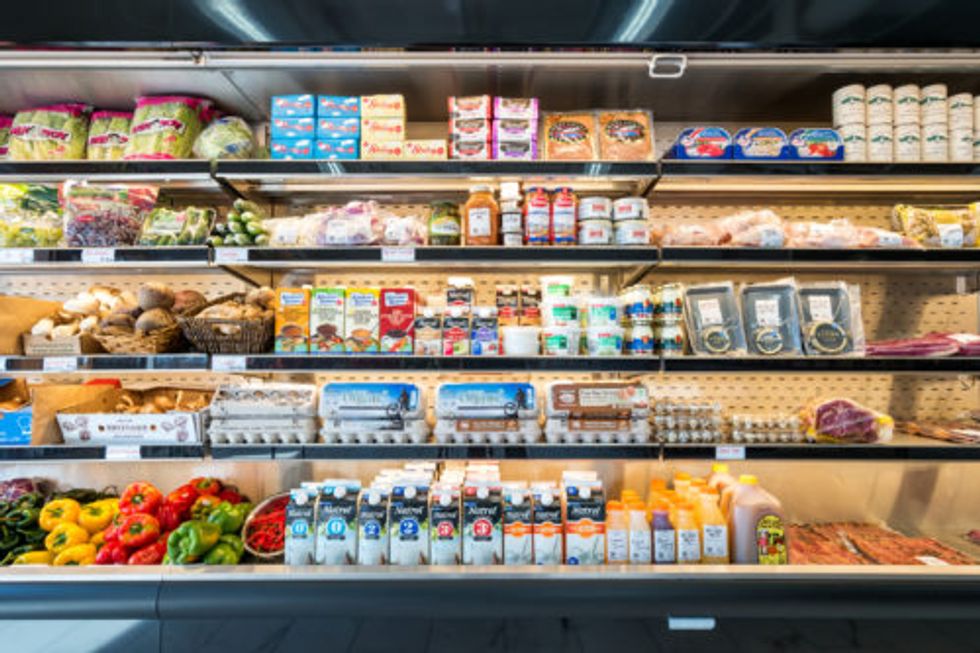 "Over the past few years, Penske Logistics has become known for its cold storage capabilities and offerings," said Don Klug, Penske's vice president of distribution center management. "Approximately 20% of our warehousing space is cold storage, and we expect that percentage to continue to rise in the future."
Klug adds that consumer demands for fresher foods are becoming more challenging when it comes to ensuring fresher products to convenience stores and grocery stores. Consumers have grown accustom to expecting that any given product or menu item appears and tastes the same when purchased at any or all of its respective chain locations. With that being said, what is the most efficient path in getting food from the farm or manufacturer to the store?
"More regional warehouse locations, as well as refrigerated/frozen space, to move products in the freshest method possible helps ensure the consumer gets exactly what they want in all locations," Klug said. "It's a difficult task to accomplish, but Penske Logistics is up to the challenge to provide solutions for our current and future food and beverage customers."
Cold Storage Advantages
Companies rely on cold storage warehouses for a variety of things. These facilities often offer services like cross-docking, export and import support services, electronic data interchange, order assembly and much more. But one standout service is blast freezing: when non-frozen products, like produce, go through a rapid freezing process.
Food for Thought
Through CBRE's research, the USDA indicated that some of the largest metro areas have most of the cold storage inventory. This includes Atlanta, Chicago, Dallas/Fort Worth, Lehigh Valley (PA), Los Angeles, and northern New Jersey. The Golden State alone has an estimated 396.5 million cubic feet in industrial cold storage. That's more than New Jersey's and Georgia's amounts combined.
And with space being a premium in and around heavily populated urban areas, many view this as a serious obstacle moving forward in order to meet the growing demand of online grocery shopping.
Penske Logistics' Newest Facility
This past June, Penske Logistics celebrated the grand opening of its new 606,000-square-foot build-to-suit standard freezer/cooler distribution center in Romulus, Michigan (below).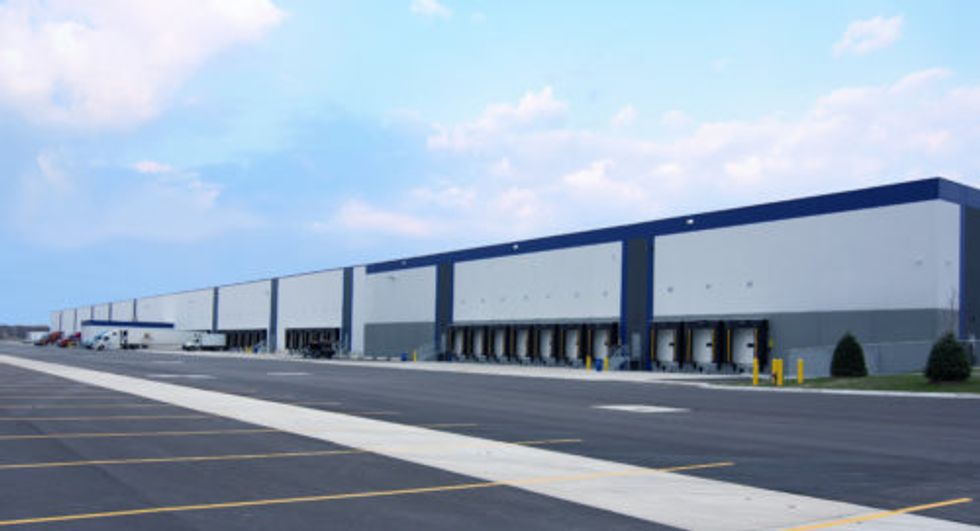 The new facility was opened to serve the food distribution needs of The Kroger Co. of Michigan. Referred to as the Michigan Fresh Center, the distribution center will help ensure Kroger's Michigan stores and customers are supplied with fresh, frozen and other wholesome foods.
By Chris Abruzzo