Penske Truck Leasing recently received the Eagle Head Plaque award from the Pennsylvania Committee for Employer Support of the Guard and Reserve (ESGR).
According to the ESGR, the Eagle Head Plaque award (below) is presented to companies for their meritorious leadership and initiative in support of the men and women who serve America in the National Guard and Reserve.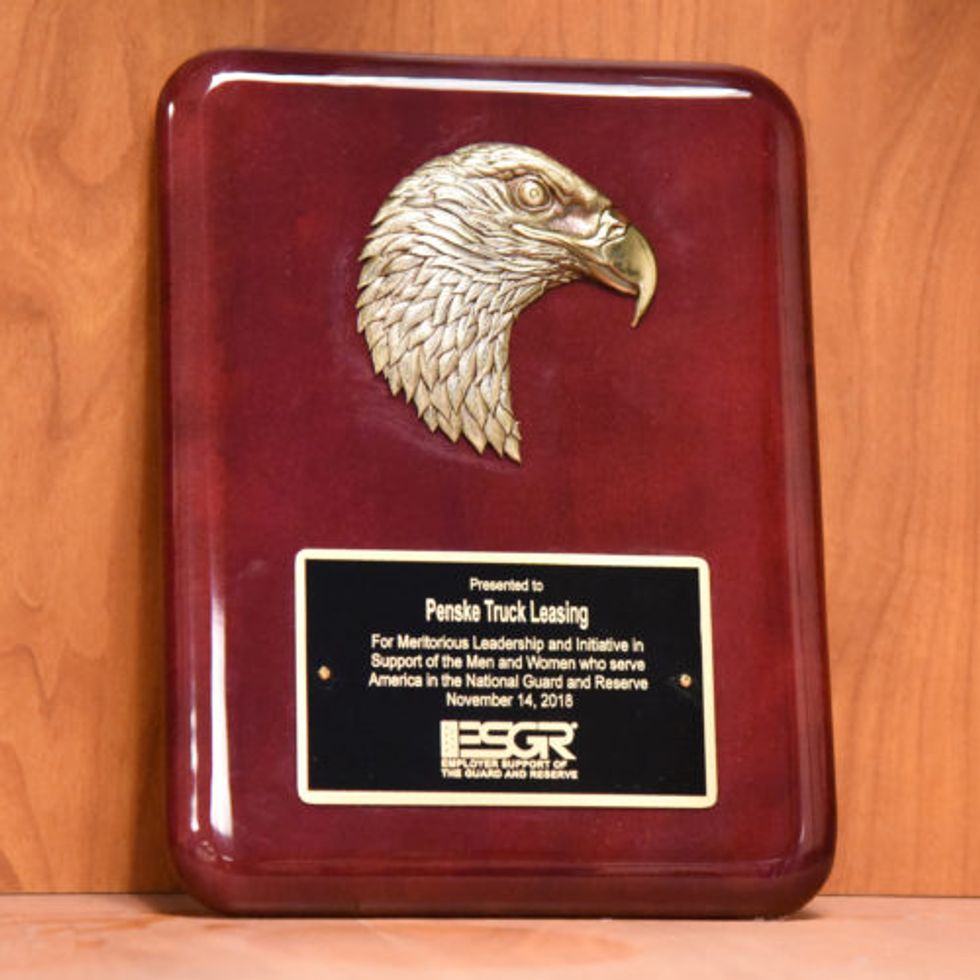 Click on image to enlarge.
The Pennsylvania Committee for ESGR held a luncheon at the Army Heritage and Education Center in Carlisle, Pennsylvania, earlier this month to honor the top 60 firms throughout the state that were nominated by their employees. Several Penske associates attended the event to accept the award, including Liz Reed, diversity and inclusion specialist; Carie Seymour, director of field human resources and diversity and inclusion; and Sean Wilkins, military recruiting manager.
John Adams, an IT engineering manager, was the associate who nominated Penske for this recognition. He has served more than 25 years in the military and is currently serving in the Air Force. He's nominated the company for other ESGR awards in the past, citing his continued appreciation for the support he's received from his manager, Grayson Krauss, and the company.
"John, as well as the other veterans on our team, provides outstanding leadership and performs at a very high level," said Krauss, Penske's director of LAN/WAN, mobility and software compliance. "They are all huge assets to our team."
Adams couldn't make the award ceremony, but he was able to spend some time with his colleagues at the Harrisburg Air National Guard Base in Middletown, Pennsylvania, after the luncheon and take a group photo with the award. He also gave them an aircraft tour during their visit.
"It was great spending the afternoon with John," said Mike Krut, Penske's senior vice of president of information technology. "Learning more about his passion outside of work left me feeling impressed with his dedication and commitment to serving our country. It is a real honor to have John nominate Penske for this award."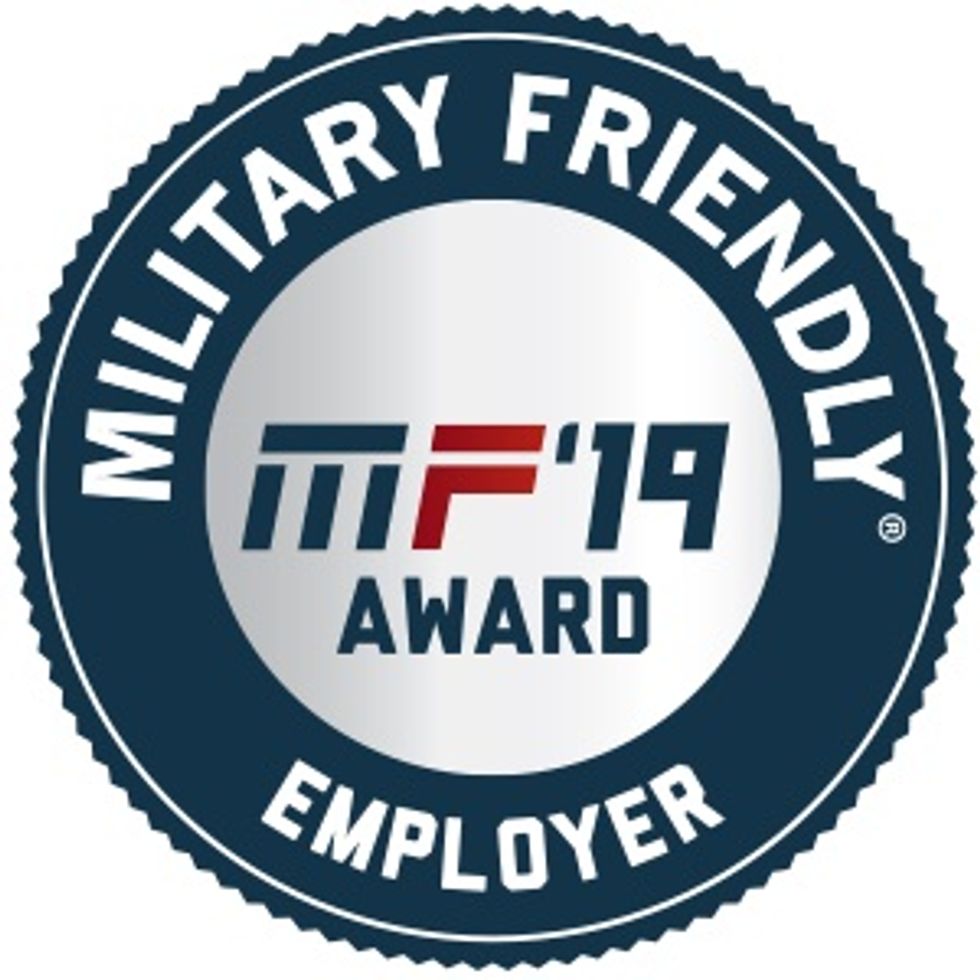 Penske has been committed to hiring veterans and supporting them as they make the transition from active duty to full-time civilian jobs. In fact, more than 1,500 veterans make up Penske's workforce, and last month, both Penske Truck Leasing and Penske Logistics received the designation of 2019 Military-Friendly Employers by VIQTORY media, the publisher of G.I. Jobs and Military Spouse magazines.
"We're honored to be recognized by John and the ESGR for our ongoing support of the Guard and Reserve," said Jennifer Sockel, Penske's senior vice president of human resources. "Penske has a deep respect for veterans and the members of the Guard and Reserve. It is our privilege to support veterans in their transition from the armed services to work at Penske and to support our Guard and Reserve members in their service obligations and deployments."
"This year, 95 Penske associates have been on leave in service to the Guard and Reserves," Sockel said. "We are grateful to our servicemen and women for their commitment to protecting our freedom."
In addition to this award, the company has also recently seen one of its associates receive separate recognition from the ESGR. Ryan Ramsey, account manager with Penske Logistics, received a Patriot Award for supporting Ken Berkley, a load planner, while serving as a Navy Reserves transportation specialist in Bahrain.
Visit GoPenske.com/careers/veterans for more information on career opportunities.
Pictured above (left to right) are Penske associates Grayson Krauss, John Adams, Sean Wilkins, Mike Krut, Liz Reed and Carie Seymour.
By Chris Abruzzo