A continued increase in demand coupled with carrier constraints and a driver shortage has strained capacity, and carriers are getting more selective with the freight they will haul. The current situation is worse than the last extraordinarily tight market the industry faced in 2018, and it is expected to last through the end of the year.
"When COVID-19 hit, we shifted from travel and services to material purchases shipped to our homes. Inventories became depleted because manufacturers were shut down. Now you have a massive backlog," said LeAnne Coulter, vice president of freight management for Penske Logistics. "These are conditions I haven't seen in nearly 30 years in this business."
Coulter's team handles more than $5.5 billion in freight under management for Penske Logistics using a network of more than 12,000 carriers.
Rates have increased, and carriers are focusing on their most productive lanes, especially those that can get their drivers home more often. "There isn't even a rate on certain lanes. It is just unchartered waters we're in right now," Coulter explained.
How is this impacting consumers and businesses? The Wall Street Journal recently reported that: "supply-chain disruptions possibly restrained industrial output gains while contributing to higher producer prices."
However, there is good news. "Capacity is there, but it takes collaboration and planning, and shippers need to focus on being a shipper of choice," Coulter said.
Carriers want to haul freight and want long-term relationships. "They want shippers that work with them," Coulter added, adding that there are ways for shippers to optimize their transportation network to add capacity.
Becoming a Preferred Shipper
Conversations have centered around being the shipper of choice for years, and today's carriers want to work with shippers focused on improving processes and eliminating waste, Coulter said. "They are interested in understanding the in-gate/out-gate process, how long it takes for a truck to check-in, load and unload times, and flexibility in appointments," she explained.
Coulter encouraged shippers to talk with carriers to understand what freight is desirable and open a dialogue about loads. "Shippers need to give appropriate lead time to allow for planning but also have an appropriate transit time," she said, adding that loads with too much transit time are less desirable because of the loss of productivity.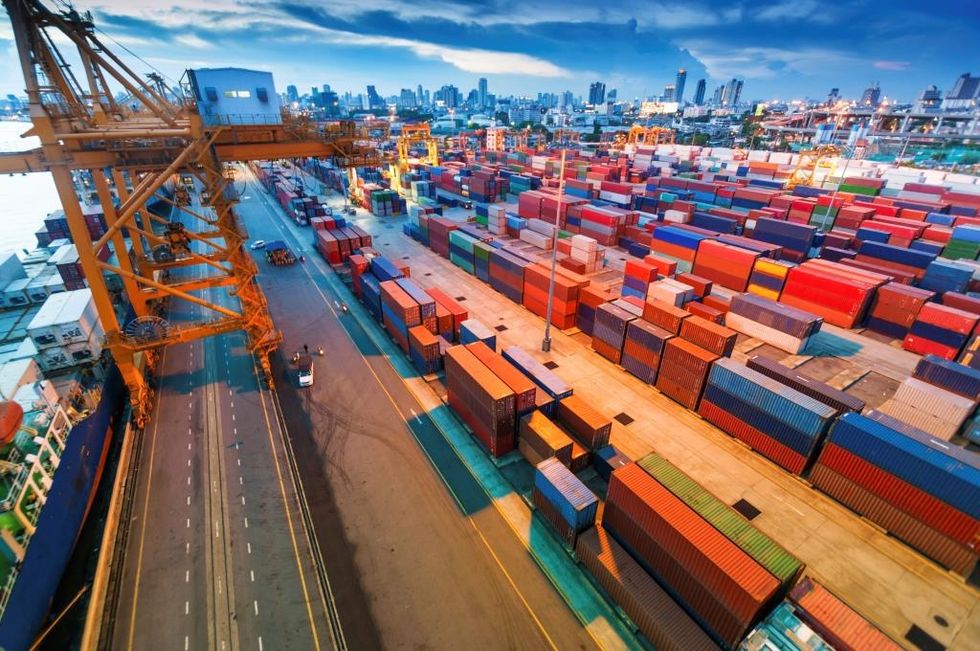 Finding Capacity
Shippers are showing an increased interest in dedicated solutions because they offer captive capacity. "There are several decision points you can use to determine where in your network dedicated capacity makes sense," Coulter said, adding that distribution center and critical customer locations are top factors. "For example, you can have geographic bands that are covered by dedicated and utilize long-haul providers to reach customers outside of those bands."
Shippers can also consider different mode options based on the critical nature of shipments. "A lot of it is segmenting the network to identify the best application for each mode and service," Coulter said.
For example, shippers that can shift production to enable more transit time can take advantage of intermodal. "The freight needs to be a good fit, and you have to understand the time required," Coulter said.
There are also ways to optimize existing assets and capacity. Milk runs—a delivery method used to transport mixed loads to one location—that use relays or cross-docking can improve trailer utilization. "You're getting as close to the end destination as possible, then splitting out your freight from there. It requires fewer trucks on the front end," Coulter said.
Drawing on Data
Increased visibility and increased use of data can also help optimize capacity. Penske's ClearChain suite of technology pulls together information in real-time, and Penske's team of supply chain professionals can work with shippers and carriers to optimize shipments, reduce miles and improve asset utilization. Visibility also enables Penske's team to get out ahead of potential disruptions to minimize delays, ensuring loads are picked up and delivered on time.
Penske also offers a monthly transportation update to clients. The report covers major economic trends impacting the supply chain, including capacity and rates—both spot and contract—on each transportation mode. "We utilize all of this macro information as well as our own data to see how we can support customers in obtaining capacity," Coulter said. "For instance, we know reject rates and can predict which carriers are more likely to haul freight on a specific lane."
Looking Ahead
Even though capacity has been consistently tight, it could become more constrained in the coming months. August through October has typically seen a surge as retailers work to meet back-to-school demands and build inventory for the holidays. That could increase as the economy recovers, and people head back to work in person.
"We're going to be in this spot for a while for all good and potentially not so good reasons," Coulter said. "I think that later this year we will have an idea of how long it will last in 2022."
When shippers have freight needs, they want to know their freight will reach its destination safely while on-time and on-budget. Penske Logistics offers award-winning freight management and brokerage solutions to help manage transportation networks, and handle seasonal needs, capacity surges and challenging lanes.
By "Move Ahead" Staff