Penske Logistics was recently recognized for its contributions to Nissan North America Inc.'s carbon footprint reduction initiatives. Receiving the 2017 Logistics Conference Zero Emissions Award, Penske's load planning efforts contributed to the Nissan Power 88 business plan and supported CO2 reduction.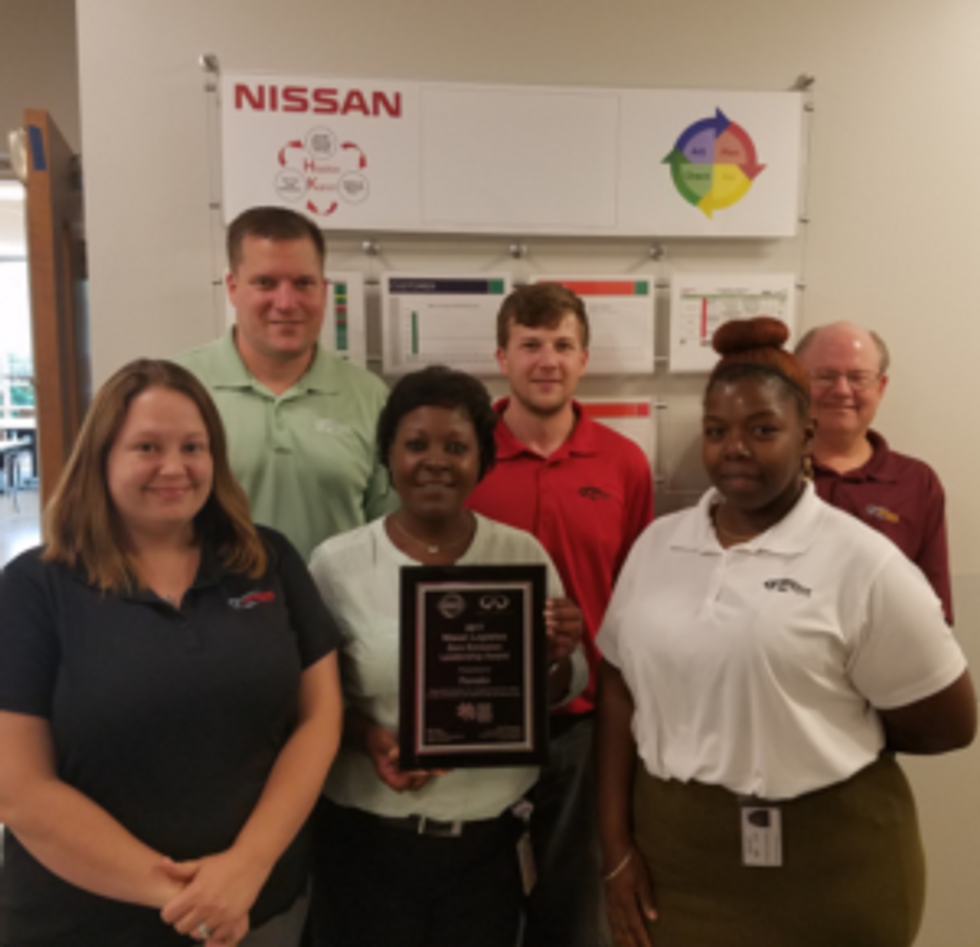 According to Nissan, the Power 88 business plan focuses on the customer experience with six main pillars, among them is optimizing Nissan's zero-emission leadership.
Through load planning, Penske Logistics maximizes the cubic loading space of a trailer, which reduces the total number of loads, thereby reducing needless transportation emissions. Efficient routing strategies have also played a part in carbon reduction success for Nissan.
"Helping our customers meet their core objectives is a top priority for us. Being recognized by Nissan for the work we've done to reduce their carbon footprint is an honor and demonstrates our team's dedication to customer goals and service," said Penske Logistics senior vice president of operations Jeff Bullard.
Top photo: Penske associates from Nissan's manufacturing site in Smyrna, Tennessee display the award.
Bottom photo: Penske associates from Nissan's parts redistribution center in Mt Juliet, Tennessee display the award.
By "Move Ahead" Staff