Penske Commercial Vehicles, based in Brisbane, Australia, has announced a new venture withPenske Truck Leasing, Co., L.P. to offer commercial truck rental services in Australia. The venture, Penske Commercial Leasing Australia, will operate under the brand name Penske Truck Rental.
The collaboration combines Penske Truck Leasing's fleet operations expertise with the market knowledge of Penske Commercial Vehicles. Penske Commercial Vehicles, which operates the Brisbane Truck Centre, is a wholly-owned subsidiary of Penske Automotive Group and has exclusive distribution of MAN and Western Star Trucks in Australia and New Zealand.
"We have an ambitious growth plan for our truck leasing and rental businesses," said Brian Hard, president and CEO, Penske Truck Leasing. "This new location will serve as a foundation for us to begin expanding and serving commercial truck fleet customers throughout Australia."
Penske Truck Rental is now open in Australia and offers the latest prime movers from MAN and Western Star. The new truck rental office is located within the Brisbane Truck Centre in Queensland at 1543 Ipswich Rd. Rocklea. The rental office is open weekdays 8 a.m. to 6 p.m. and Saturdays from 8 a.m. to noon by appointment. Call (07) 3715 1844 or visit www.pensketruckrental.com.au to inquire about truck rentals.
"We're excited to bring a new level of customer service as well as quality, well-maintained rental vehicles to Australia's trucking and logistics industry," said Adrian Beach, general manager of Penske Commercial Leasing Australia. "We plan to expand rental services into other areas in coming months."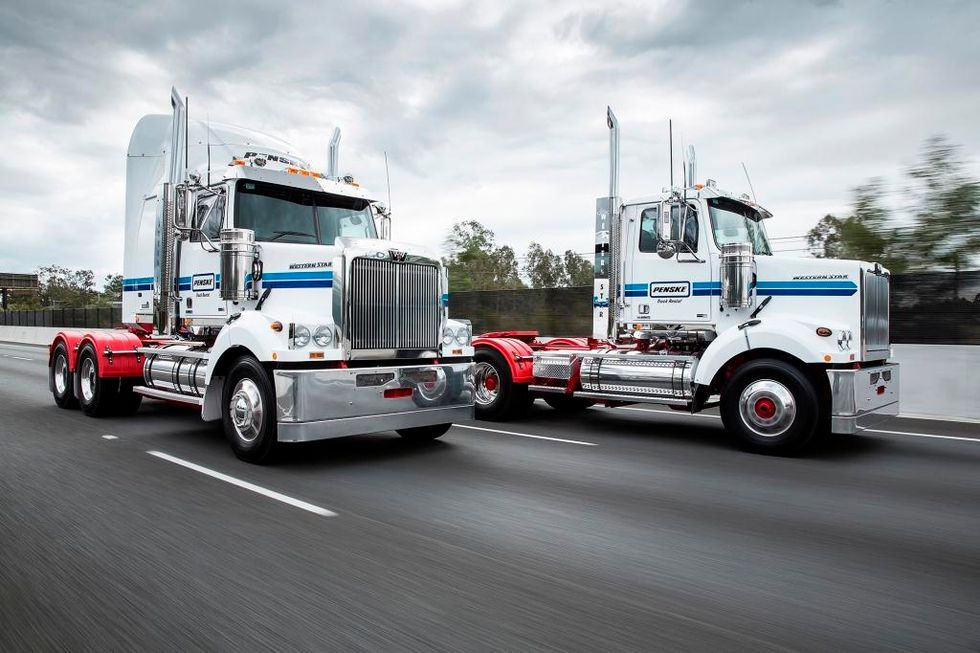 Penske Truck Rental's operation in Australia will initially consist of a 20-truck fleet of high-specification MAN and Western Star prime movers. Each unit will be professionally maintained to maximize reliability, fuel efficiency and availability.
Penske Truck Rental offers MAN TGS 6x4 prime movers powered by the 540 horsepower MAN turbo diesel coupled to 12-speed Tipmatic transmission along with both Western Star 4864 FS2 and Western Star 4864 FXC prime movers.
The FS2 features a day cab while the FXC is equipped with a sleeper-cab. Both are powered by a 560 horsepower DD15 turbo diesel, coupled to Eaton's UltraShift Plus transmission.
"To help ensure convenience and productivity all Penske rental trucks are equipped with toll transponders, GPS units, and have full fuel tanks on pick up," said Beach.
Founded in 1969, Penske is one of the premier truck rental and leasing brands in North America. The company operates and maintains one of the largest truck fleets consisting of more than 200,000 vehicles and it employs more than 20,000 people worldwide.
By "Move Ahead" Staff