The supply chain is undergoing a rapid pace of change, and third-party logistics providers are responding with increased capabilities to optimize the network and create value for shippers. Logistics providers are evolving from tactical service providers to collaborative partners assuming greater accountability and control, with shippers taking advantage of logistics providers' expertise.
This shift will lend itself to future growth potential for providers and increased collaboration with shippers, industry analysts said this week during the Council for Supply Chain Management's (CSCMP) Annual Conference in Kissimmee, Florida.
Several industry experts presented research findings during the annual event, including Dr. John Langley, professor at Pennsylvania State University and author of the 21st Annual Third-Party Logistics Study: The State of Logistics Outsourcing, and Sean Monahan, a partner at A.T. Kearney and co-author of CSCMP's 27th Annual State of Logistics Report, both of which are presented by Penske Logistics. The 3PL Study is produced by Capgemini Consulting.
Langley said 3PL providers and shippers continue to work together to strengthen their partnerships, and both parties—91 percent of shippers and 97 percent of 3PL providers—reported that their relationships are successful and that their work is yielding positive results.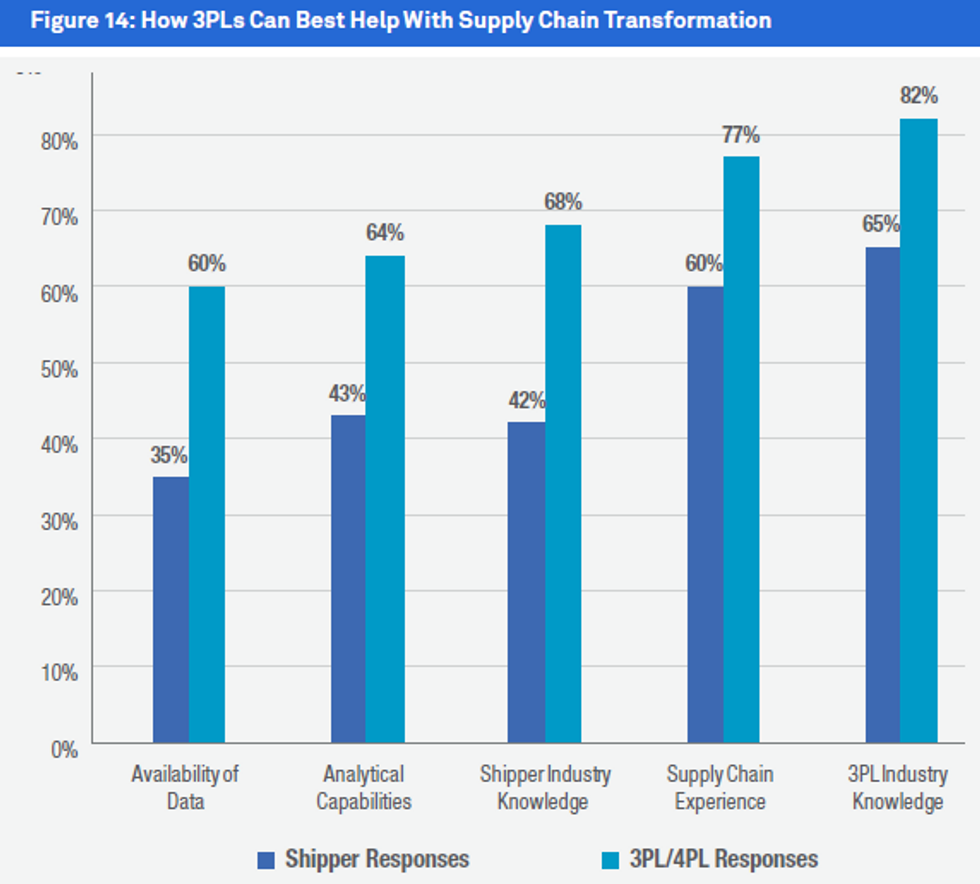 In addition, 75 percent of shippers and 93 percent of 3PL providers said the use of 3PL services has contributed to overall logistics cost reductions, and 86 percent of shippers and 98 percent of 3PL providers said the use of 3PLs has contributed to improved customer service. Moreover, the majority of both groups—73 percent of shippers and 90 percent of 3PL providers—said 3PLs offer new and innovative ways to improve logistics effectiveness.
State of the Supply Chain
Fluctuating capacity, changing costs and disruptions within the industry are creating a volatile decision-making environment for shippers, and logistics providers are trying to optimize the supply chain and provide the most value to their customers.
Logistics industry revenue and spending grew in 2015, and that is expected to continue into 2016, State of Logistics Report co-author Jeff Ward noted. While data availability limits the capacity to provide an accurate year-to-date number for 2016, primary indicators, including tonnage, spot rates, fuel costs and inventory levels, foreshadow that business logistics costs are likely remain flat this year.
Total U.S. business logistics costs reached $1.408 trillion in 2015, a 2.6 percent increase. Between 2010 and 2014, U.S. business logistics costs grew by an average of 4.6 percent annually.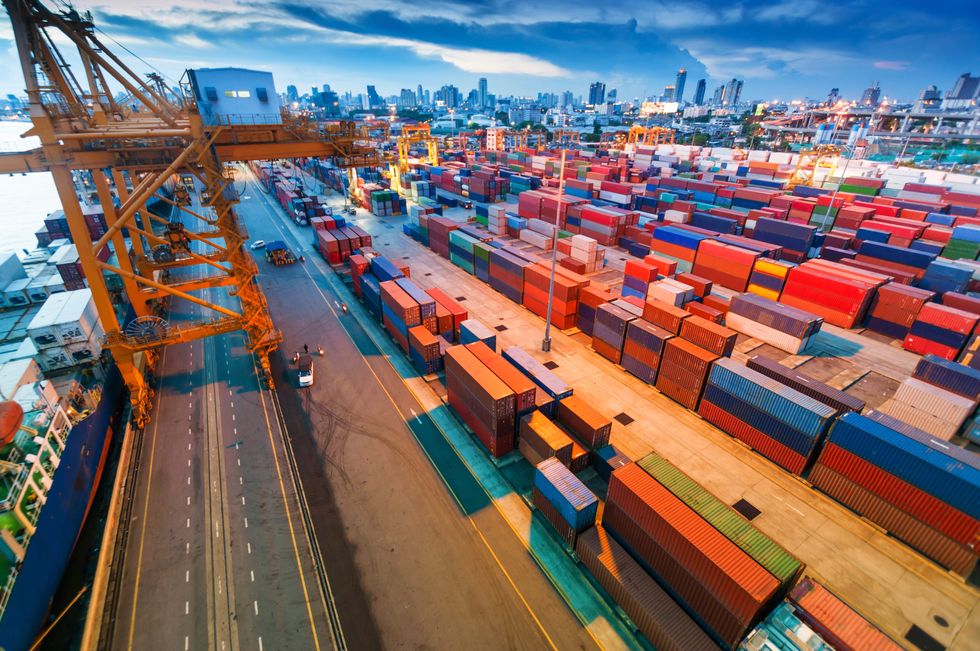 One reason for the slower growth in 2015 is that transportation costs—the largest single component of business logistics costs—grew by only 1.3 percent due to decreasing energy prices that lowered fuel surcharges and overcapacity in the full truckload market.
However, that may shift throughout the remainder of 2016 as truckload capacity tightens and truckload prices begin to firm up, Ward said.
While year-to-date rates are still averaging 10 percent below 2015, rates have increased relative to first quarter lows. "Operators are running less supply and there has been some upward pressure on pricing," Ward said, adding that without any unforeseen shocks, he expects that pressure to continue.
Overall this year, truck tonnage growth is flat. Similarly, truckload spot market rates rebounded in the spring but are declining. So far rates have declined 1 percent this year. LTL carriers have shown capacity and pricing discipline this year, and several large LTL carriers will be looking for rate increases this fall. Ward also said he expects prices in the less-than-truckload sector to remain stable, and LTL volumes may increase as the truckload sector volumes grow.
Rail should remain stable in 2016 as a result of strong pricing and operations cost control. Rail saw decreased revenues in 2015, which were down 8.9 percent mainly due to a steep reduction in coal traffic. Rail shipments have continued their slide, with year-to-date coal carloads through August down 27 percent year over year.
Intermodal traffic, a steady source of growth for the rail segment in recent years, has also stalled and is down 3 percent through August, but Ward doesn't foresee significant decreases in 2016. However, ocean and air freight rates continue to be under pressure, he said. Air freight rates increased 22 percent from January to June, but are still well below last fall's peak.
To help optimize the supply chain, shippers are becoming less concerned about the mode of transportation and instead opt for the most efficient means of moving products.
That has resulted in the growth of mode-neutral logistics providers, and 3PLs are using data aggregation and analysis to determine the best shipment methods, Langley said in the 21st Annual Third-Party Logistics Study. More than half of 3PLs—62 percent—said that over the past two to three years, their customers showed interest in changing their use of various modes of transportation.
Technology and the Supply Chain
Both parties are increasingly using information and analytics to drive their decisions. Nearly three-fourths of shippers—71 percent— taking part in the 2017 Third-Party Logistics Study said real-time analytics from 3PLs help them better understand shipping alternatives, and 61 percent valued 3PLs' assessments of trade lanes and origin-destination pairs in terms of cost and service levels.
To provide visibility, drive supply chain optimization and minimize disruptions, Penske Logistics has created the ClearChain technology suite, which has added a layer of proprietary applications on top of commercially available systems.
ClearChain collects thousands of data points and provides complete, accurate and timely data that connects people in the supply chain with the information needed to improve decision-making. This visibility allows users to route around disruptions, optimize routes and compare the flow of materials to customers' production schedules.
"Penske has always made use of the latest technology to support our supply chain solutions," said Tom McKenna, senior vice president of engineering and technology for Penske Logistics.
"We've built a powerful suite of tools including industry-leading software and custom applications we've designed in-house, informed by our experience working with customers."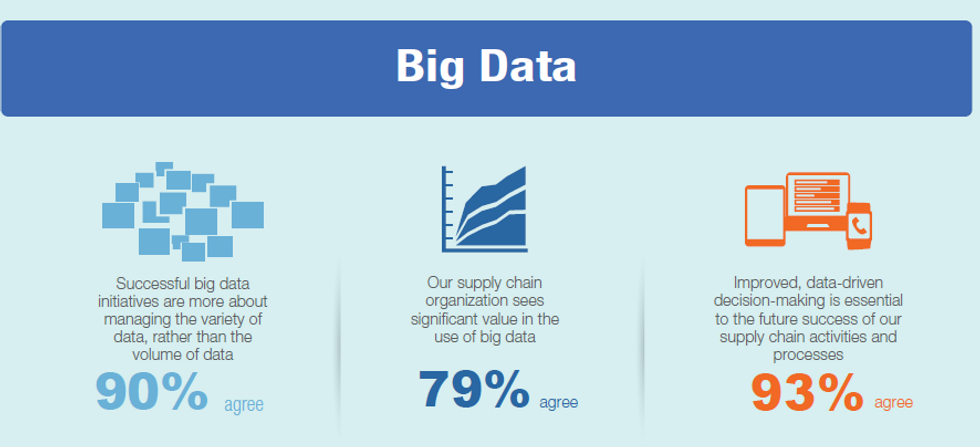 In this year's survey, Penn State's Langley said nearly all 3PLs—98 percent—said improved, data-driven decision-making is essential to the future success of supply chain activities and processes, and 93 percent of shippers agreed. Both groups—86 percent of 3PLs and 81 percent of shippers—said the effective use of big data will become a core competency of their supply chain organizations.
To compete in today's operating environment, 3PLs and 4PLs must be able to provide visibility, and they are getting more operational and tactical with how they use that visibility to optimize networks.
During a panel discussion for the newly released Third-Party Logistics Study, Penske's McKenna noted that 3PLs are providing greater solutions and context surrounding the visibility they offer.
"You have to be able to tell me my truck is going to be late, but you should also be able to tell me what I should do with my goods and what adjustments I should make to minimize disruptions within my supply chain," he said.
Impact of Increased Online Shopping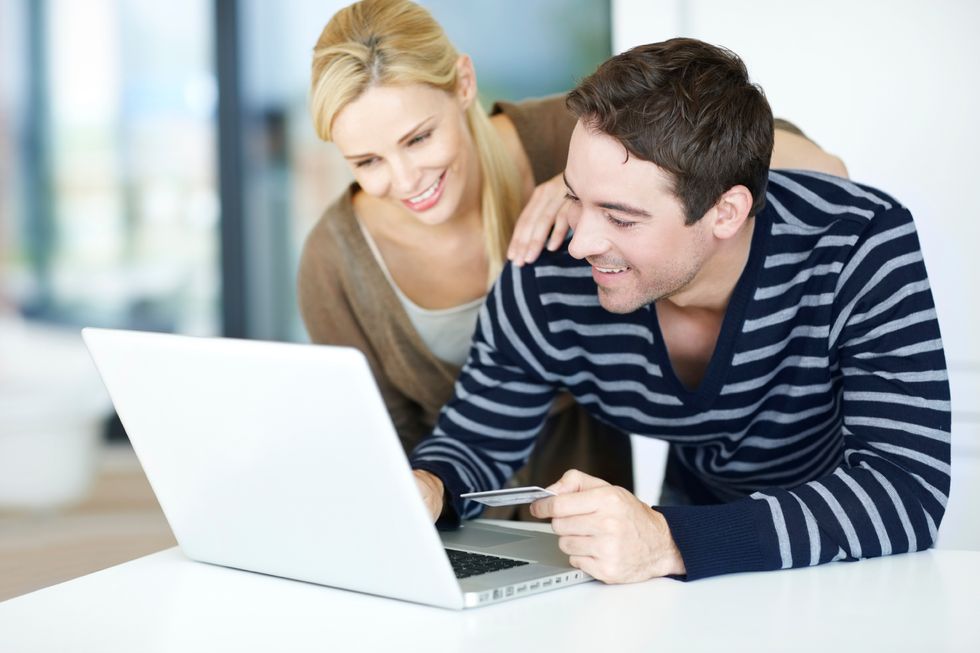 Consumer expectations are changing, and today's shoppers want their products delivered fast but they don't want to pay a lot of money for delivery, explained Marc Althen, president of Penske Logistics and a participant in a State of Logistics report panel discussion.
"Shippers are struggling to meet the challenges these expectations create, and many are turning to outside logistics companies for expertise and support," he explained.
The parcel and express segment of the logistics industry grew 8 percent in 2015, driven by e-commerce and business-to-consumer shipments. That segment is expected to grow in 2016 and will likely double in size by 2020.
The growth of business-to-consumer shipments will continue to alter the expectations, particularly related to visibility, and add to the need for supply chain optimization, Ward said. "This system was not built for last-mile and last-minute deliveries," he explained.
Supply chains are also seeing increased segmentation because of the growing e-commerce market, and shippers are forced to organize multiple unique supply chains within their organizations to cater successfully to the different channels while still leveraging some common infrastructure, assets and relationships, Althen said.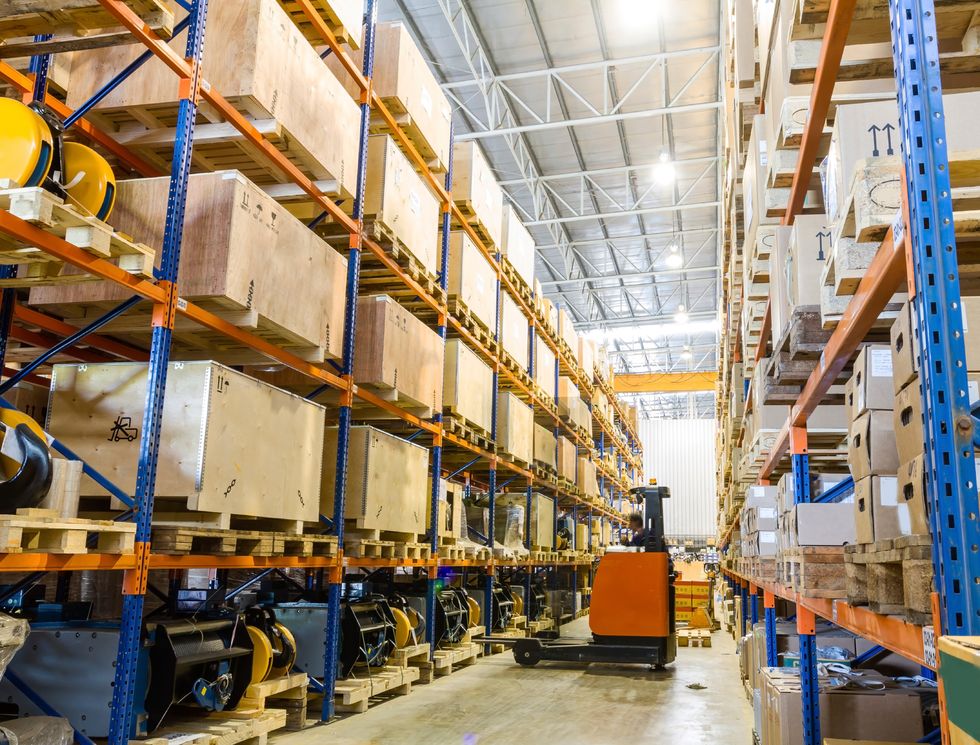 Another challenge within the supply chain industry is the focus on the speed at which goods move. Consumers expect products to move even faster than they have in the past, and time compressions are continuing to take place.
As a result, shippers are increasingly taking advantage of logistics providers' expertise, and third-party logistics providers are increasingly focusing on network optimization as well as the role technology, information and analytics provide.
Overall, and more and more customers are looking for 3PLs that can serve as a one-stop shop, and third-party logistics providers are looking to mergers and acquisitions to fill gaps in capabilities or geographies, Langley noted.
The value of M&A deals nearly doubled from 2014 to 2015, growing to $173 billion from $87 billion. Also, cross-border deal values have quadrupled from 2014 to 2015, growing to $115 billion from $28 billion.
Transformation of the Supply Chain
Shippers working to gain an overall competitive advantage have shown significant interest in supply chain transformation. Successful transformation efforts rely on a wide range of people and resources, and 3PLs and 4PLs are playing an important role in the transportation process.
Among Third-Party Logistics Study respondents, nearly three-quarters of shippers indicated meaningful involvement of 3PLs in processes relating to supply chain transformation.
As the supply chain evolves, there are potential disruptors, Ward said, such as Uber and Uber-like final-mile delivery options.
"Right now we haven't seen a huge disruption by those technologies, but there is a lot of money in those areas right now and a lot entrepreneurs trying things," Ward of A.T. Kearney highlighted. "It will have an impact, but it isn't clear what it will be."
Going forward, companies will have to go to greater lengths to figure out what their supply chain strategies need to become and how they can gain a competitive advantage, which, in turn, will continue to fuel growth within the 3PL industry, Langley said of the Third-Party Logistics Study.
By "Move Ahead" Staff