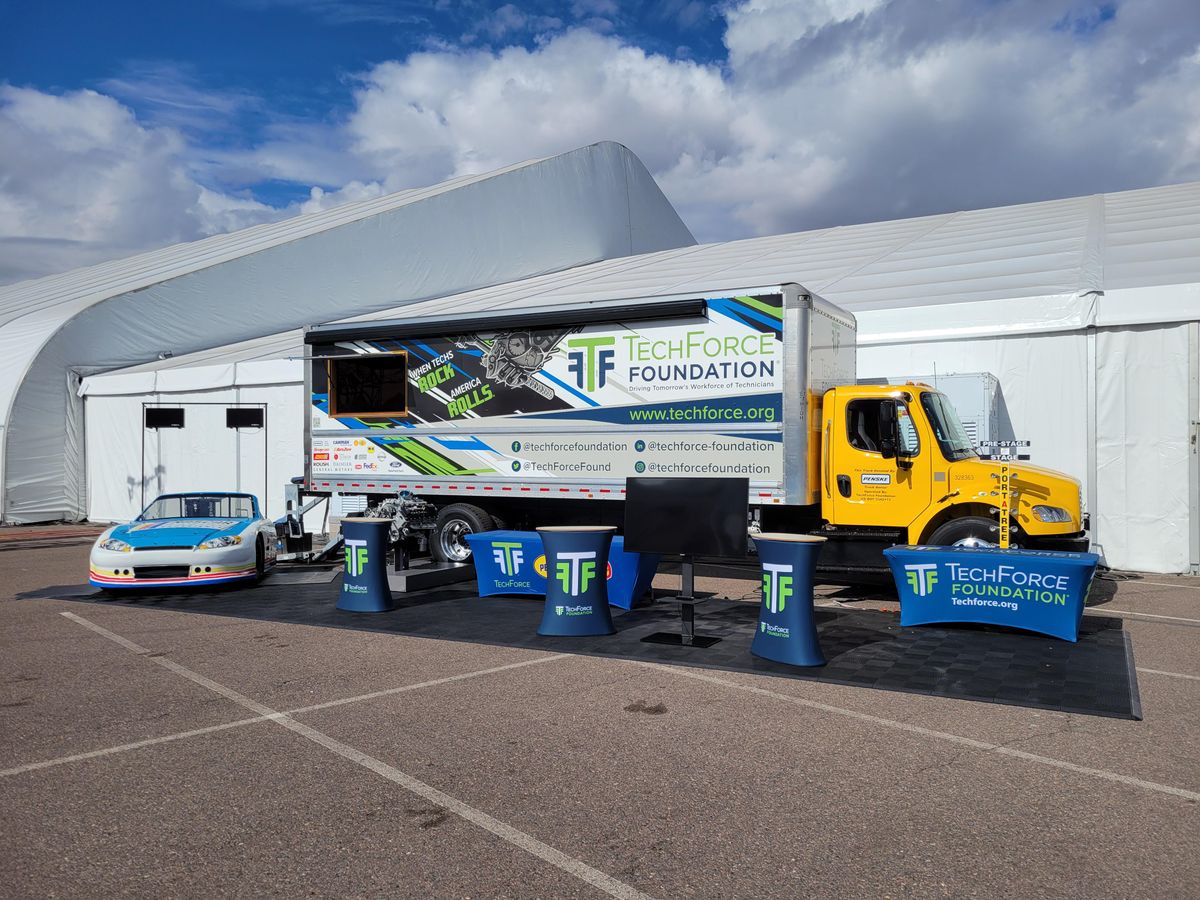 Penske Truck Leasing Helps Mobilize the TechForce's STEM Center
Penske Truck Leasing mobilized a TechForce Foundation STEM program this past weekend by donating the use of a custom 26-foot Freightliner M2 truck at the Barrett-Jackson Scottsdale Auction. The truck houses TechForce's Mobile STEM Career Center, a hands-on exhibit designed to engage budding technicians nationwide.
---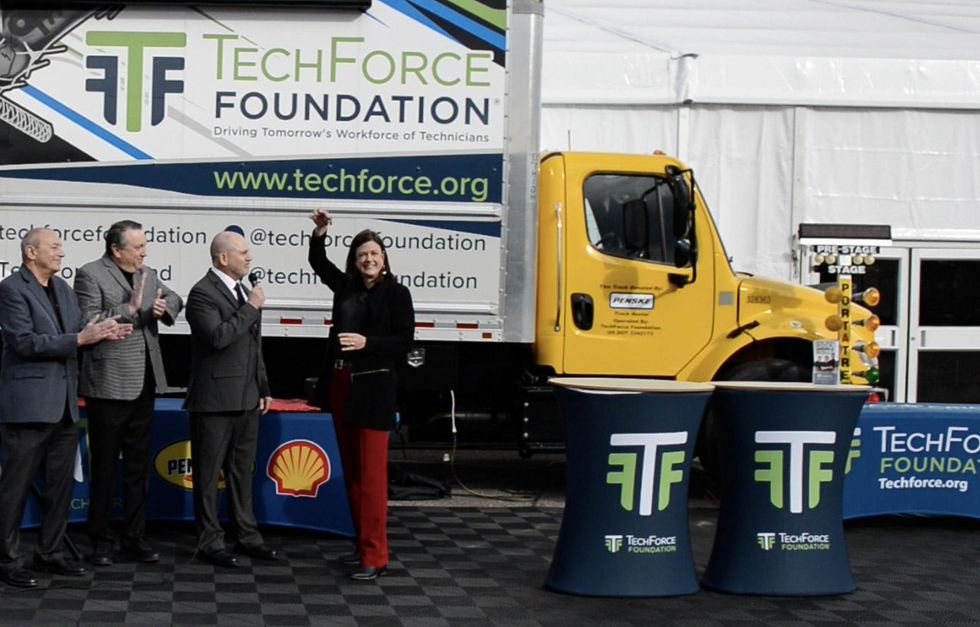 (From left to right) Penske Truck Leasing - Fred Haddad (Area Vice President), John Marvin (District Manager), Montgomery Younce (Area Maintenance Manager), TechForce Foundation - Jennifer Maher (CEO/Executive Director)TechForce Foundation
"This generous donation from Penske Truck Leasing is helping amplify TechForce's ability to directly engage with young people who may not realize they might have a knack for this career path," according to TechForce CEO, Jennifer Maher. "Although we developed the STEM career activities over the past few years, we've been limited by our ability to deploy them. This Penske truck gives us mobility and we are looking forward to hitting the road in 2022."
As part of TechForce's national workforce development initiative, the Career Center can be deployed for indoor or outdoor activities and can scale from several hands-on activities to more than a dozen. Activities include a Pit-Stop Challenge, The Virtual V-8, High-Tech Circuits and more to help Generation Z discover the rewarding career path as professional technicians in the transportation industry.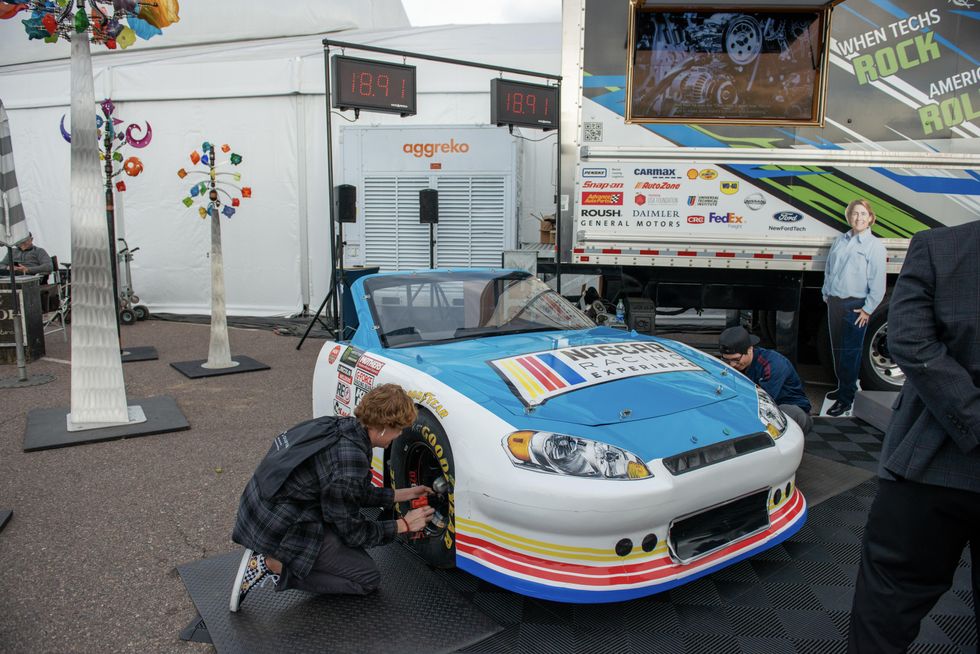 Mobile STEM Center ChallengeTechForce Foundation
"Technicians are a key component of keeping the supply chain in motion by servicing existing diesel engines and the emerging EV technologies. Investing in the next generation of technicians is vital to our business and industry," said Art Vallely, president of Penske Truck Leasing, "Our ability to configure this vehicle to fit the Mobile STEM Center's needs was the perfect opportunity for us to align with our continued pledge to support TechForce and its efforts to engage with future technicians."
The specialty truck features a built-in exterior video wall as well as retractable awnings and two large freestanding shade covers. It also serves as a mobile billboard and its design was a collaboration between artist Kevin Paige and Roush Industries which donated the integrated design and wrap.
By "Move Ahead" Staff