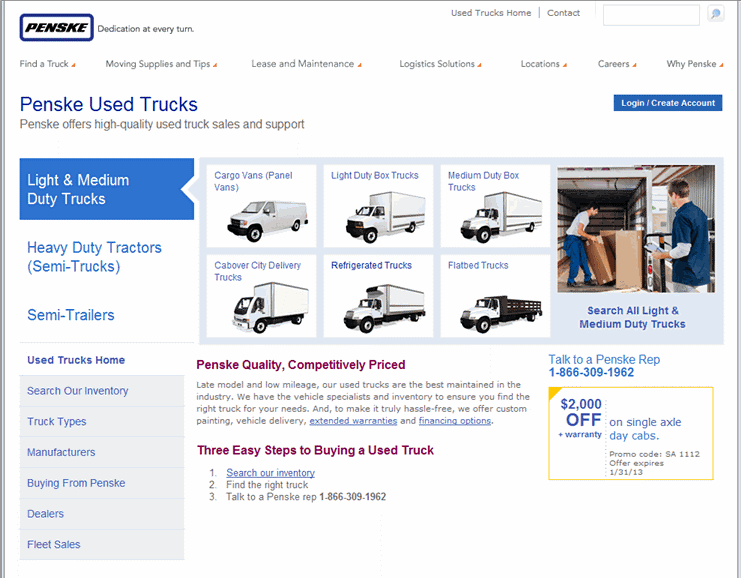 PenskeUsedTrucks.com Rolls Out Improvements
A retooled version ofPenskeUsedTrucks.com has been introduced. Visitors can now enjoy a more customizable and intuitive online shopping experience with faster access to Penske's inventory of light-, medium-, and heavy-duty trucks and used trailers.
---
"Based on our customer survey feedback, we have been able to introduce these new enhancements to our used truck website," said Jack Mitchell, Penske's vice president of remarketing. "We're constantly refining our site to provide customers with new functionality to amplify their shopping experience."
Vehicle types can now be accessed via a single click and shoppers are now able to produce side-by-side comparisons of up to five trucks with faster search parameters.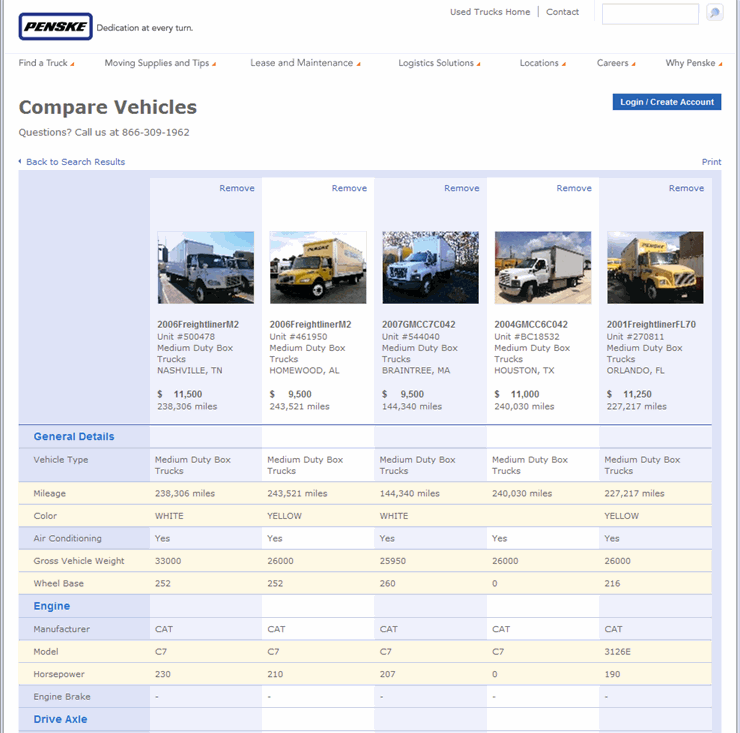 "The improved used truck website also complements our robust call center, where our customers can personalize their purchases to fit the needs of their fleets," Mitchell added.
A new manager's special feature to be available in the near future will also highlight select offers on the homepage.
Penske Used Trucks is a leading seller of high-quality, late-model used commercial trucks to retail, wholesale, used truck dealers, and corporate fleet buyers and it is a business unit of Penske Truck Leasing.
By "Move Ahead" Staff