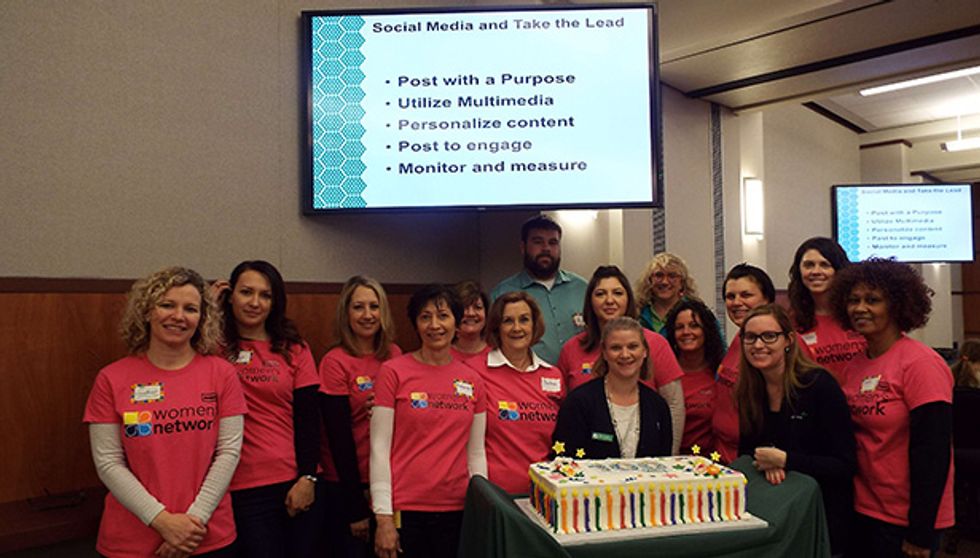 Penske Women's Network Helps Girl Scouts "Take the Lead"
Through candy-coated ice-breakers and small group sessions, members of the Penske Women's Network (PWN) teamed up with the Girls Scouts of Eastern Pennsylvania (GSEP) to provide leadership training for local Girl Scouts.
---
With sessions on interviewing, networking, presentation skills and dining etiquette, the event served to prepare the scouts for participation in Take the Lead 2017, which will be held in March to honor area female leaders.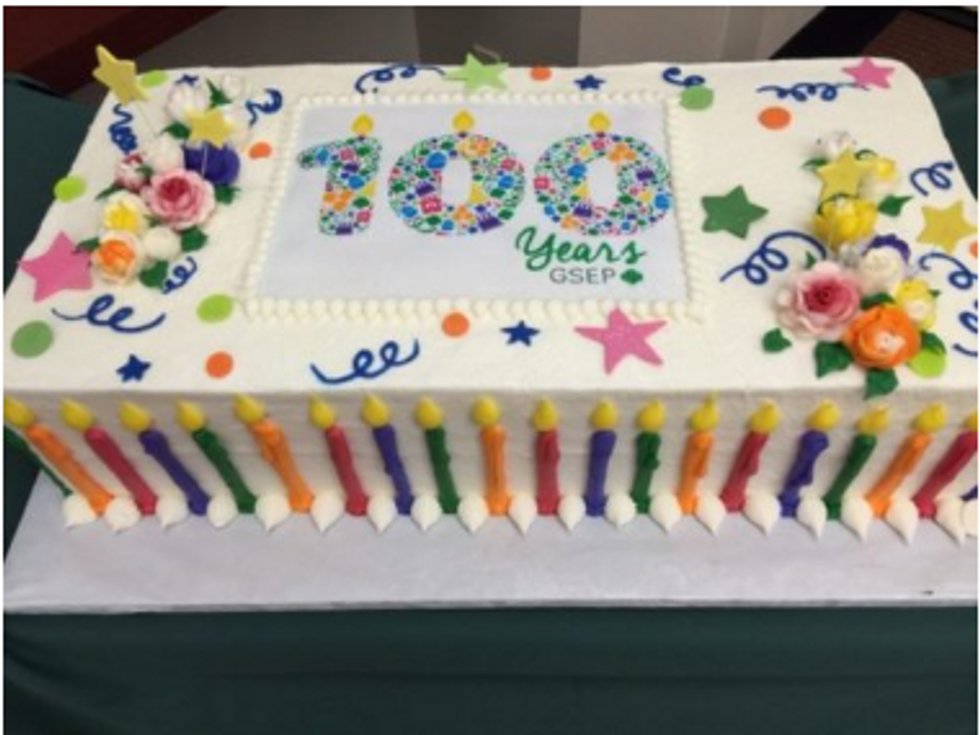 It was the third year that Penske partnered with the GSEP to host the training at Penske's corporate headquarters in Reading, Pennsylvania. Penske also joined the GSEP in celebrating its 100th anniversary, marking the milestone with a cake.
"Exposing the girls to professionals and different career options is really exciting for our older girls who are thinking about careers and college choices," said Erin Vermeulen, director of girl experience operations at GSEP. "We have seen the program grow over the last three years. It has become more engaging and provided girls at all age levels with new skills they can carry with them throughout their life. Working with Penske is great because the volunteers are so enthusiastic."
As part of "Take the Lead," the Girl Scouts will be able to showcase their networking, presentation and public speaking skills while serving as master of ceremonies, award presenters and hosts during the event.
The theme of this year's event, the 21st in Berks County, is "Lead with Courage, Confidence & Character." Mike Duff, Penske's senior vice president of government relations and chief compliance officer, serves as event co-chair.
Heather Mahoney, director of interactive marketing and an event organizer, said the leadership training event is special to the PWN because it helps support the organization's mission of connecting with others.
"Having the ability to meet young women and share our collective experience to help them reach their goals is a true privilege," Mahoney said. "And, it also allows us to sharpen our skills and support one another across the company."
"The Girl Scouts bring a great energy that reminds us how important it is to stay engaged with our community and do our part to help develop the next generation," she added. "There is something special about women supporting other women that make you feel you are having a meaningful impact."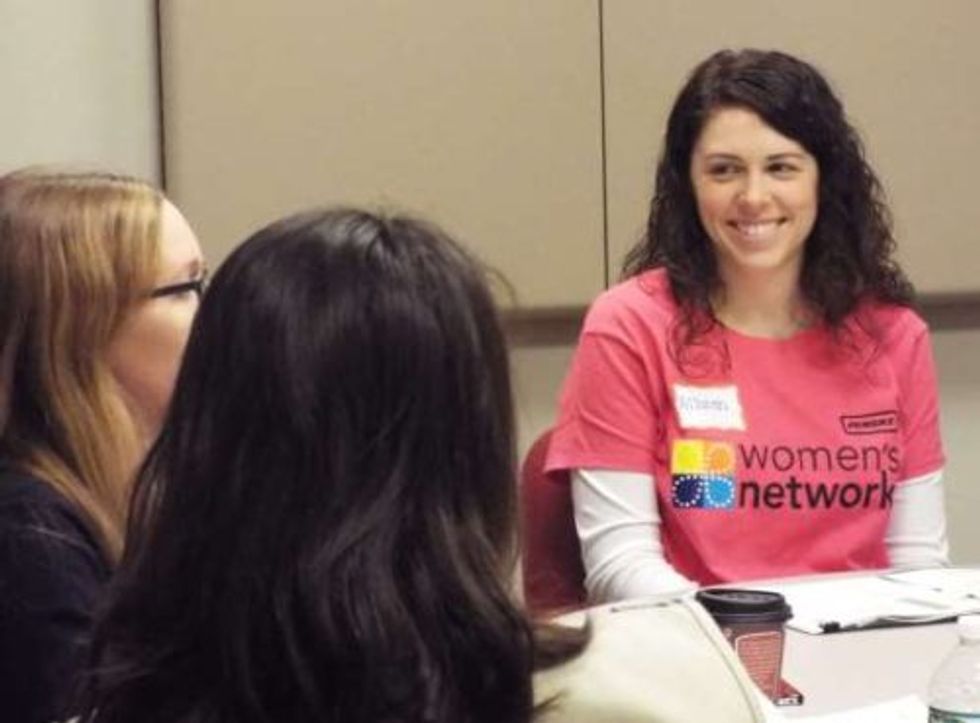 Allison Coffey (pictured, right), manager of campaigns in Penske's Marketing Department, helped facilitate a group discussion on making effective presentations, which is of special importance for girls in the emcee role. Her presentation focused on how to keep the audience engaged by exhibiting confidence and charisma, skills important as the girls make their way through school and work life.
"Developing opportunities for young women to build strong communication skills is very important as these skills are needed for successful presentations in school and their future careers," Coffey said. "When they demonstrate the ability to effectively communicate, it helps them build confidence and achieve their goals."
During the dining etiquette presentation, led by Mahoney and Melody Kaag, human resources information systems manager, the girls were taught how to navigate a table and to exhibit proper dining etiquette.
"Having good dining etiquette habits will have an impact on their professional interactions as they enter the workforce and have the opportunity to attend interviews, business lunches and networking events," said Kaag.
For Shannon Pennock, a former Girl Scout in her own right, the opportunity to help the girls brought back memories of her scouting days.
"I have wonderful memories of Girl Scout camp. I loved singing scout songs, hiking, swimming, arts and crafts and some of the very neat games we played," said Pennock, who works in the Freight Payment Department at Penske Logistics.
"I volunteered because I wanted to give back to an organization that gave me so many wonderful memories and skills when I was a young girl," Pennock said. "It is a wonderful feeling to be part of such an amazing event."
By Bernie Mixon