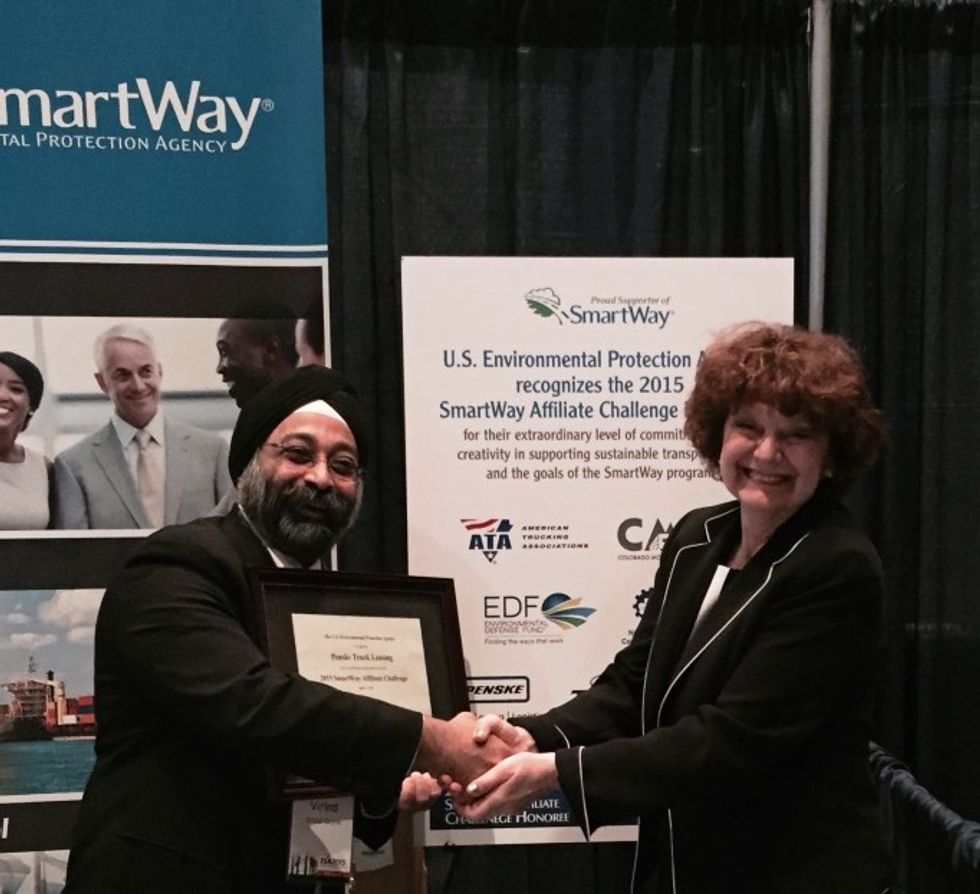 Penske Truck Leasing Winner of SmartWay Affiliate Challenge Award
For the third straight year Penske Truck Leasing has been honored by the U.S. Environmental Protection Agency (EPA) as a SmartWay Affiliate Challenge Award winner. Penske is one of seven organizations across the United States to be given the award today at the Transportation Intermediaries Association (TIA) Capital Ideas and Exhibition Conference in Orlando, Florida.
"It is a tremendous accomplishment for our company to be recognized in this fashion," said Drew Cullen, Penske senior vice president of fuels and facility services. "The Penske team is committed to partnering with our customers and the EPA to develop and implement strategies that improve fuel efficiency, reduce fuel consumption and emissions, and in turn, reduce costs."
---
The SmartWay Affiliate Challenge is a national challenge developed by the EPA to acknowledge organizations that participates in SmartWay and does an exceptional job supporting the partnership's freight sustainability goals.
SmartWay Affiliate honorees have proactively initiated and executed recruiting, promotional and marketing activities that raise awareness and encourage their members to address air pollution from freight activities.
Duane Long, co-founder and chairman of Longistics, a full-service provider of global logistics services based in Raleigh, North Carolina, is thankful for Penske's efforts.
"We're very pleased to become re-registered as a SmartWay partner," said Long, who is chairman of the American Trucking Associations. "We appreciate Penske's dedication, commitment and support in assisting our company in achieving this objective."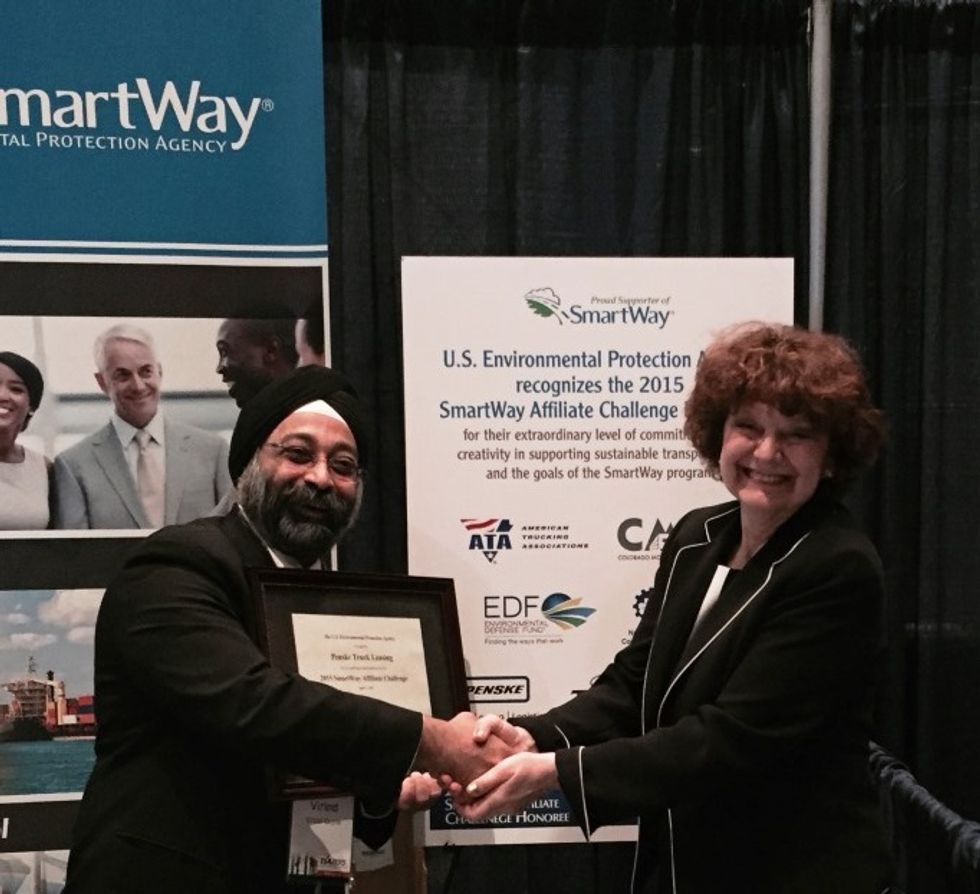 These are a few of the ways that Penske promoted the SmartWay Transport Partnership:
Assisting customers with modeling and completion of the program's tools and helping them to establish fuel economy and emissions benchmarking that correlate with SmartWay Carrier Performance Rankings
Ongoing education and introduction of customers to join SmartWay
Hosting of educational events for Penske associates and customers via webinars and one-on-one education and strategy sessions
Attending and presenting at sustainability conferences and other transportation industry events
"The EPA commends the Affiliate Challenge honorees for their extraordinary level of commitment, enthusiasm, and creativity in supporting EPA's SmartWay program, and sustainable transportation," said Christopher Grundler, director of EPA's Office of Transportation and Air Quality. "The work in this arena helps to advance the environmental sustainability of commercial transportation and logistics bringing us all closer to achieving the shared goals of efficient goods movement and clean air."
EPA launched SmartWay in 2004 to help business improve the sustainability of their freight supply chains. Today the Partnership consists of nearly 3,000 partners, representing a cross section of the freight supply chain industry. SmartWay Partners have saved over 144 million barrels of oil. SmartWay's clean air achievements (60 million metric tons of carbon dioxide so far) help protect the health and well-being of citizens.
By "Move Ahead" Staff
Photo caption: Penske senior manager of fuel services Virind Gujral (left) and SmartWay director Cheryl Bynum.