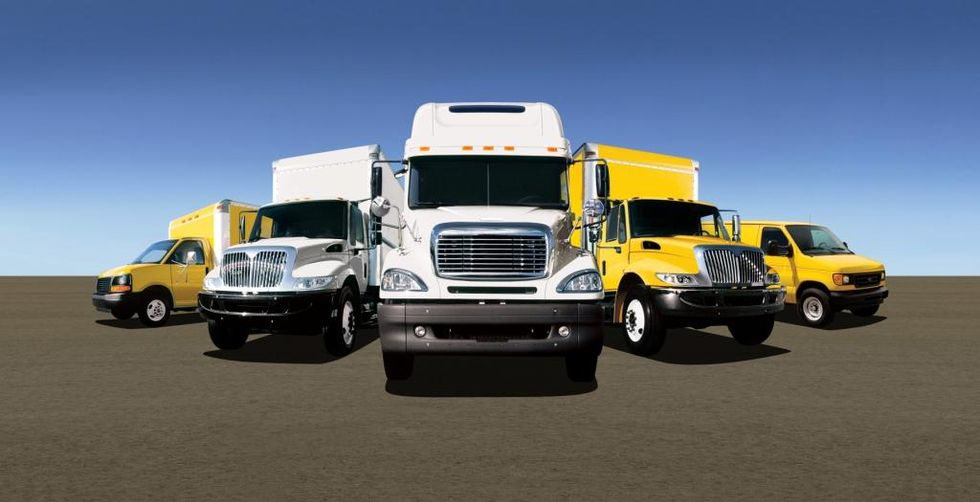 Penske Truck Leasing Ranked Fourth on InformationWeek 500 List
Penske Truck Leasing is fourth in this year'sInformationWeek 500 rankings, the company's highest-ever placement. InformationWeek identifies and honors the most innovative users of information technology with its annual rankings of 500 leading companies.
---
This year's theme, according to the publication, is digital business.
"We are honored to be a part of this list for the 14th consecutive year and to be ranked in the top five is an incredible recognition for our teams in IT and Marketing and what they have done to support our used truck product line," said Bill Stobbart, Penske's senior vice president of information technology. (Pictured Below)
Penske earned its high placement for the major improvements its IT and marketing teams researched and implemented to support the company's used commercial truck sales site, PenskeUsedTrucks.com.
As IW managing editor Shane O'Neill stated in an article: "The resulting site looks a lot closer to CarMax.com than an old Web-based catalog. Every type of Penske vehicle, from a standard cargo van to a refrigerated 18-wheel trailer truck, is searchable on the site."
These efforts included web design and development incorporating customer experience considerations, database and application website search tools, customer-centric SEO and search terminologies and social media support.
"These upgrades are essential for Penske Used Trucks to remain competitive, visible and findable by our B2B customers that include retail truck buyers, truck wholesalers and corporate truck fleet buyers," said Jack Mitchell, vice president of remarketing.
Last year, Penske's used truck website and other efforts helped it sell more than 30,000 late-model commercial trucks, semi-trucks, and trailers making it one of the largest used truck sellers in the U.S.
"We have seen a healthy increase in sales, search position, and delivered a better overall online experience for our used truck customers," said Ann Walsh, vice president of interactive marketing.
The mobile version of Penske's used truck site is expected to go live later this month.
Click here to read the InformationWeek.com story.
By "Move Ahead" Staff
Photo ID: Penske Truck Leasing senior vice president of information technology Bill Stobbart is photographed outside of the company's global headquarters in Reading, Pa.