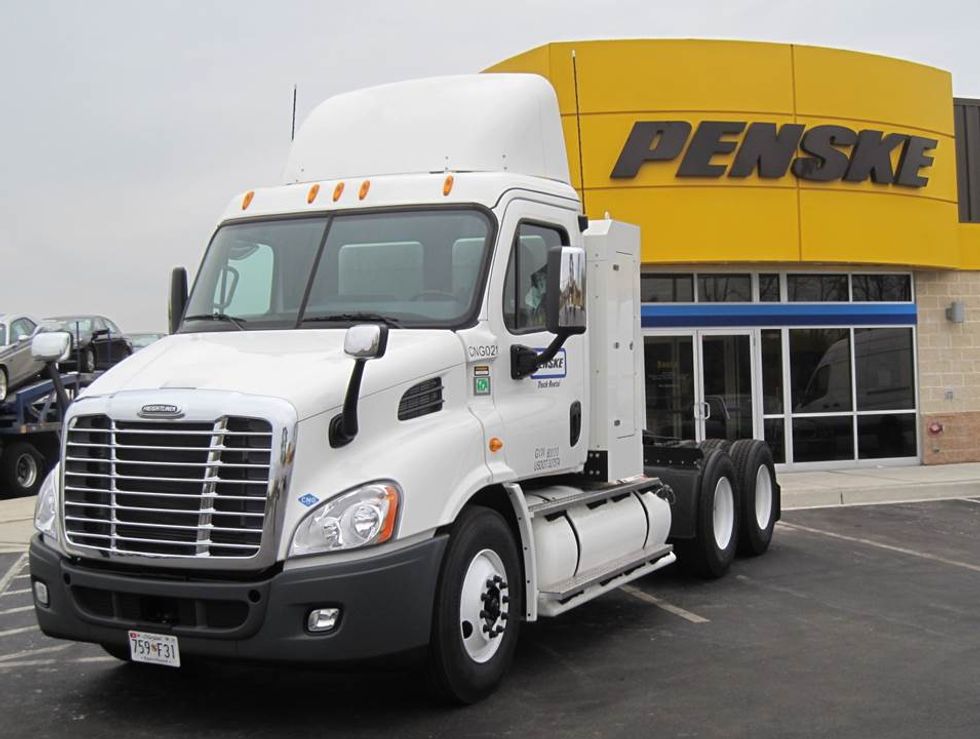 Penske Truck Leasing Awarded Pa. Grants for Natural Gas Trucks
Penske Truck Leasing has accepted $1.5 million in Act 13 grants from the Commonwealth of Pennsylvania to complement the purchase of compressed natural gas (CNG) trucks as part of its sustainability efforts. In all, the office of Gov. Tom Corbett dispensed $7.3 million this week to a variety of organizations.
---
"We are thankful to receive funding in the third and final round of ACT 13," explained Drew Cullen, Penske senior vice president of fuels and facilities services.
"In the prior two rounds, we successfully utilized ACT 13 funds to support our customers in their transition from diesel to CNG, which resulted in the addition of over 40 CNG tractors," he added. "This latest round will allow Penske to support multiple customers and add an additional 60 clean-burning natural gas powered tractors across the state."
According to a news release, Act 13 of 2012 allowed the Pennsylvania Department of Environmental Protection to create the Natural Gas Energy Development program. It has distributed up to $20 million in grants over three years, to help pay for the incremental purchase and conversion costs of heavy-duty natural gas fleet vehicles.
Penske has received funding for use in these counties: Allegheny, Schuylkill, Dauphin and York.
By "Move Ahead" Staff