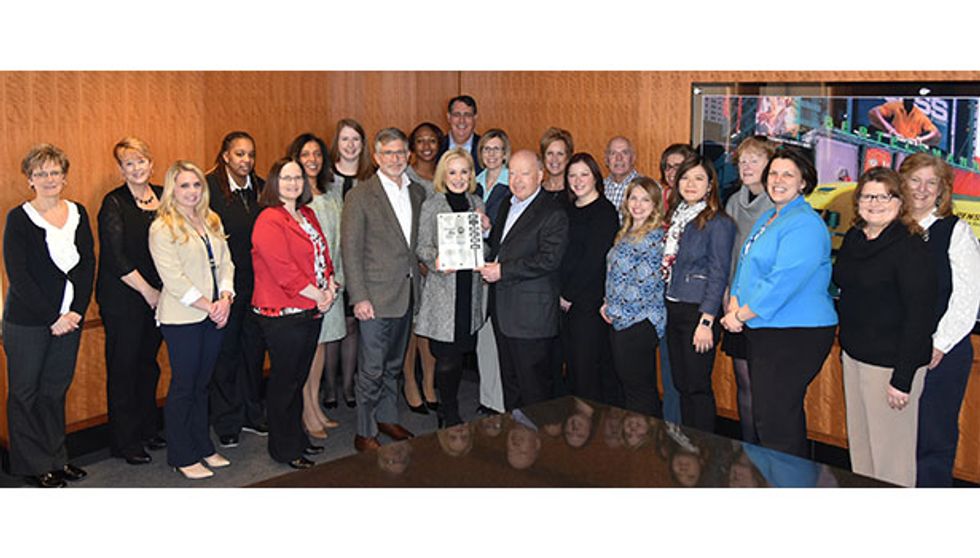 Penske Receives United Way Award
The United Way of Berks County in Pennsylvania recently presented Penske its Presidential Award.
---
Since 1991, the award has been given each year to United Way's top 10 supporters. Penske has received the award each year since its inception.
In the 2016 campaign, Penske was the United Way of Berks County's top fund raiser for the third year in a row. Penske and its associates contributed a total of $1,247,010 to United Way's 2016 campaign— making this the second year in a row the company raised over $1 million.
"This award is a testament to the generosity and commitment of our associates," said Mike Duff, Penske's senior vice president – government relations and chief compliance officer, who co-chaired the 2011 United Way campaign with his wife Diane and is currently United Way of Berks County's Board Chair. "They truly understand that we all benefit by giving a hand up to those folks in our community who need assistance. Our support helps United Way fund programs and services that will touch over 100,000 Berks residents this year."
United Way campaign co-chairs Peter and Pam Barbey presented Penske President and CEO Brian Hard with the award at Penske's headquarters in Reading, Pennsylvania. Both co-chairs were thankful for the impact Penske's contributions made in 2016.
"We set a really high goal this year, and Penske was able to help us blow right past it," said Pete Barbey. "That was made possible by a really great team of people at Penske."
Overall, the 2016 United Way Campaign raised $10.2 million, an amount that exceeded the campaign's goal by $200,000. These funds will go a long way to improve the lives of local individuals and families.
By Tony Kozuch