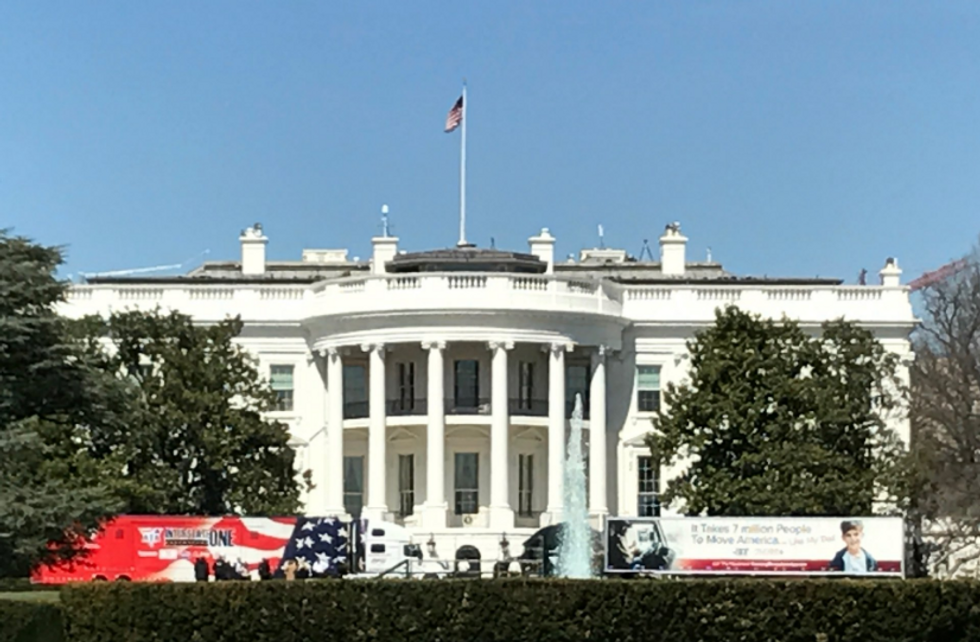 Penske Logistics' Earl Taylor Drives His Way to the White House
Penske Logistics professional truck driver Earl Taylor visited the White House this week and met with U.S. President Donald Trump as part of a Washington, D.C., advocacy visit by the American Trucking Associations (ATA). Taylor was there in his capacity as a member of the ATA America's Road Team. He also met Vice President Mike Pence.
---
"The president was real open to hearing us and was very concerned about our issues in the trucking industry," Taylor explained. "The president and vice president spoke to each and every one of us and asked us questions. They both wanted our opinions.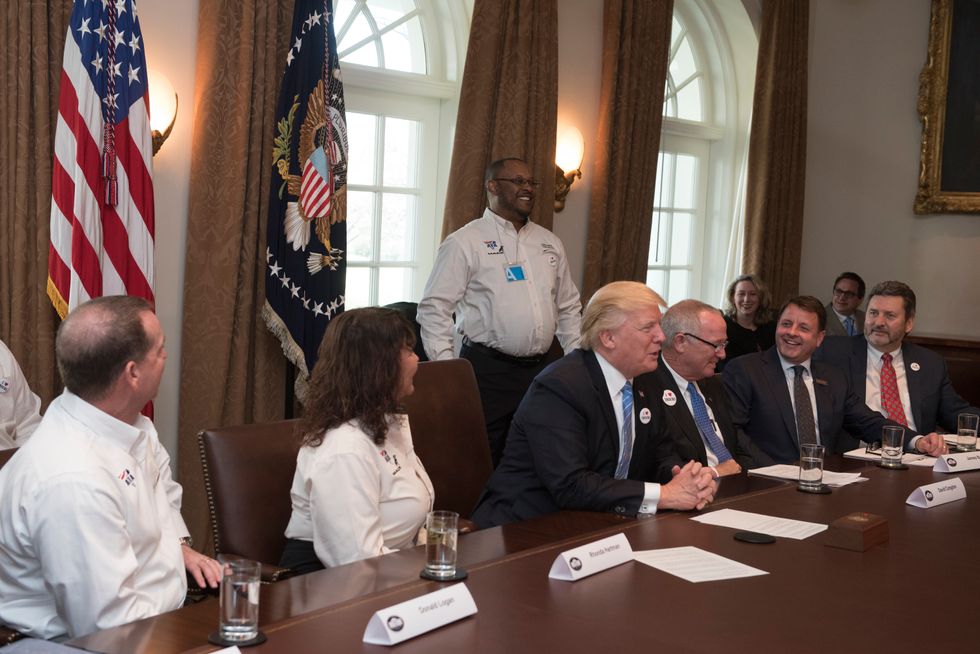 Penske Logistics truck driver Earl Taylor (standing) speaks during a visit to the White House as President Donald Trump (seated center) listens. Photos courtesy of ATA.
"The president and I talked about city miles versus highway miles," he continued. "The president agreed with me that it must be more of a challenge for me to drive mostly in cities (Taylor delivers goods for customers in Orlando, Florida, and other major Sunshine State metro areas)."
The ATA group included transportation leaders from FedEx Freight and UPS Freight, ATA President and CEO Chris Spear and a number of Taylor's fellow Road Team Captains.
"Trucking is the backbone of the nation's economy," Spear stated in an ATA news release. "We employ 1 in 16 people in the U.S. Trucking moves 70 percent of the nation's freight and 56 percent of GDP."
Trump was quoted in Transport Topics magazine as stating: "No one knows America like truckers know America. We love your spirit."
By Alen Beljin