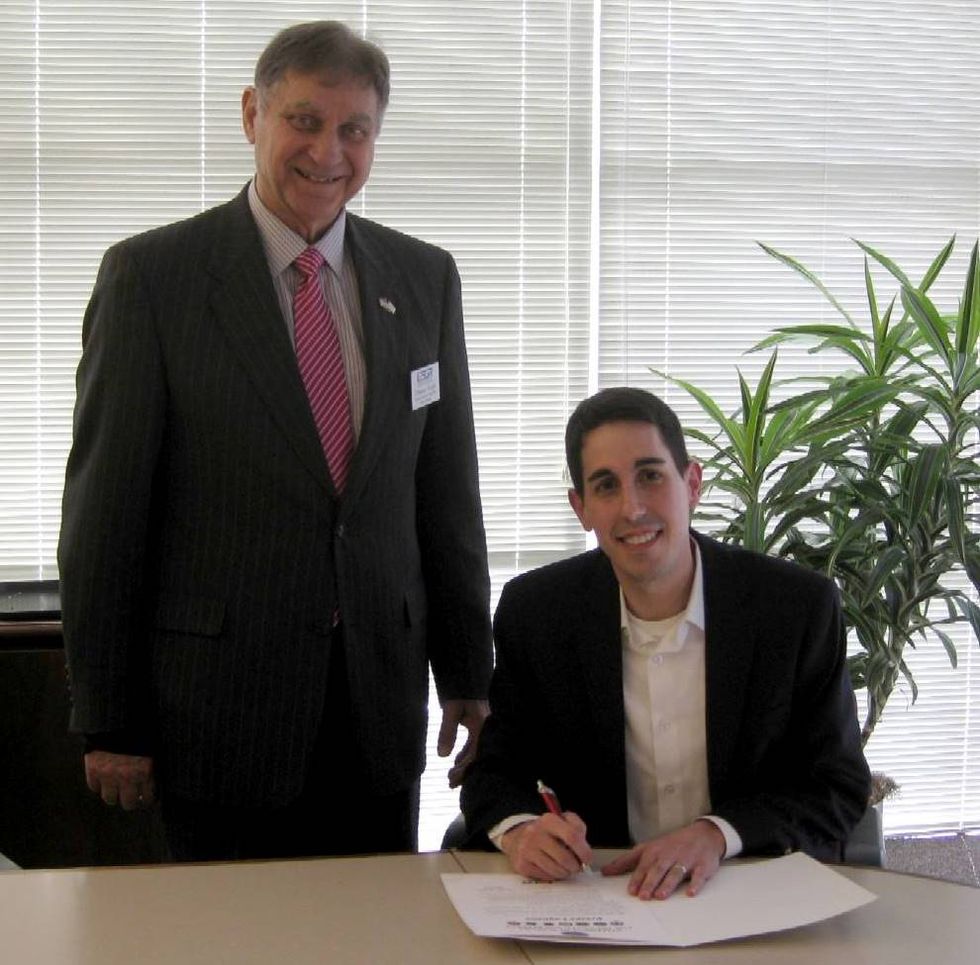 Penske Logistics Associate Receives Award for Supporting Army National Guard
Penske Logistics associate David Catalano recently received a Patriot Award from the Department of Defense's Employer Support of the Guard and Reserve (ESGR) for his support of an associate serving in the Army National Guard.
---
Retired U.S. Air Force Lieutenant Colonel Chaker Fadel (standing), ESGR Ohio Employer Outreach Coordinator, presented Catalano (seated) with the award.
The Patriot Award recognizes individuals who provide outstanding patriotic support and cooperation to their employees. According to the ESGR, supportive supervisors and managers are critical to maintaining the strength and readiness of the nation's Guard and Reserve units.
"It's very humbling to receive this honor," Catalano said. "I'm proud to work for a company that values the contributions of Guardsmen and creates a positive working environment for military veterans and their families."
James Jarkewicz, a load planner at Penske, nominated Catalano, his manager, for the Patriot Award. Jarkewicz is called for annual training and supplemental training each year, sometimes spending up to five weeks away from his job.
"I am amazed by the support that I have received from both Dave and Penske," said Jarkewicz, who has been an Army National Guardsman since 2006. "I don't think that I could have found a more supportive team to work for."
Service members who want to nominate their employer for an award through the ESGR can visit the ESGR Employer Awards page for links to all the nomination forms.
Penske was named to the 2015 Top 100 Military-Friendly Employer list for the fourth straight year by Victory Media, the publisher of G.I. Jobs and Military Spouse magazines. In 2014 an estimated 13 percent of Penske's yearly new hires were veterans.
By Kandace Wertz