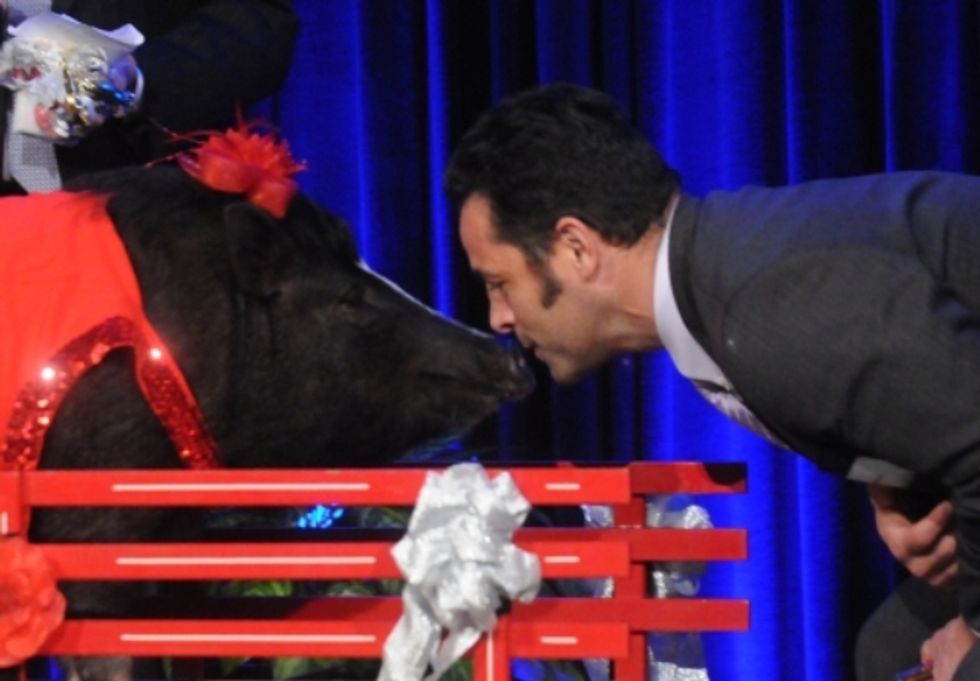 Penske Leader Raising Money to Kiss A Pig to Benefit Local Kids
Penske's Senior Vice President of Procurement and Fleet Planning Paul Rosa is once again competing for top fundraiser of the Kiss-A-Pig contest and a chance to kiss a local pot-bellied pig – all to benefit the Olivet Boys & Girls Club in Reading, Pennsylvania.
---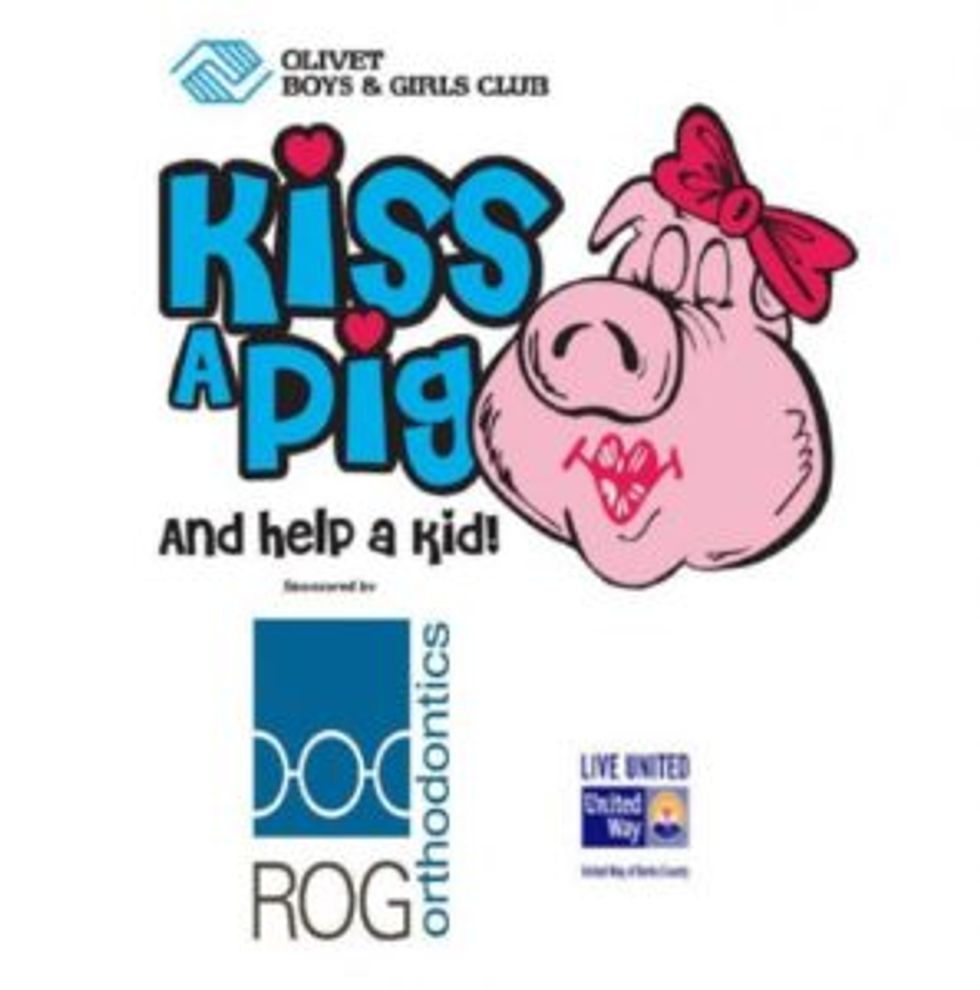 Rosa won the Kiss-A-Pig fundraiser in 2013 with a record-breaking $111,884, earning him the honor of smooching a shiny, black-haired pig named Maycie May (pictured above).
"Your generosity put my lips on Maycie May's snout five years ago, so let's do it again for the children," Rosa said.
Rosa is joining a dozen other local business and community leaders to raise the most money for the Olivet Boys & Girls Club and win the honor of kissing the local four-legged celebrity at the Olivet Boys & Girls Club Steak & Burger Dinner on May 22.
Rosa and the others will raise money by holding contests and fundraisers, and through donations from co-workers, friends and family.
The Olivet Boys & Girls Club has hosted the Kiss-A-Pig contest since 1994, raising more than $1 million.
A chartered member of the Boys & Girls Club of America, the Olivet Boys & Girls Club operates eight afterschool clubhouses in Reading and Pottstown, Pennsylvania, for children ages 6-18. The organization promotes academic success, healthy lifestyles, and good character and citizenship.
Please click here to make a donation to Rosa's campaign.
By Kandace Wertz