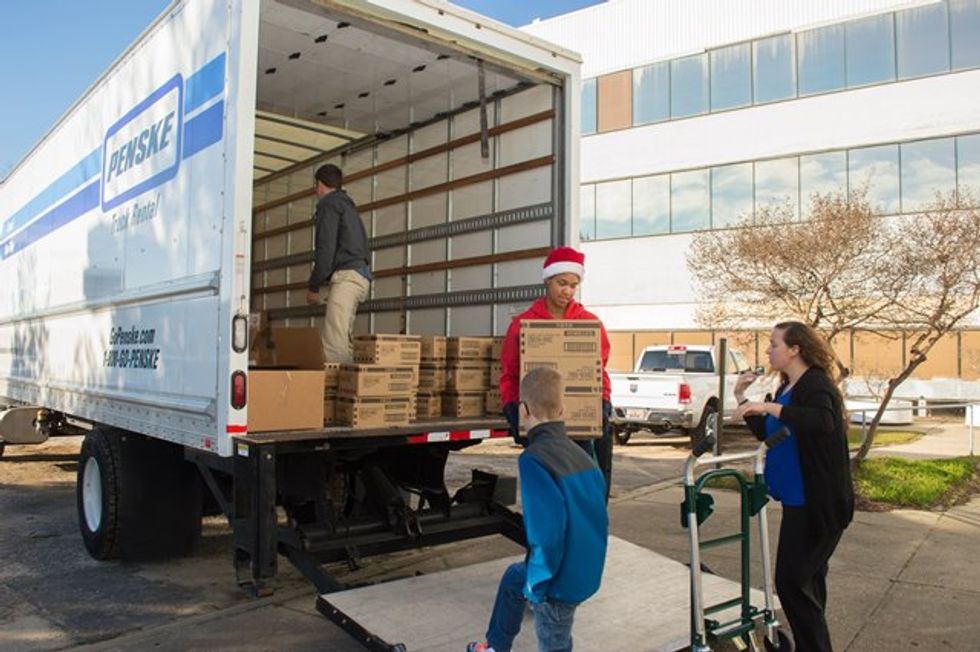 Penske Helps Deliver Smiles to Military Spouses and Children
Penske helps deliver Christmas care packages to military spouses and children in Fayetteville, North Carolina.
---
Santa's sleigh traded its usual eight flying reindeer for six tires when a 26 ft. Penske rental truck delivered Christmas care packages to more than 1,200 military spouses and children Dec. 4 in Fayetteville, North Carolina, through Support Military Spouses' Appreciation Care Packages program.
Support Military Spouses gives care packages throughout the year to military spouses to recognize and appreciate the many sacrifices they make while serving on the home front.
The holiday care packages for the spouses featured Hallmark stationary and notepads, shower gel, jewelry, Christmas-related gifts, plus more. The children's boxes contained stuffed animals, toys and crossword puzzles.
According to Diane Rumley, who founded Support Military Spouses with her husband Dr. Steve Rumley, the packages also contain something special that military families can't buy in stores.
"Each package carries a personal handwritten card," Rumley said. "Those heartfelt messages, penned by thousands of Carolina school children and patriotic adults, have made an emotional impact on the military families in the past years."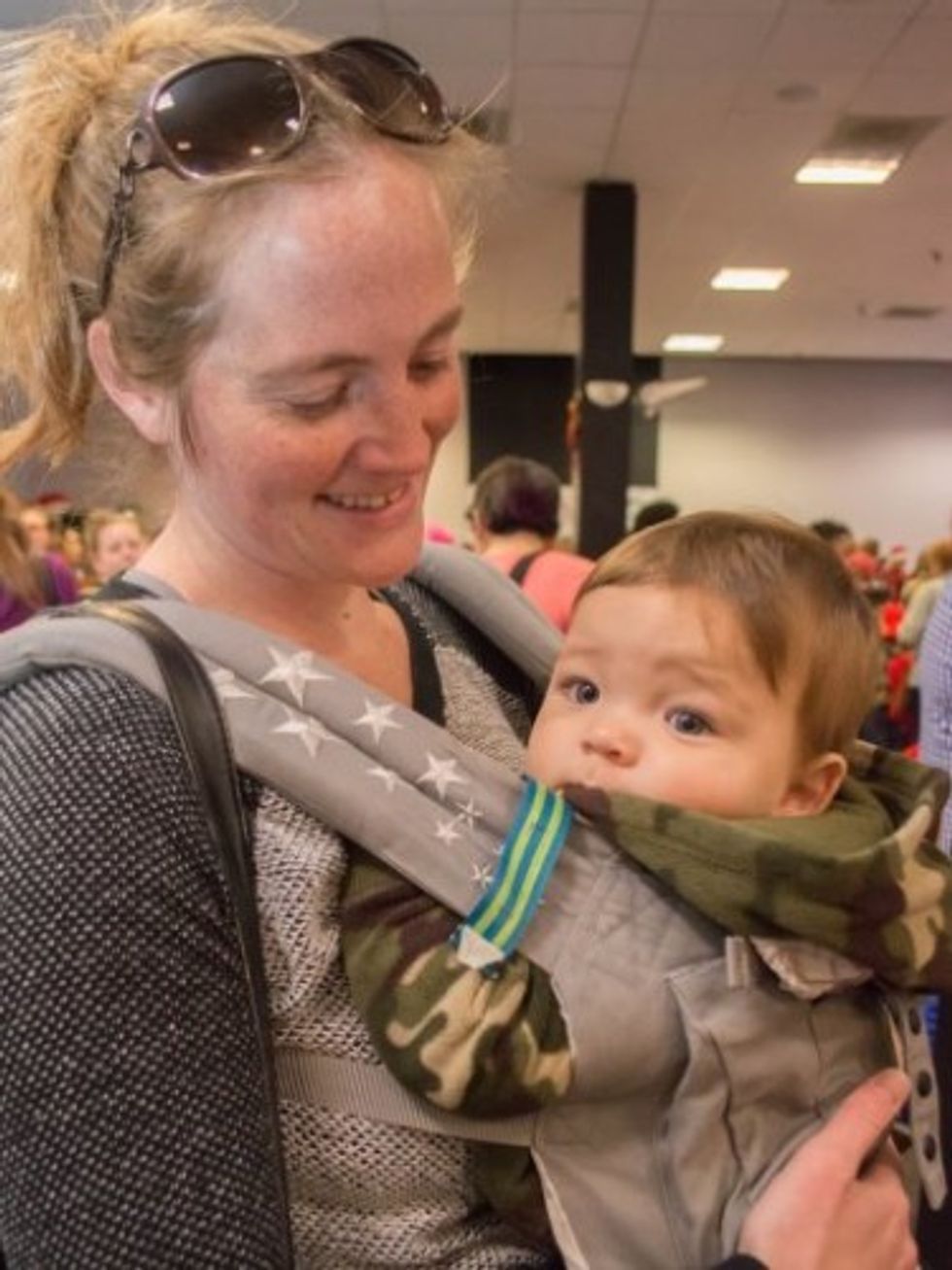 The Rumley's founded Support Military Spouses to recognize and applaud the courage of military spouses as they balance the responsibility of family life, care for wounded loved ones, and honor the memory of fallen heroes. Penske Truck Rental was the first business to support the organization's Appreciation Care Packages program when it began in 2010.
"Dr. Steve and I are so grateful for our founding partner Penske and the relationship we have with the organization," Rumley said. "Their commitment to military families is evidenced in their continuous support. Because of this, we are thrilled that other companies like Walmart, Wells Fargo and Hallmark have followed suit. Our partners allow us to provide military spouses and their families with programs that are meaningful, encouraging and caring in nature. We couldn't do it without our partners like Penske."
Support Military Spouses will deliver 1,000 additional Christmas care packages Dec. 10 to military spouses and children in Jacksonville, North Carolina.
By Kandace Wertz