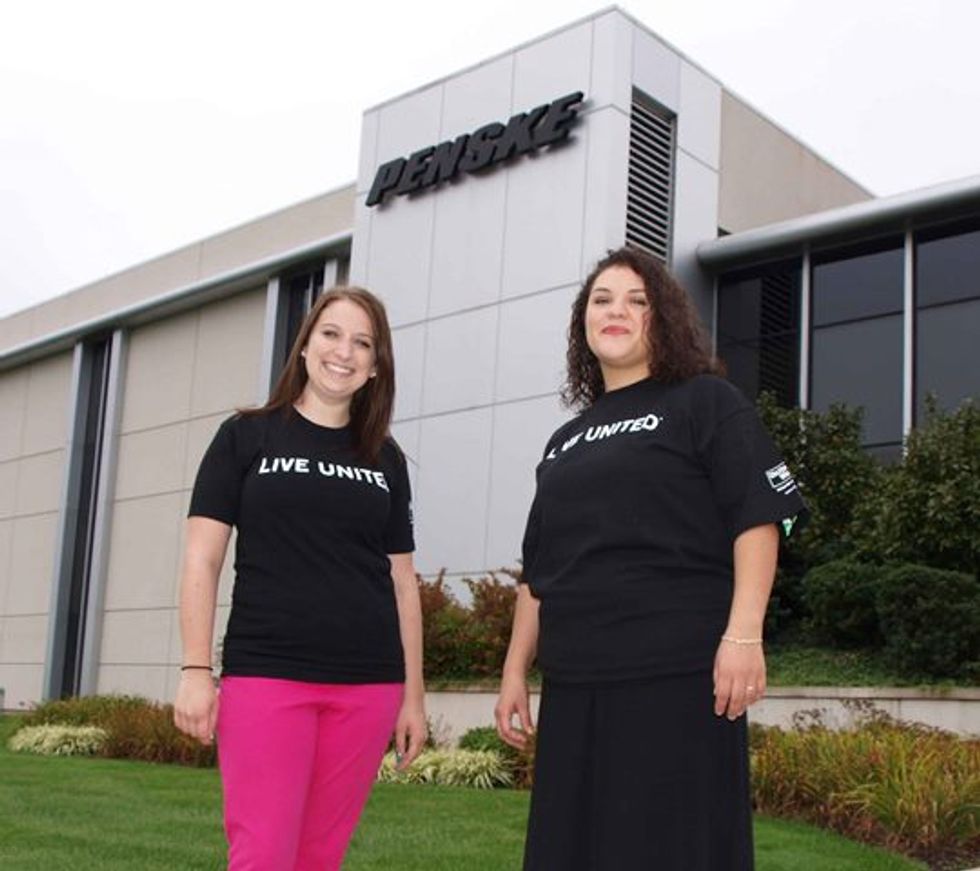 Penske Associates "Loaned" for United Way Fundraising Effort
Growing up,Penske associate Aphrodite Felix experienced the positive impact of social service agencies like the ones in her native New York community.
---
"We were fortunate enough to be able to participate in programs, such as the Salvation Army, Toys for Tots and our local community centers that provided us with hot meals," she said.
Looking to give back, Felix (pictured on right), an insurance compliance and claims coordinator, and fellow associate Alison Mohr (pictured on left), a commercial reservations sales representative, are both serving as Loaned Campaign Specialists (LCSs) for the United Way of Berks County.
LCSs work with United Way staff, company CEOs and campaign coordinators to plan, manage and facilitate United Way campaigns for employee groups in the workplace. They make presentations to employees and educate potential donors about health and human service needs in the community.
"The program provides personal and professional growth for loaned employees, allows sponsoring companies to make a positive impact on our county's quality of life and helps United Way raise the dollars that will create positive change in our local community," said Jean A. Morrow, senior vice president of resource development and major gifts for the United Way.
In 2013, Penske was among 13 organizations that sponsored or provided 22 individuals to participate in the program. The LCS program helped raise more than $9.3 million during the 2013 annual campaign. For 12 weeks Felix and Mohr will be away from their normal positions, working in the LCS program full time.
It is a donation that Penske is more than willing to make.
"Many of our associates are active in the United Way or have received services from the United Way and its associated agencies, so they have a strong desire to participate," said Ken Hurley, senior vice president of human resources at Penske.
"Every LCS has said it was one of the most profound experiences they have had in their careers," Hurley said. "Most former LCSs continue to actively support the United Way long after their tenure in the LCS position."
It was the ability to help others that motivated Mohr to become an LCS.
"I was born and raised in Berks County, so I'm really glad that I get the opportunity to play a small part in supporting families in need around Reading," Mohr said. "I love that the United Way is the bridge between dozens of local businesses and charities. They are really about uniting all people in our community."
By Bernie Mixon