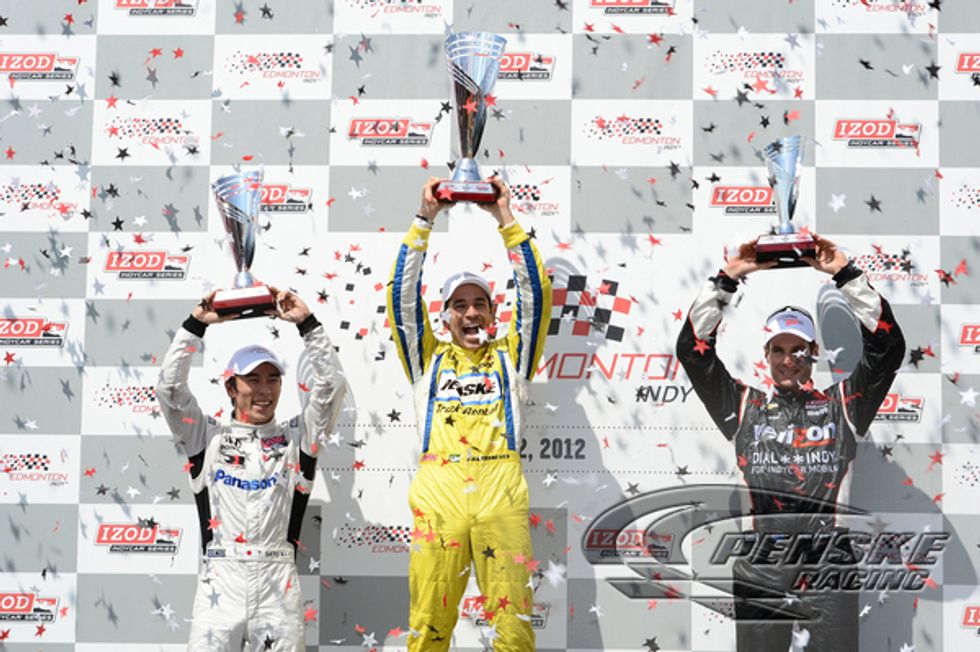 Helio Castroneves Penske Truck Rental IndyCar Is Edmonton Winner
Helio Castroneves drove the No. 3Penske Truck Rental Dallara/Chevrolet to victory on Sunday, winning the Edmonton Indy race for Team Penske. It was his second win of 2012, the first in a Penske Truck Rental vehicle.
---
Castroneves said: "today was a great result for us, a result we were looking for. Well-deserved for the entire Penske Truck Rental team and great for the championship, as well. Luckily I was able to use my experience in my favor to win this race."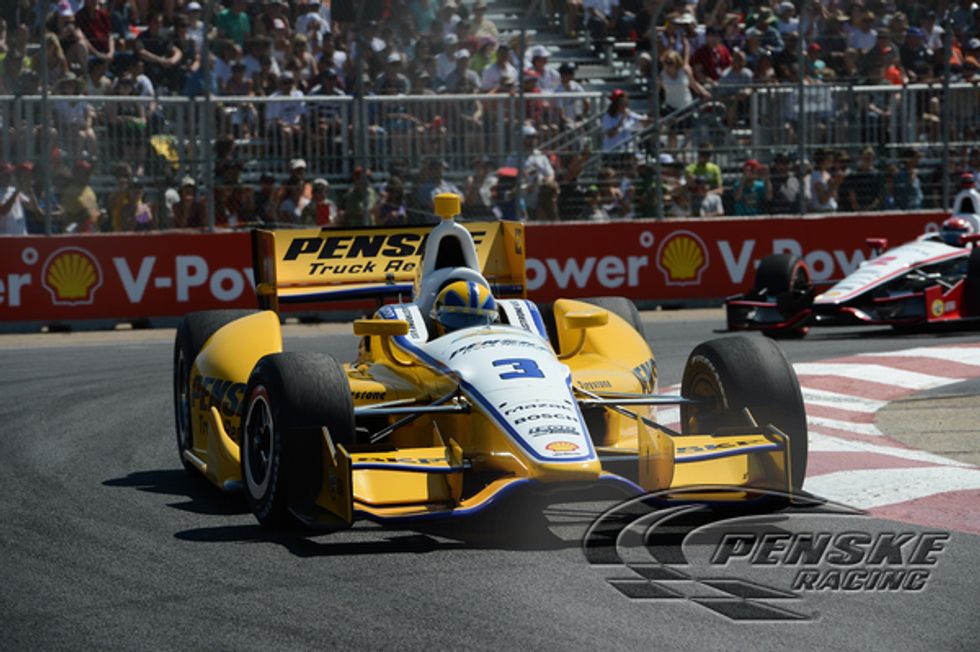 With his 27th career IndyCar win, he is now in second place in the championship standings late in the season.
"(Helio) did a great job," said Roger Penske. "I take my hat off to Helio. It was a tough race."
Castroneves will next drive the Penske Truck Rental IndyCar on August 5 at the Mid-Ohio Sports Car Course in Lexington, Ohio. The 1 p.m. ET race will be televised on ABC.
By "Move Ahead" Staff