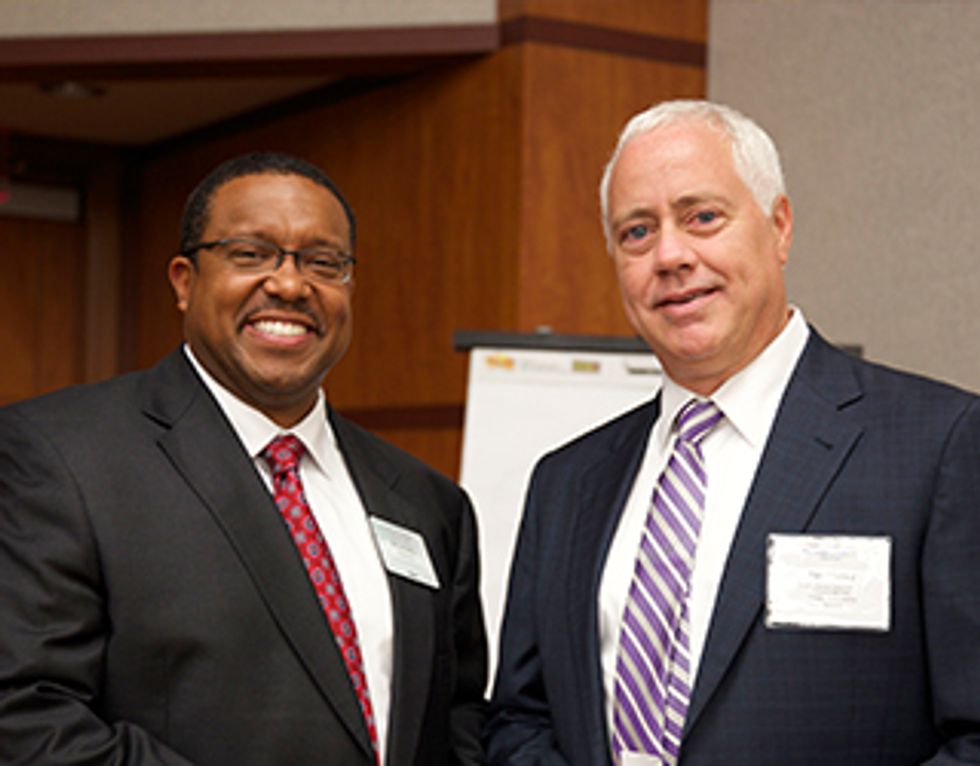 Diversity & Inclusion Symposium at Penske a Success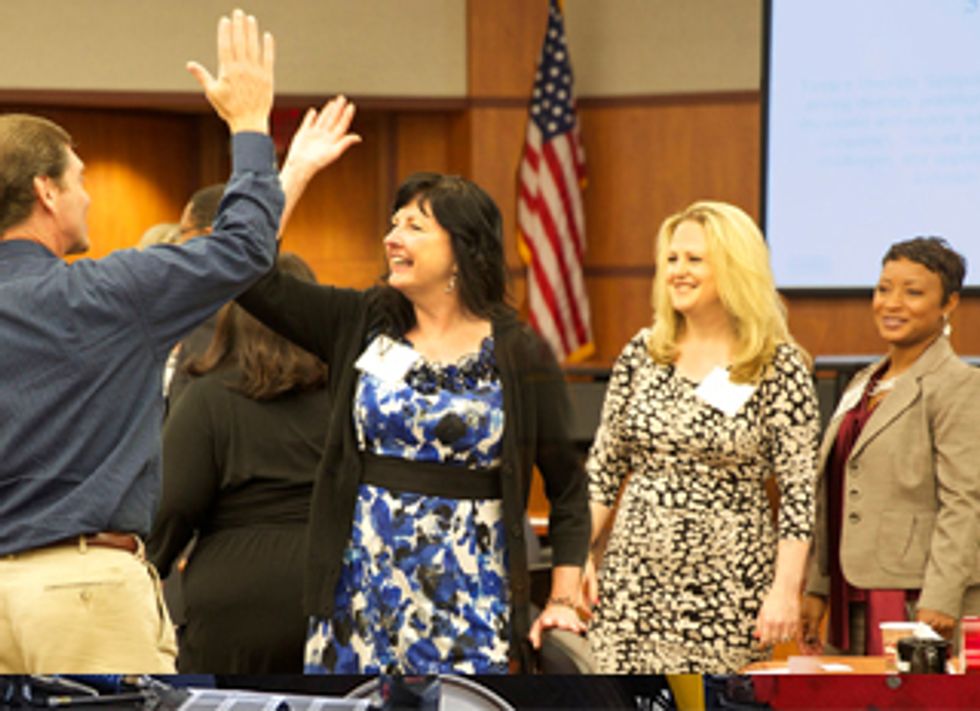 More than 40 diversity and inclusion practitioners recently attended the first Diversity & Inclusion (D&I) Symposium at Penske's headquarters in Green Hills, Pennsylvania, to network and explore issues of diversity and inclusion that impact their businesses. The event was hosted by Penske and Wawa.
"We wanted to provide a forum for diversity practitioners in our area to network and speak honestly and openly about diversity and inclusion topics," said Delphia Howze, Penske's manager of diversity & inclusion and corporate HR, who organized the event with Elizabeth Moore, Wawa's manager of diversity & inclusion. "At Penske, we recognize the importance of creating a warm and inclusive environment for each associate. The success of our associates equals the success of Penske."
---
The all-day event featured discussions of D&I best practices, challenges, and opportunities for creating sustainable diversity and inclusion efforts within the workplace.
"We plan to continue to build momentum with the Diversity & Inclusion Symposium," Moore said. "This event is the base of a brand new diversity and inclusion network that we can continue to build and help others on their own diversity and inclusion journeys."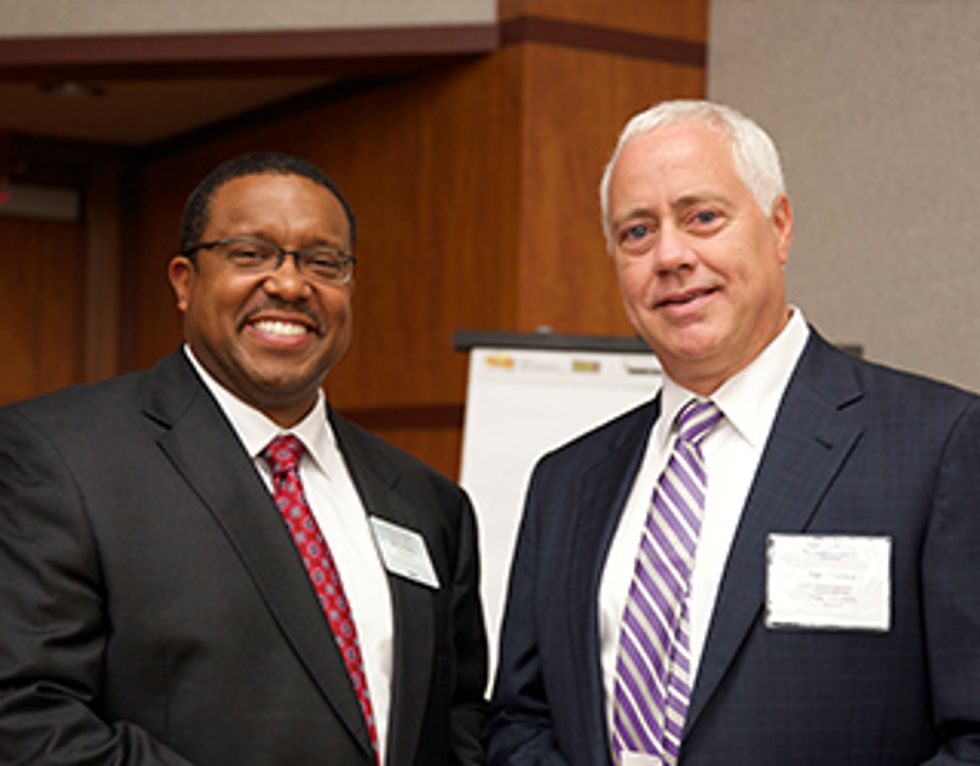 Keynote speaker Richard Simons, president, Daimler Trucks Remarketing Corporation, and chief diversity officer (on the left in the picture with Ken Hurley, Penske's senior vice president of human resources), shared his cornerstones to D&I success and how companies gain value from organized programs.
"Diversity and inclusion helps keep conformity at bay and brings new ideas and innovation," Simons said. "Innovation is the new competitive advantage. It's the key to bottom-line growth. According to Diversity, Inc., if you focus on diversity and inclusion, productivity increases by 18 percent."
With the wealth of information presented on D&I best practices, symposium attendees came away with concepts or programs that could be implemented in their own settings.
"Honestly sharing questions and challenges allowed participants to engage in a dynamic exchange of ideas," said Monica Ruano-Wenrich, senior vice president, finance and administration, United Way of Berks County. "The synergies of this process will help move the needle on diversity and inclusion by encouraging practitioners to 'take action,' whether that is the implementation of something new or the refinement of a process that already exists."
"I was able to share many of the concepts discussed at the event with my staff," added Steve Pradon, president and owner of Mack Employment in Sinking Spring, Pennsylvania. He also attended to represent Berks County's Society of Human Resource Management as the chapter's diversity chairperson. "I have scheduled meetings with our staff at our company branches to share the symposium contents and how we can discuss the content of the program with our customer base, as well as practices related to our temporary and full time employees."
Many of the participants in the symposium identified with one of the central purposes of the symposium: to come together to network and have open and honest dialogue about D&I.
"My primary expectations were to have an opportunity to share best practices and benchmark with fellow diversity practitioners," said Kristie King, manager of diversity recruitment for Comcast, Philadelphia. "The chances to pause and participate in professional self-reflection and learning does not often present itself for us as diversity practitioners, and this was a welcome event that provided a forum for us."
Ellen Hennesy, senior program manager of diversity for Siemens Medical Solutions USA, Malvern, Pennsylvania, agreed.
"Networking with other diversity and inclusion leaders is paramount for professional growth and personal support," Hennesy said. "As pioneers in the field, we have much to learn and share with one another as we expand our capacity to drive business value and serve our employees and community."
For non-profits like Goodwill, without a formal diversity and inclusion program in place, the symposium was especially meaningful.
"Hearing all of the best practices of the other organizations was a significant help," said Heidi D. Mull, human resources generalist regional for Goodwill Keystone Area, Reading, Pennsylvania. "I will be able to take this information to my senior management to assist in building a team to begin the process. I hope to be able to reach out to the contacts I met yesterday for assistance and direction while we work to build our program."
Event organizers Howze and Moore are examples of the power of networking. The two met through colleagues and discovered their similar workplace journeys. They created the symposium for fellow professionals to share strategies for enhancing their own diversity and inclusion efforts.
By Bernie Mixon and Kandace Wertz