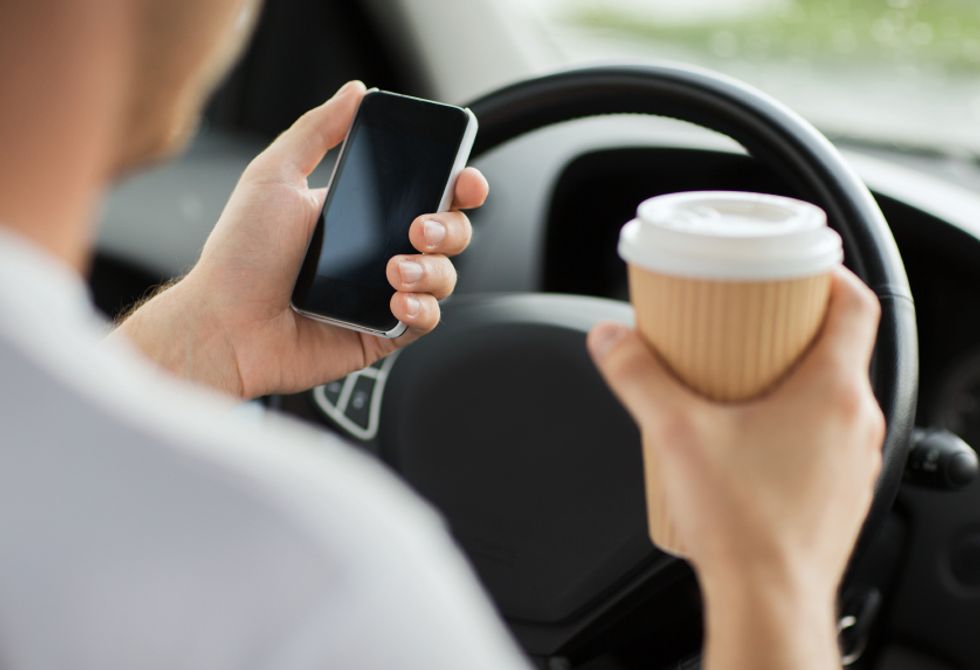 Avoid Driving Distractions -- April Is Distracted Driving Awareness Month
Distracted driving has become one of the biggest safety issues facing drivers in this country. It is estimated that drivers spend more than half their time behind the wheel focusing on things other than actually driving.
---
According to AAA, distracted driving leads to more than 5,000 fatalities annually. And with more distractions in drivers' lives than ever before, that number goes up each year. In fact, approximately 700,000 drivers are using their cell phones while driving at any given moment.
Michael Green, managing director of public relations at AAA, thinks distracted driving is a problem that has many far-reaching effects.
"Distractions take a motorist's attention away from safe driving and can significantly increase their likelihood of a crash," said Green. "Distracted drivers put not only themselves at risk, but everyone else using the road. At least one in 10 of every fatal crash in the United States involves distracted drivers."
What distracts us?
Smoking
Using vehicle controls
Adjusting radio/climate
Eating or drinking
Conversing with passengers
Mind wandering
Cellphone use
How to avoid distraction?
Penske joins dozens of other organizations in the fight for road safety during National Distracted Driving Awareness Month in April by offering these tips:
Put down the cell phone – There is no way to concentrate on driving while texting. If you need to send someone a message, it's best to pull over and park your car before doing so.
Make adjustments before you leave – If it's a hot day, get your air conditioner adjusted before you start driving. It will be one less distraction while you are actually operating your car.
Eat before you go – If you're hungry, it's better to grab a quick snack before you leave than to eat in your car.
Give yourself enough time – If you are in a rush, distractions will become amplified. Take your time, and focus on getting where you need to as safely as possible.
Penske is the exclusive moving truck rental provider for AAA and CAA members. Be sure to show your AAA or CAA membership card to save more than 20 percent on your next rental truck with Penske. So remember, Penske Truck Rental and AAA save you more on your moving budget.
By Tony Kozuch