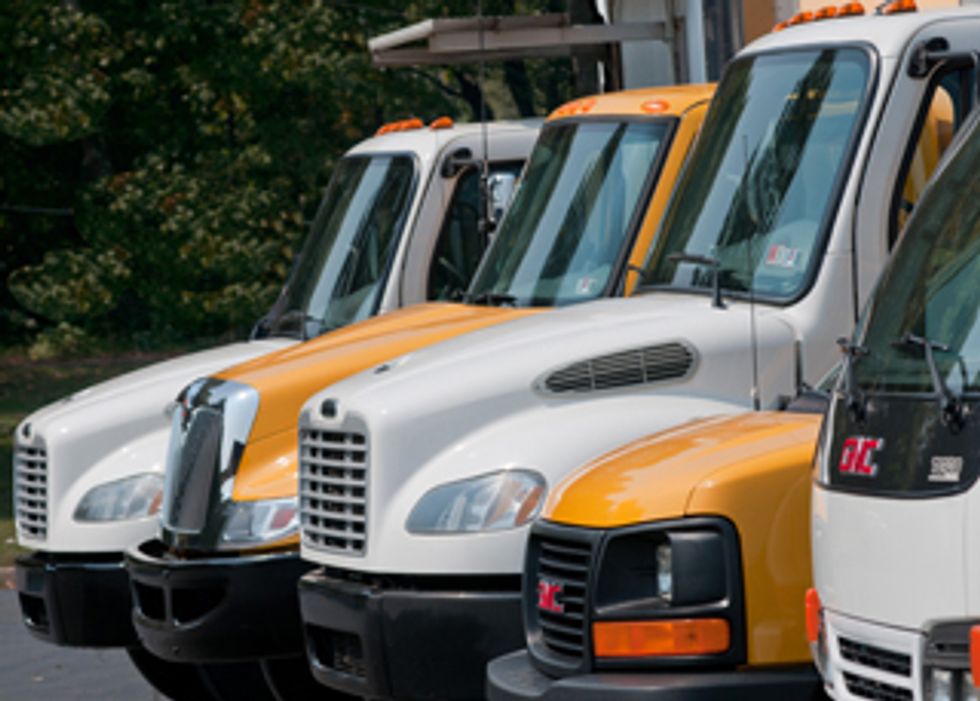 Used Commercial Truck Sales Can Be Robust Through 2012
Jack Mitchell notes that the market for used commercial truck sales in the U.S. is strong right now and expects it to continue through 2012.
---
"Inventory is tight in the marketplace," said Mitchell, the vice president of remarketing at Penske Truck Leasing. "There is an aging fleet out there. With a slight pickup in the economy trucking companies are starting to do better, so utilization is picking up, and there is a demand for used equipment.
"The age of the fleets running in the United States is actually the oldest since 1979."
Looking ahead, Mitchell sees the basics of supply and demand at play.
"Prices will be increasing – there is not a lot of quantity out there for used trucks," he said. "New pricing right now has gone through the roof with the 2010 emission trucks – new trucks are averaging over $10,000 more than last year. And that's making used a lot more attractive."
Mitchell attended an industry conference recently in Jacksonville, Fla. that confirmed his bullish outlook. As the former Penske district manager explains it, anything with low mileage and late model year is selling quickly. For tractors, that would be a unit with less than 500,000 miles, and for medium-duty trucks, it would be vehicles with odometers below 175,000 miles.
Penske sells over 20,000 used trucks annually. As an industry leader, Mitchell explained what makes Penske equipment attractive: "There is only one owner – we buy our equipment new. There are rigorous maintenance and PM (preventive maintenance) standards that we have in place. We're selling trucks that are only three to seven years old with low mileage, which is fairly new compared to our competitors.
"Penske supplies maintenance records with vehicle sales. We can offer a warranty through National Truck Protection (NTP) and financing from netLoan," Mitchell pointed out.
To view a complete inventory of used Penske equipment, please visit https://www.penskeusedtrucks.com/.
By Alen Beljin