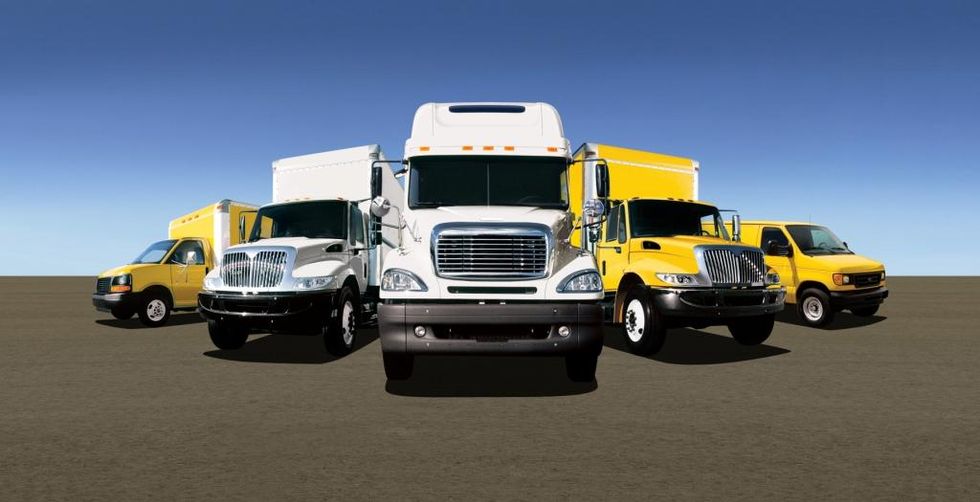 Penske Used Trucks Shopping Checklist
You're a small business owner and things are starting to pick up, and it's time to add a few new used trucks to your fleet. Or maybe you're a fleet manager needing to replace aging, non-EPA compliant equipment.
---
How do you go about the process of acquiring used trucks? The experts at Penske Truck Leasing can offer you a few tips. Penske annually sells over 23,000 late model trucks still in great condition, to help freshen a North American fleet of over 210,000.
"The first thing to look for is to find a truck that fits your application," explained Bob Glenn, Penske's director of remarketing. "What type of specs do you need in a vehicle?"
The choice generally is between tractors and box trucks. Here are Glenn's checklists for each.
When it comes to light- and medium-duty trucks, a prospective buyer needs to determine:
Weight requirements
Need for a commercial driver license-required vehicle, or non-CDL unit
Type of body: refrigerated, standard or flatbed?
How many cubic feet are needed? e.g. will it need to hold six or eight pallets?
Are you seeking a gas or diesel-powered unit? Automatic or manual transmission?
What are the skill sets of your drivers?
When it's time for tractor shopping, be sure to consider:
Day cab or sleeper?
Over-the-road, or local hauling usage?
Number of axels needed, to correspond with the type of freight to be hauled
Is fuel efficiency a strong consideration?
Once the buyer has made a list of needed specs, attention must be paid to budgets.

"Will you be financing the vehicles, or will you be paying cash?" Glenn asked. "When your budget is set, you're able to look at a variety of vehicle types. With a smaller budget, you may have to take a harder look at adjusting vehicle age and mileage.
"When you choose to go the financing route, the lender has a significant say in the type of vehicle purchased," Glenn added. "They're looking at the risk of vehicle failure and the size of the note."
Some mileage tips from Penske: After hitting 100,000 miles, light-duty trucks generally have three to five strong years of run time before major engine work is required; Glenn noted that medium-duty trucks "are highly serviceable through 300-350,000 miles."
For heavy-duty Class 8 trucks, Glenn likes to point out they likely will run great through the 600,000 to 700,000 mark.
Other truck buying tips Glenn is able to pass on after 18 years of experience in the transportation industry:
Look to obtain maintenance history reports
Seek an extended warranty (most reputable companies offer one to two years)
Request an inspection, by your fleet manager or senior maintenance technician, before taking ownership
Be sure to visit https://www.penskeusedtrucks.com/ for a sizable inventory of equipment, financing and warranty options.
"Good luck with your used truck shopping," Glenn said. "There are a lot of great options out there."
By Alen Beljin