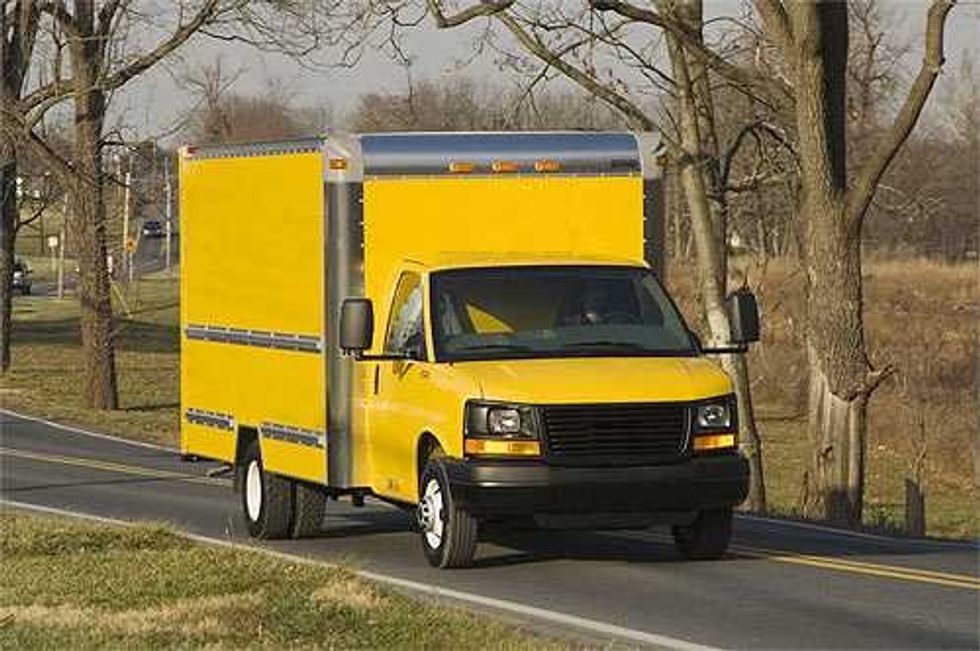 Businesses Turn to Penske for High-Quality Used Trucks
Hank Pittman needed something larger than a van to deliver over 800,000 direct mail pieces to the post office each month, to keep up with the demands of his small business. He ownsPittman Printing, a small commercial printer outside Kansas City, Mo.
---
Already a Penske Truck Rental customer, Pittman quickly found what he needed, working with the Kansas City Penske office and the company's used trucks call center. He purchased a 2004 Freightliner M2 medium-duty truck with around 200,000 miles on the odometer.
"It was a great experience," recalled Pittman. "I contacted the call center, got a great price and the company really worked with me. I referred some of my friends to Penske." He was also impressed with the fact that Penske was the truck's sole owner, and that the vehicle's maintenance history was available with the purchase.
Mesilla Valley Snacks is a vending machine company in Las Cruces, N.M. that keeps over 400 local snack and soda machines in stock. Owner Bill Jensen purchased two GMC 16-foot box trucks to support his business. One was acquired sight unseen, the other purchased in-person at a Penske location in El Paso, Texas.
Pittman and Jensen are among the thousands of small business owners purchasing Penske equipment nationwide in the U.S.
To hear Penske senior vice president of rental and vehicle management Art Vallely explain it, sales like these are becoming more commonplace.
"We have shifted our strategy to capitalize on resale prices of these in-demand used trucks by directly selling to end-users ourselves," Vallely explained. "We wanted to leverage our reputation for quality vehicles in the marketplace."
The current used trucks market is quite strong, due to two factors: aging truck fleets, and the high cost of new equipment. "Our truck fleet customers, both large and small, are looking to bridge the gap," Vallely noted.
Penske sold approximately 23,000 used trucks in 2010, and there are financing and warranty options available. Be sure to visit PenskeUsedTrucks.com to view a complete inventory of used Penske equipment.
By Alen Beljin