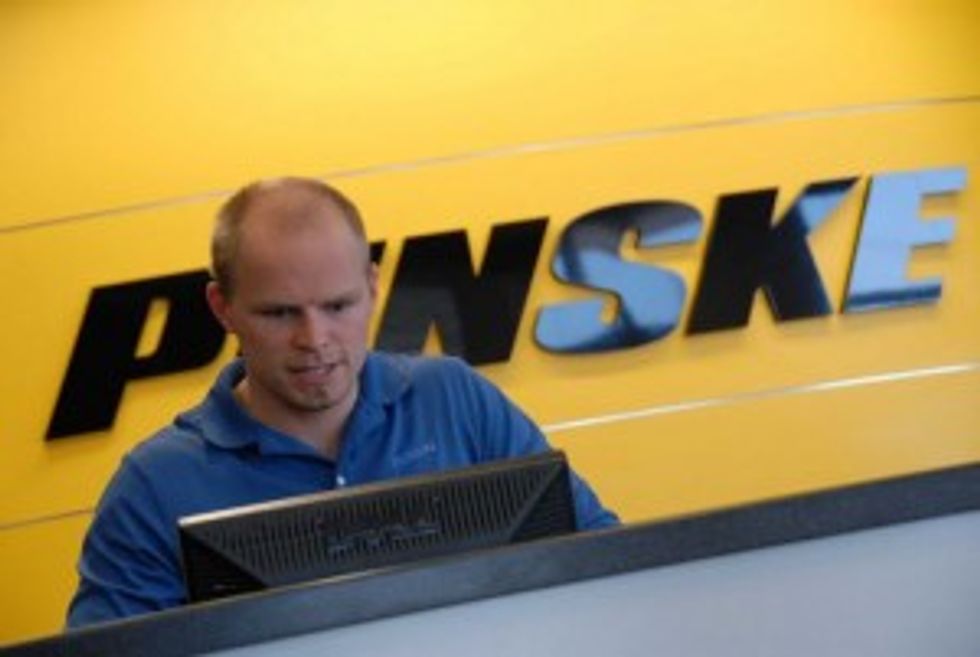 Tips to Make Your Moving Day Easier
Moving day has finally arrived, and you're ready to pick up yourPenske truck – so now what? Here's what you can expect.
---
As soon as you drive onto the Penske Truck Rental lot, you'll see what we call the ready line of bright yellow 12-foot, 16-foot, 22-foot, and 26-foot consumer rental trucks, one of which will soon become your very own moving hero.
Some questions might race through your mind: Will all my belongings fit into the truck? Will I be able to drive such a large vehicle? Do I need extra protection for my belongings?
But your worries will diminish as soon as Penske's friendly, knowledgeable associates greet you upon your arrival. You and a Penske rental expert will discuss the details of your local or one-way contract, as well as drop-off information, rental and cargo coverage options, moving supplies, safe-driving tips, smart travel tips and packing pointers.
Next, the Penske rep will put you more at ease with a walk-through of your vehicle. The rep will demonstrate the truck's interior features, such as the lights, heating and air conditioning, and radio. Then the truck's fuel needs (unleaded gasoline vs. diesel fuel), show you how to unlock, open and lock the back door and how to properly use the loading ramp, and demonstrate how to safely use the towing equipment, if applicable to your move.
With all that said and done, you'll be ready to drive off the lot to officially begin your moving journey.
Penske rental experts offer these additional tips to help make moving day hassle-free:
Identification – Remember to bring two forms of I.D. with you when you pick up your Penske rental truck. Your valid driver's license and one other.
AAA Membership Card– Remember, if you are a member of AAA/CAA you can save extra money on your truck rental. So be sure to show your card and save.
Plan ahead – Reserve your rental truck as soon as possible.
Secure your moving team – Use our Facebook page to let folks know you're moving and to recruit your friends and family to help you pack up and move your belongings.
Use a smaller truck for local moves – Making a few local trips in a smaller truck will save on gas mileage. Plus, many consumers might feel more at ease driving a smaller vehicle. "Typically, consumers are willing to spend a little more time making a few extra trips to feel more comfortable and safer driving a smaller truck. Thus, the 16-foot truck is ideal for them," said David Weisser, district rental manager at the Lancaster, Pa., Penske location.
Do your homework – Visit http://www.pensketruckrental.com/ before the move to get tips like the ones mentioned above.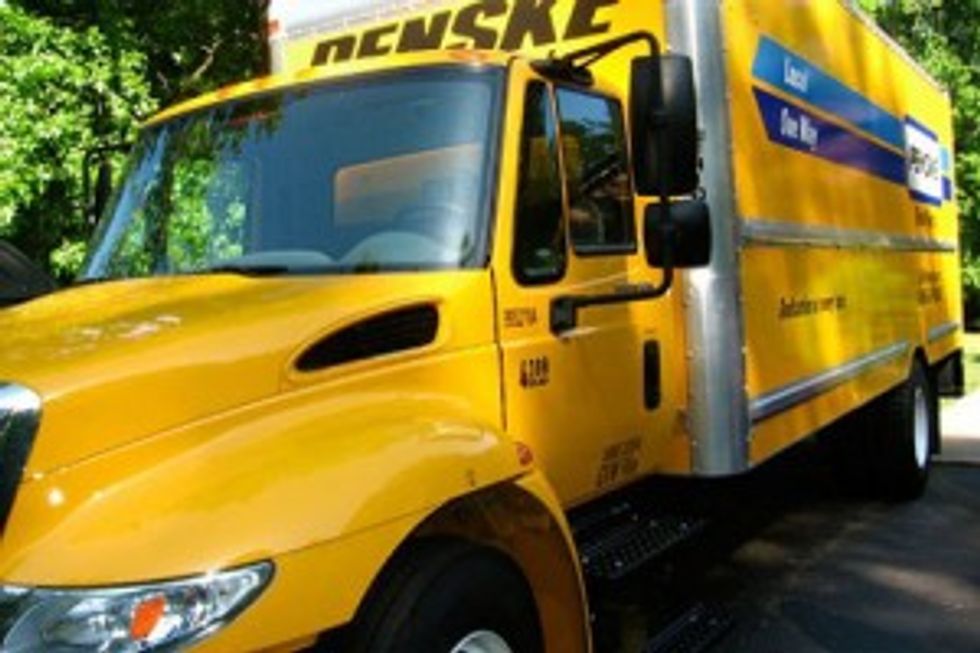 "We'll give you as much attention as you need to make you comfortable with your move, but the more you know beforehand, the better prepared you'll be," said Nate Hower, a Penske rental sales representative in Lancaster.
Be patient – The last Friday and Saturday of the month tend to be the busiest moving times, especially between April and October. Keep this in mind when picking up your truck, as others also will be there to get their trucks. Rental experts suggest arriving at Penske at least one hour before you want your moving team to begin loading the truck. The pick-up process should take between 15 and 20 minutes.
Inquire about early pick-up – Call the Penske location after 3:30 p.m. on the day before your scheduled reservation. If your truck is available, you could pick it up a day early, at no extra charge.
Be flexible – If possible, arrange your move for the early to mid-part of the month or on a Sunday. Truck availability will be greater, and you'll generally save money on your rental.
Print directions – It's a wired world but having a hardcopy of your directions is a nice backup just in case you need them.
By Kandace Wertz