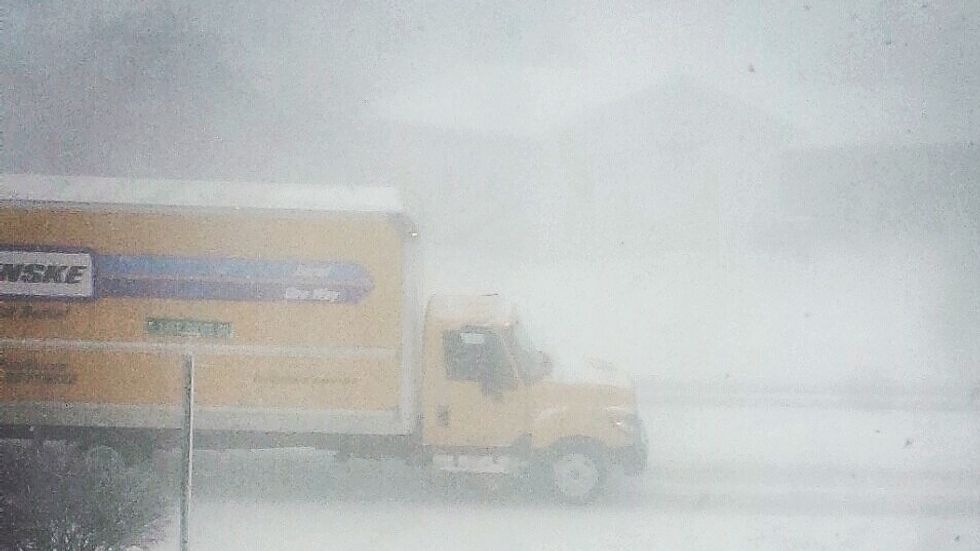 Tips for Safer Winter Rental Truck Driving
Driving during the cold and icy winter months is something that causes concern for drivers. Snow and ice can make traveling more difficult and dangerous.
---
"Safety is always the primary concern when on the road," explained Chuck Pagesy, director of safety at Penske. "When driving during the winter, taking precaution is key."
If you have to drive a Penske rental truck in such conditions, here are a few things you can do improve safety:
Clear snow and ice from windows, lights, hoods and mirrors.
Salt and dirty snow from the road does reduce visibility by covering lights and windows. Make sure they are clean before heading out.
Ensure all lights inside and out are in working order before you leave.
Bridges and overpasses freeze before road surfaces. Keep this in mind when crossing.
Track weather and be prepared, allowing for extra travel time.
Keep basic supplies in your truck in case of an emergency. Supplies like extra clothing, blankets, food, water, flashlights, and a first-aid kit are items that will keep you safe. Remember, Penske has 24/7 Roadside Assistance to help you if there is ever an issue.
Always wear your seatbelt -- no matter what the weather.
Allow extra distance between your vehicle and other vehicles. Your needed stopping time will be increased in inclement weather.
Be aware and cautious of wind conditions. Wind gusts can have an effect on handling a truck.
Take it slow. If you're going to be late to pick up or drop off your Penske rental truck due to the weather and road conditions, call us and let us know. You won't be penalized for taking your time during periods of inclement weather.
Keep your fuel tank as full as possible to avoid condensation in the fuel line.
Avoid fatigue. Stop and get your needed rest.
Wear appropriate footwear with nonslip soles.
Use hand rails for extra support when entering or exiting a larger vehicle like a Penske rental truck.
Never stand on tires to clean snow from vehicle.
Safety should be one of your biggest concerns when on the road. If you follow the tips above, you can have a safer and less stressful journey. Have additional winter driving tips? Feel free to post them below in the comments.
By Tony Kozuch