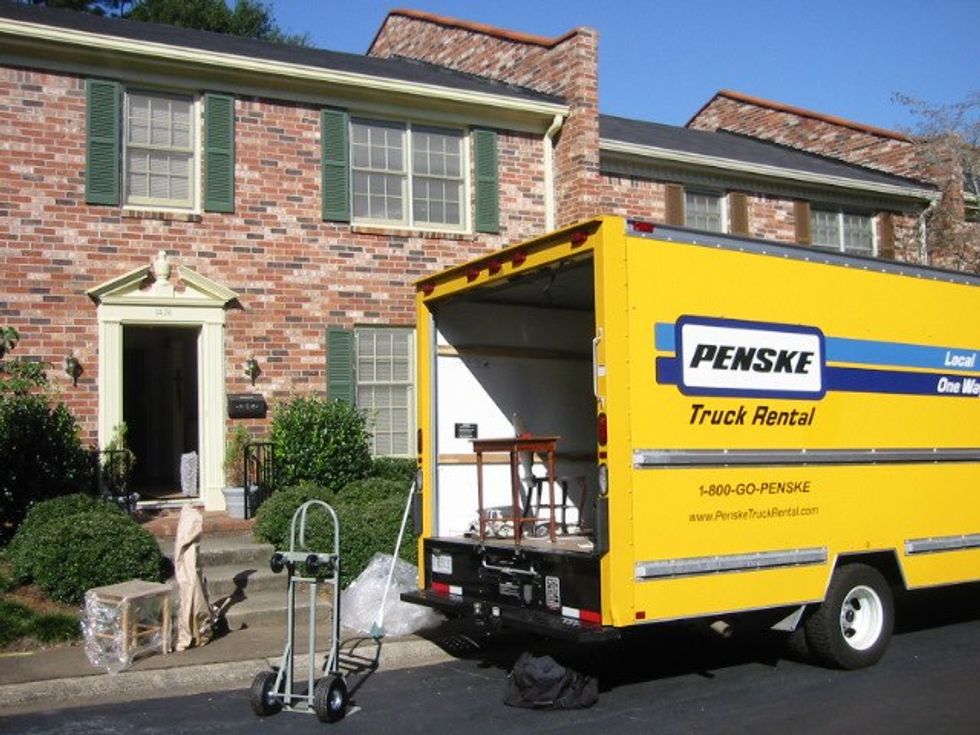 Seven Shortcuts to Loading Your Penske Truck in Record Time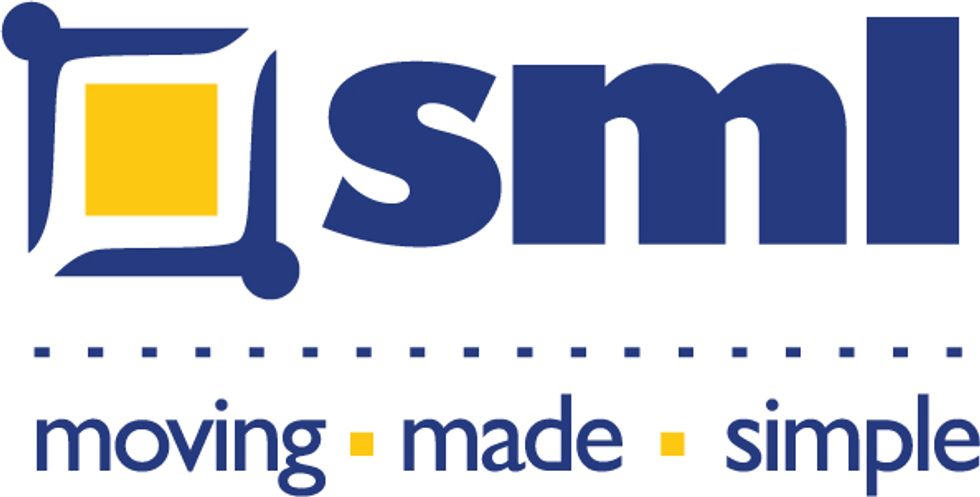 Nothing takes away the feeling of accomplishment after painstakingly packing and boxing your belongings up than seeing your Penske truck pull up to your home and realizing that you have no idea how to load your truck. It's sitting in front of your house or apartment, and you have to act fast! Here are seven tips to help make packing your truck fast and worry free, so you can avoid this stressful situation.
Do a Walk-Through
---
You have probably been packing for the last three days, so chances are you are more than familiar with the items you have packed, specifically what is in each box and how many boxes you need to load. That said, you'll still benefit from taking a walk around your house and making a categorized list of how many boxes you have for each room, what size they are, and where they need to go in the new house. After this inspection you can start grouping boxes of equal size together and if you are able to, group all of your appliances and large furniture together. This will make things much smoother during the loading process.
Make Sure Everything is Properly Packed
Now we don't mean to question your packing abilities, but it is definitely worth it to do another check to make sure that your breakables are securely packed. It is definitely better to be safe than sorry in this situation! Think about the drive your Penske truck is going to make. Whether it is across town or across the country, there are going to be inevitable bumps in the road and your belongings are going to move around, bang against one another, and possibly scrape the sides of the truck. Though Penske's new fleet has anti-slip floors, it always helps to think about the legs of your chairs and sides of your washing machine. Wrapping these things up with shrink wrap and furniture pads never hurts.
Think Strategically
The best way to pack your Penske truck is with short items against the short cab end of the bed, and longer items, like mattresses and couches, against the longer ends of the truck. If you know the dimensions of you truck, you can draw up a floor plan, so you know where to place everything. A good tip is to place your mattresses against the wall and place dressers and desks drawer-side against the mattress padding to prevent drawers from opening during the move.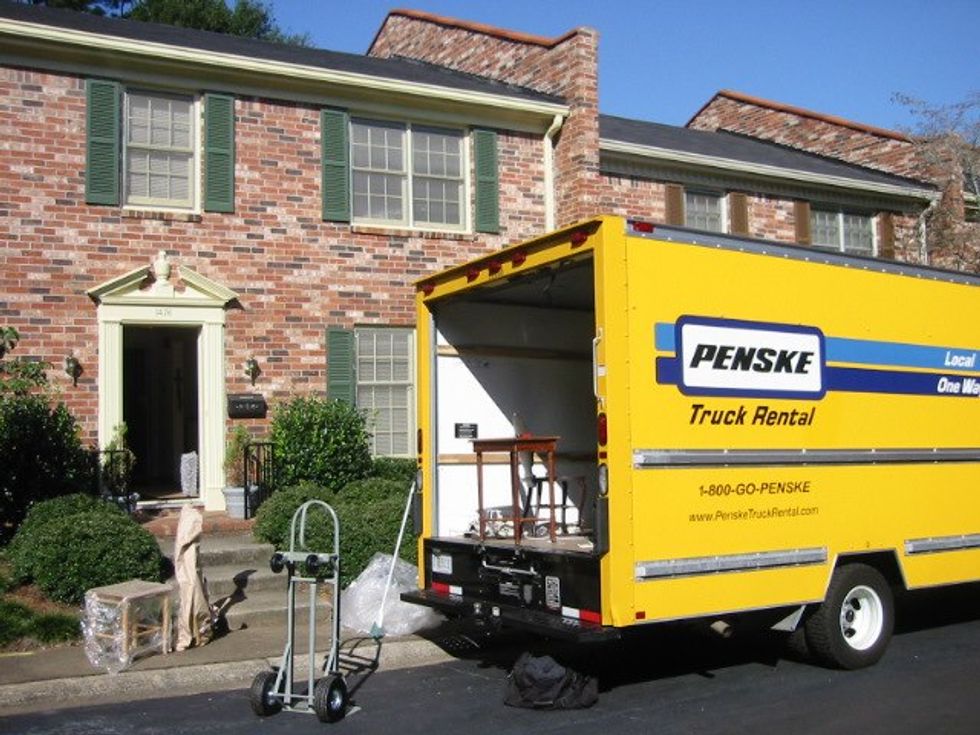 Think Largest to Smallest
This may seem a little obvious, but just in case it isn't, make sure not to load small boxes first because you might not have any room for your couch or other larger items. You can put small boxes in your car, but you can't put furniture in your car. It is a silly thought but still an important thing to remember. The first things on the truck should be appliances, then dressers, armoires, and mattresses, followed by couches and chairs. As you pack the truck, you can fill in the empty spots with boxes. A great spot for your box of delicate china might be nestled in the arms of a soft chair.
Break Down Anything You Can
You may think this will only create more work in the long run, but your belongings will fit in your truck much more easily if you disassemble any items you can. It is time consuming to take apart and put back together things like bed frames or bookshelves, but if you tape them all together, or roll them up in a rug, you can be sure that all the parts will all get on the truck, travel, and arrive together, making packing a much more pleasant experience.
Once All of Your Furniture and Appliances are on Your Truck, Start with Heaviest Boxes First
Again, this may seem like common sense, but it would be frustrating to have to unpack and repack the entire truck just because one heavy box was left until the end. Whether you've hired moving help or you're doing it all yourself, you can avoid this by doing a walkthrough and taking note of the heaviness of all boxes, and noting which ones are stackable and which aren't. This will save valuable time when it comes to actually loading your truck.
Consider Things That SHOULDN'T Go in Your Penske Truck
If there is anything that you cannot stand to have damaged, especially something irreplaceable, make sure it goes in the car with you. Priceless Tiffany lamps and family heirlooms should probably stay out of the back of the moving truck. If there are the things that you would not feel comfortable having in the back of the truck, no matter how carefully they are wrapped and packed, then take them in the car with you. Also, don't forget to put together a couple of suitcases for your family if you are moving across country. The last thing you want to do is have to dig through your truck in order to find toothbrushes and pajamas when you stop for the night.
Consider these tips and form a packing plan, and you are sure to save time and stress on your next move. With just a little pre-planning you can be sure that when your Penske truck arrives, you will be organized and able to pack your truck safely and efficiently.
Happy moving!
ByCarter Schimpff
Schimpff is director of online marketing for SML, a nationwide moving services provider specializing in helping DIY movers load and unload their Penske rental trucks. SML also provides custom full-service moving solutions.