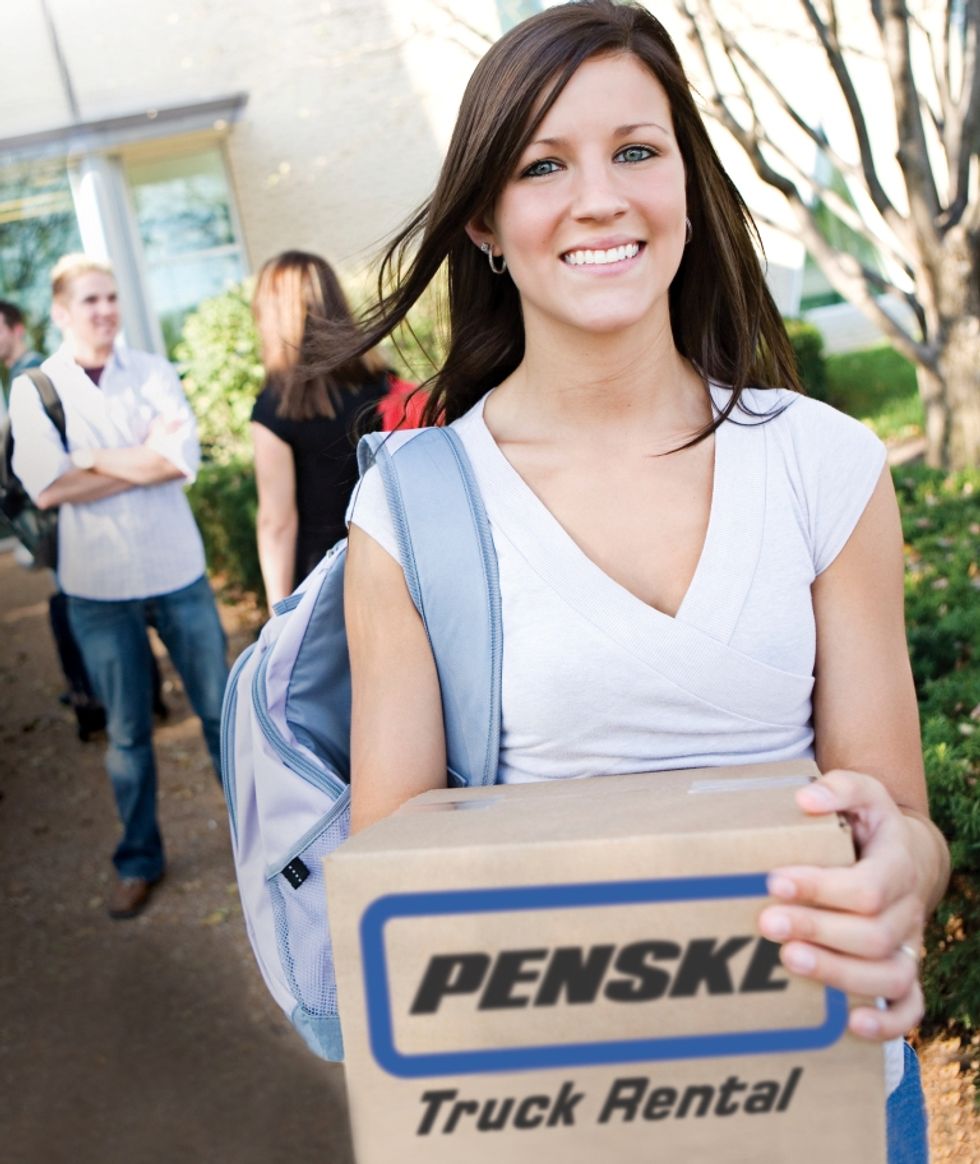 Quick Tips for College Moves
After a long and productive school year, college students are getting ready to move out – either back home, or off to the real world with a degree in hand.
---
There are many resources designed to lessen the headaches of moving, and it's worth it to use them. One of the most practical things to do for a college move is to rent a moving truck.
Since college moves often mean traveling long distances, it can be hard to get a lot of people to help with the move. Rather than stuffing gear into multiple vehicles, a truck is a good simplifying solution.
Rather than relying on guesswork, take some tips from the experts at Penske Truck Rental, who have been helping people move for more than four decades, and offer college discounts:
Tackle packing bit by bit. By starting early, you'll avoid the stress that comes with rushing. When the time finally comes, make sure you have sturdy boxes in a variety of sizes, along with foam peanuts and bubble wrap to protect your fragile items, a good supply of packing tape and bold markers for labeling boxes. Moving blankets and hand trucks will make the experience easier - be sure you've got them on hand. Click here for a full inventory of moving accessories.
Mark and group. Label the outside of your boxes as you pack. Try making a generalized list of what's in the box. It's also a good idea to put your first name or symbol that'll help you recognize what's yours.
Plan ahead. If you're renting a moving truck, it's essential to reserve at least two weeks in advance. Because it's a busy moving season, delaying could leave you stuck without transportation. Most movers find the 12- or 16-foot truck perfect for moving a few large items or the contents of a small apartment. For guidance with truck selection, visit Penske's Truck Wizard.
Safety and security. Trucks are taller, wider, heavier and require more stopping distance than the vehicle you are used to driving. Take extra precautions, especially when the truck is loaded. Watch out for low-hanging tree branches and building overhangs and use extra caution when cornering. To protect your belongings, park in well-lit areas and padlock the rear door.
To make sure you've got everything you need on moving day, create a travel bag for keeping important paperwork (like your registration information and dorm confirmations), credit cards, identification, change of clothes, drinks and snacks close at hand. For a complete list of moving tips, visit our moving guide page.
You can reserve a Penske rental truck online.
By "Move Ahead" Staff